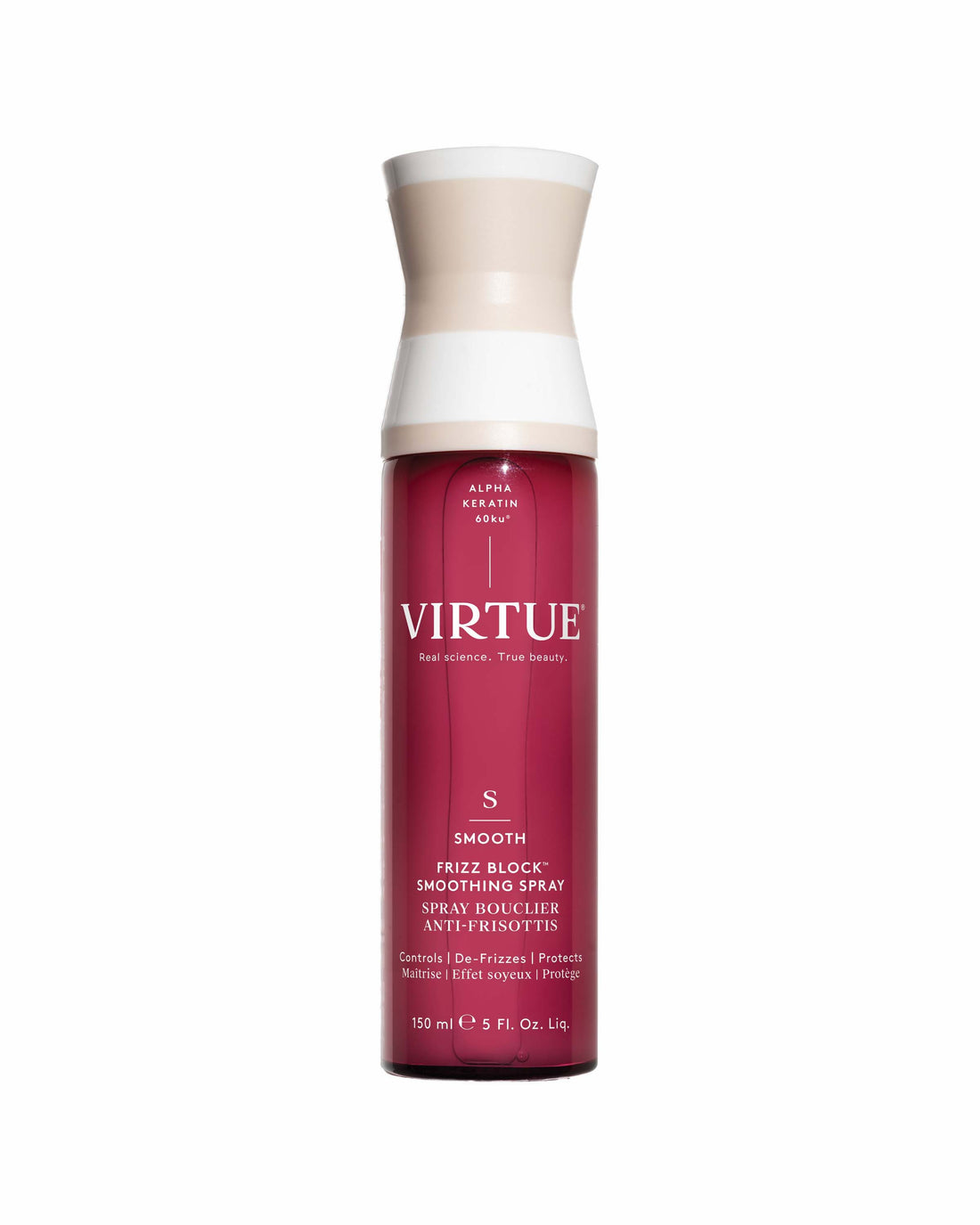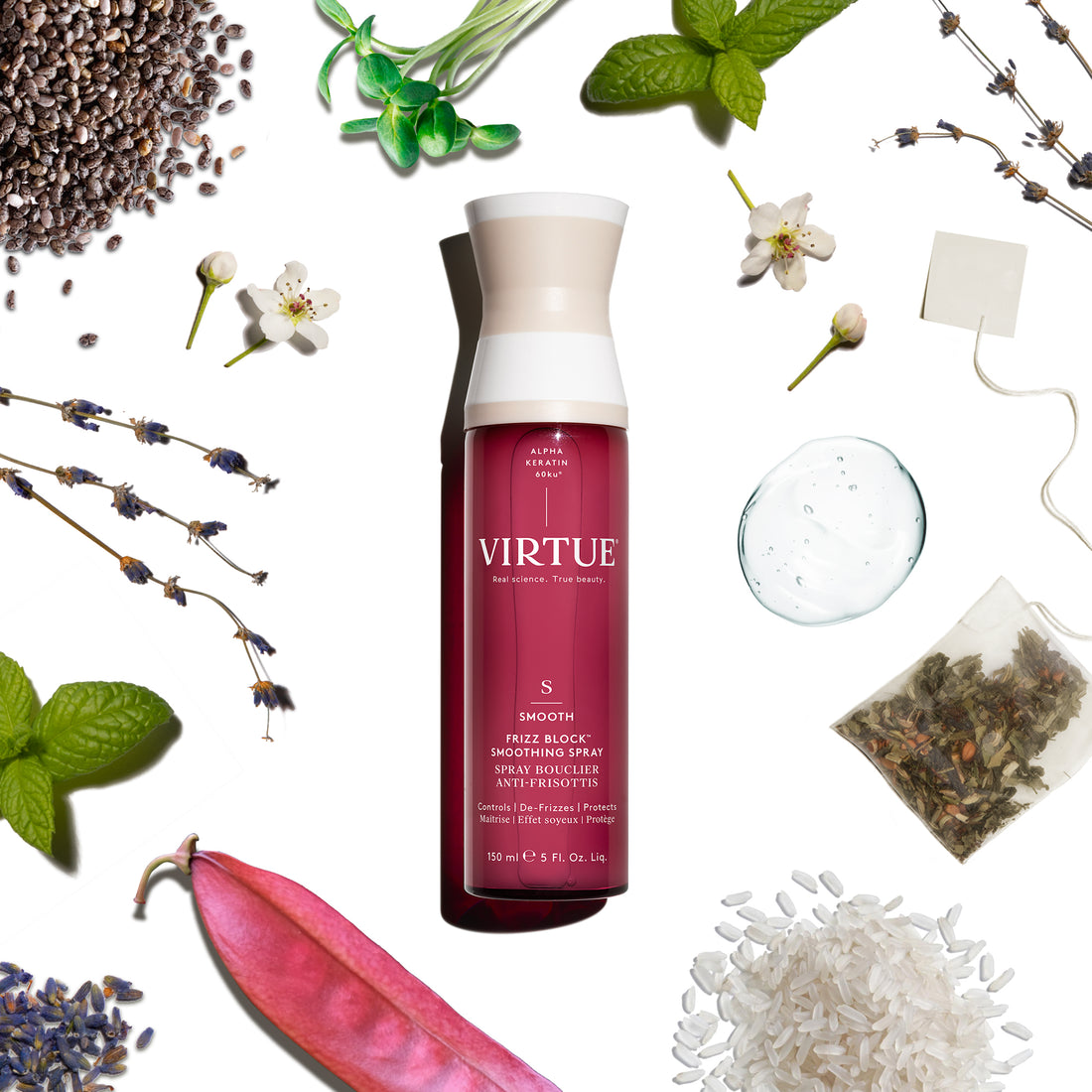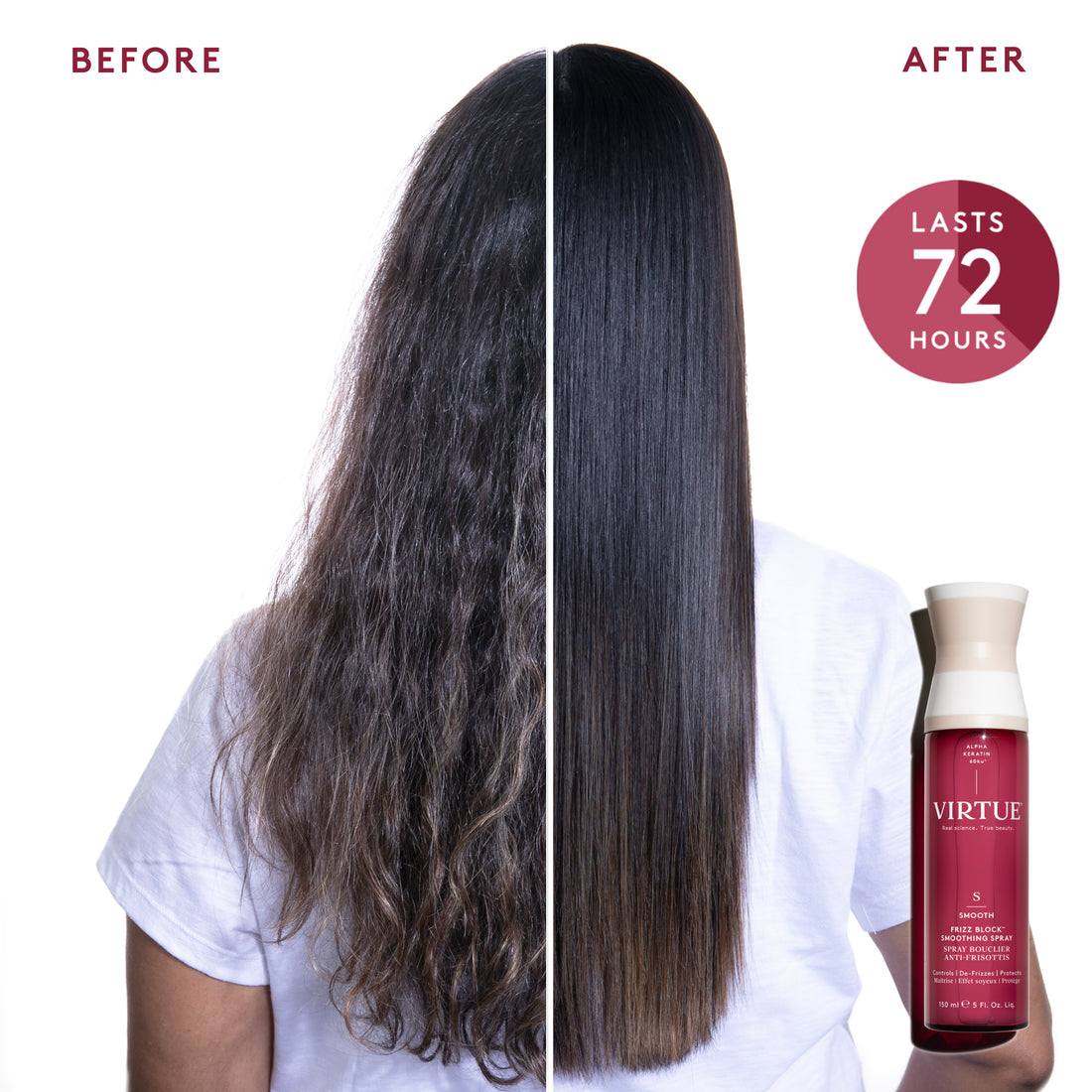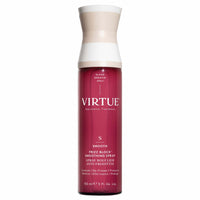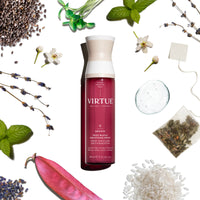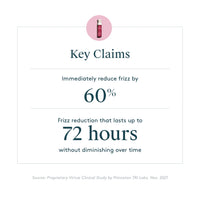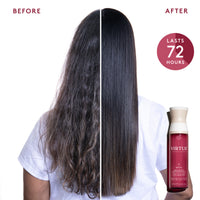 Virtue Frizz Block Smoothing Spray
A weightless spray that creates an impenetrable veil of humidity-blocking, frizz-stopping, moisture-locking mist that protects strands for 72 hours. Created for harsh humid conditions, this alcohol-free, heat-activated spray is the prescription-strength equivalent of traditional anti-frizz sprays. This lightweight mist won't create build-up or dry out hair, and it's heat protective up to 450 degrees, leaving hair healthy, silky-soft, and free of frizz for days.
Fragrance: A restorative blend of herbs, fruits, and citrus, incorporating soothing lavender and fresh mint essential oils.