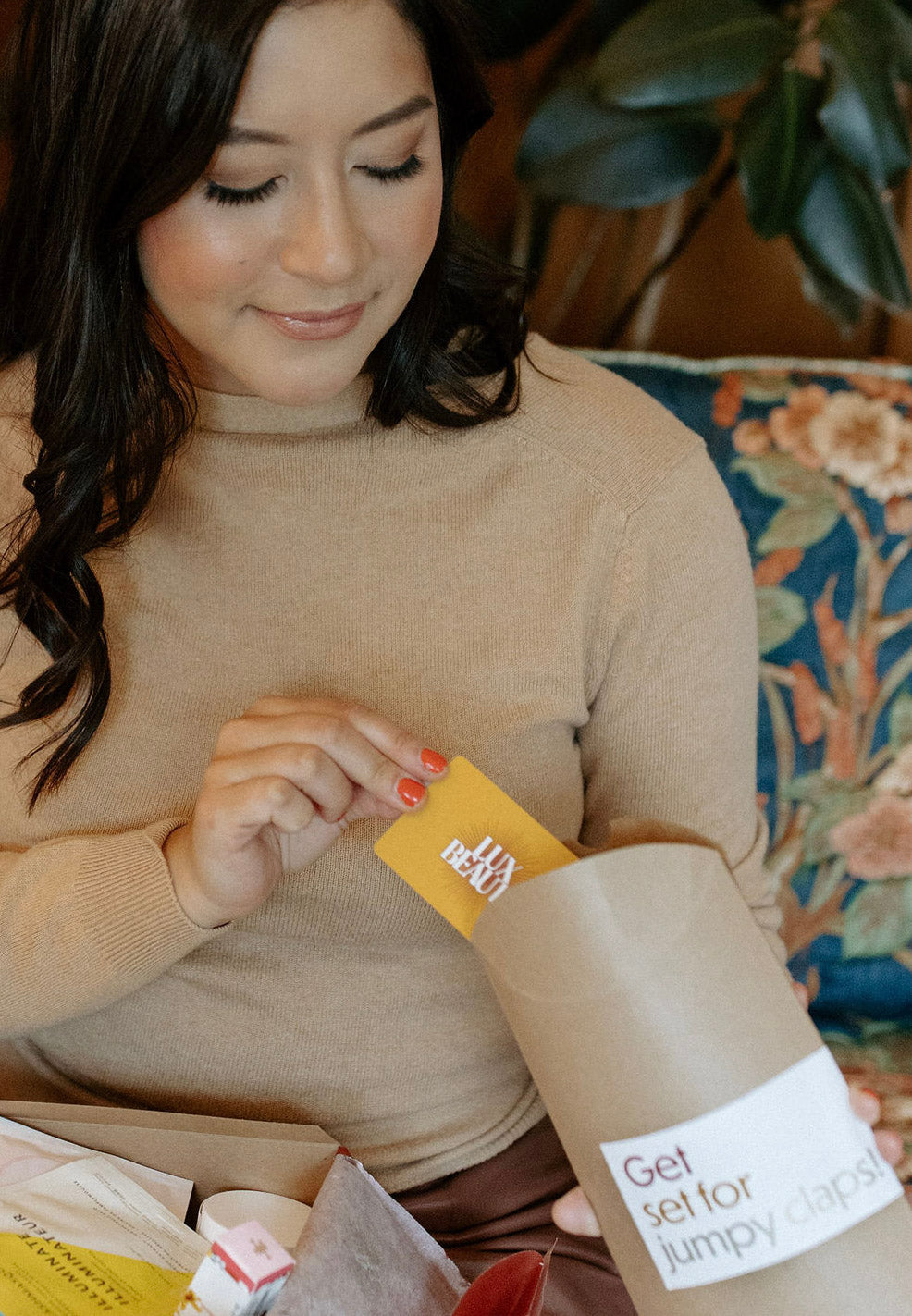 LUX Giftcards - purchased online
Give the gift you know will fit and is always a hit. Each gift card comes packaged in a beautiful letterpress folded card with room to write a personal message.
Our custom designed electronic gift cards can be used when shopping in person, by phone and online, so they make a great gift even for out-of-towners.
Celebrate someone special with the gift of LUX.
In-Store Cards are physical gift cards shipped to your or your recipient's address to be used at our brick and mortar location
Digital Cards are a unique gift code that will be emailed to you shortly after purchase to be redeemed for product online.