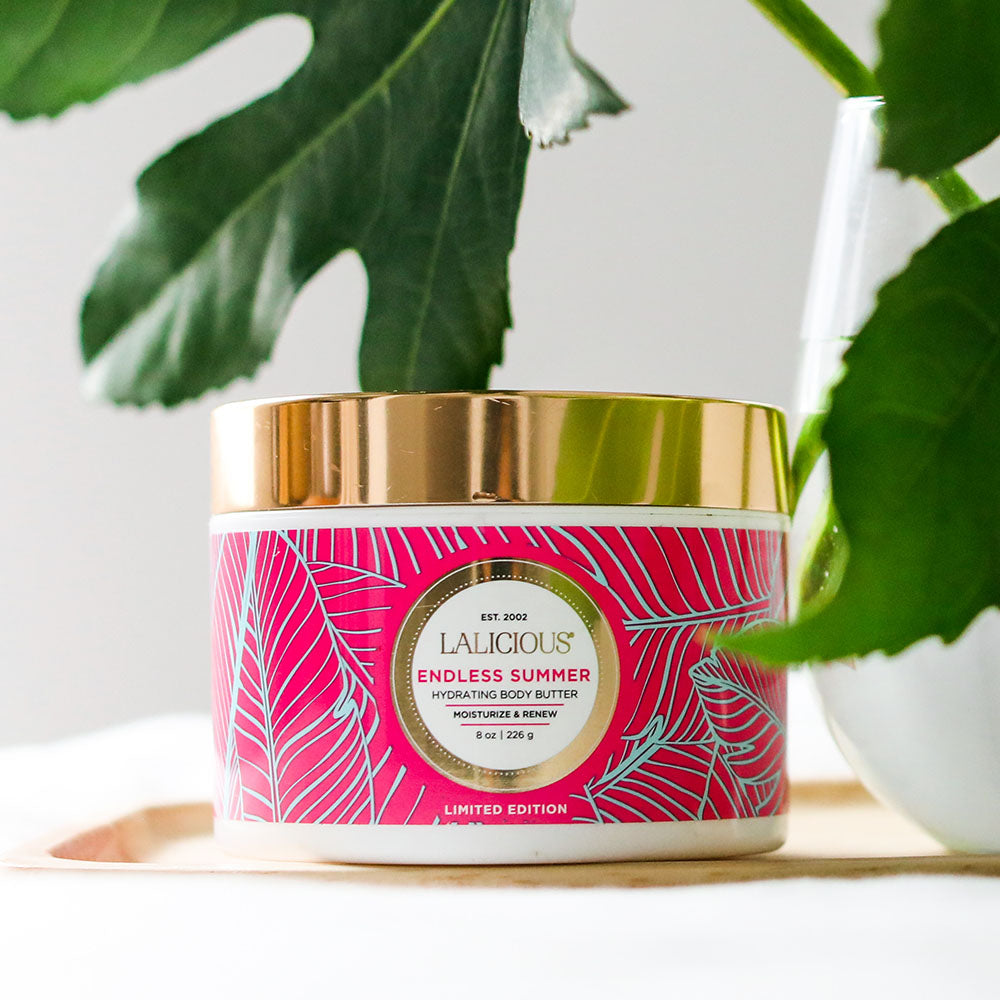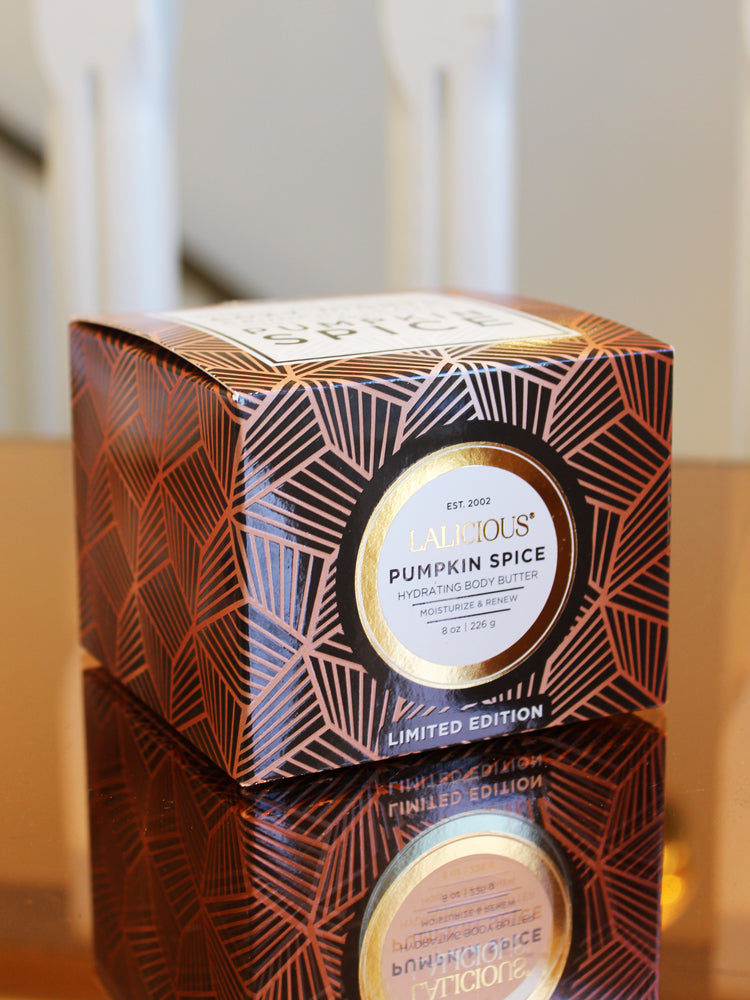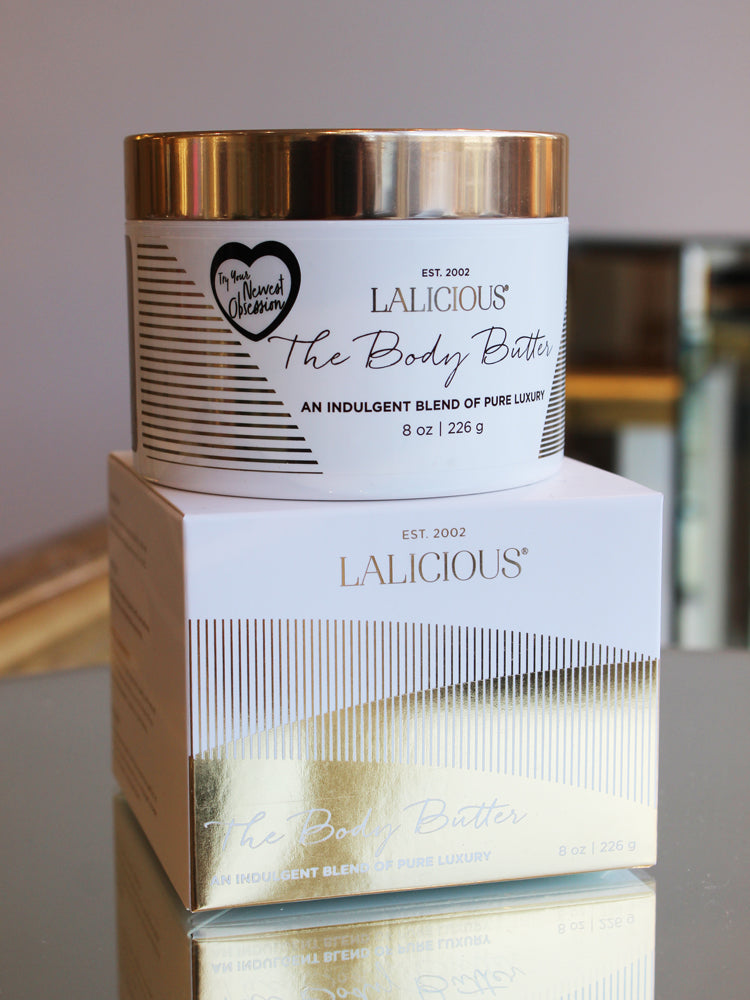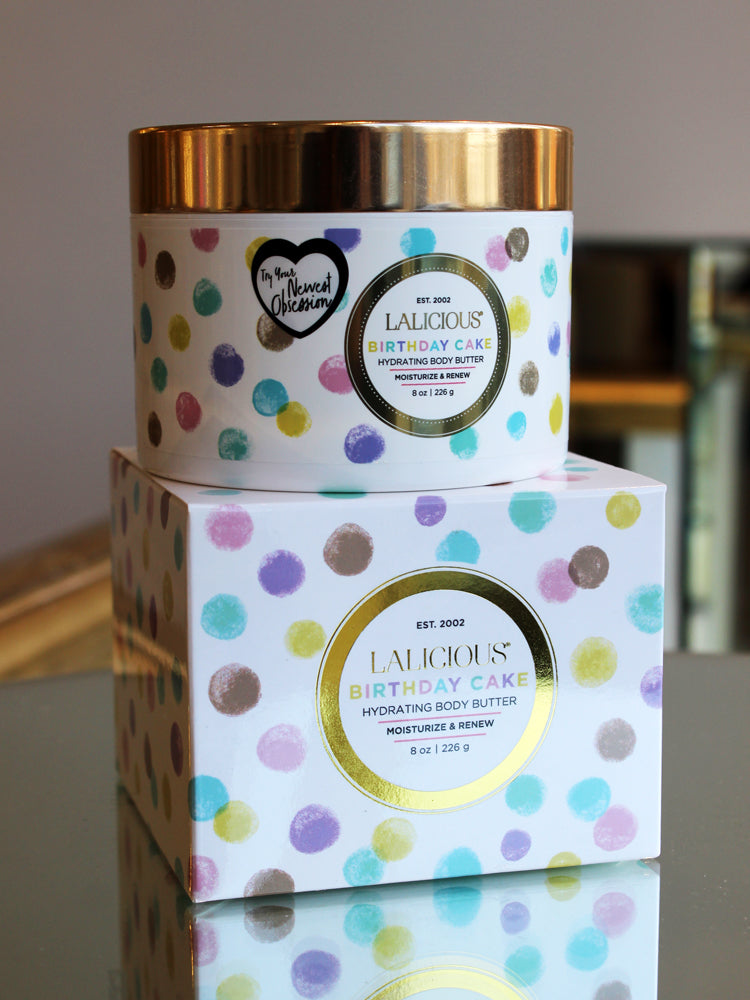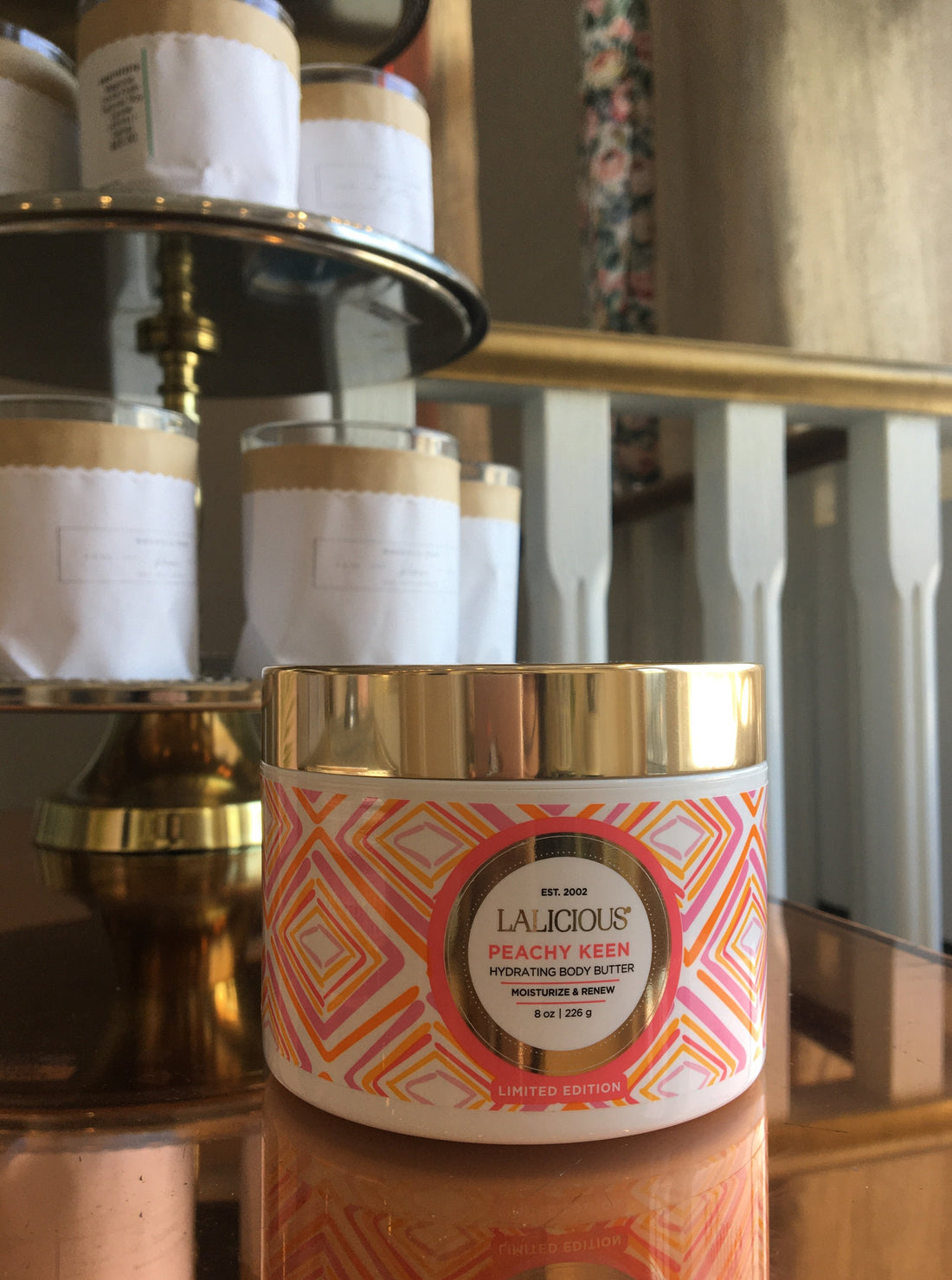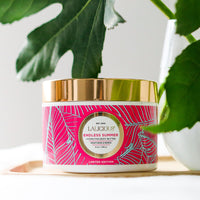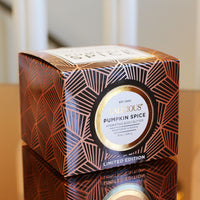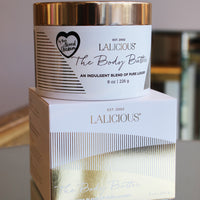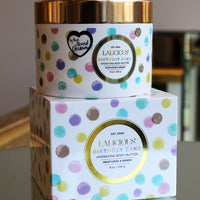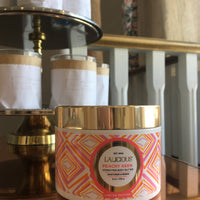 Lalicious Indulgent Body Butter
What it is: An indulgent blend of pure luxury that rejuvenates the skin for silky smooth softness.
How it works: Shea butter, aloe vera and vitamin E intensely hydrate the skin and lock it in for a radiant glow.
Why you like: When paired with the Whipped Sugar Scrub, you'll revel in the unbeatable softness.
The Signature blend features rich peach nectar, coconut and musk for a lavish experience
Birthday Cake boasts a shimmery pink finish and smells like delicious vanilla cake