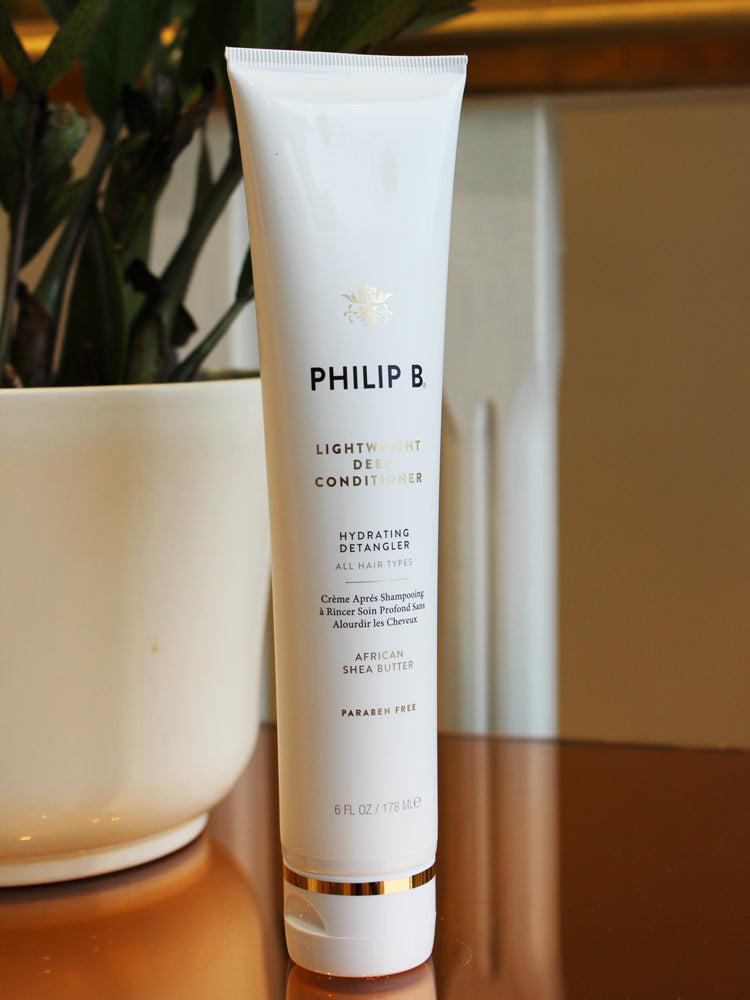 Philip B Lightweight Deep Conditioner
What it is: Deeply hydrating and nourishing conditioner from hair care guru Philip B
How it works: Shea butter, wheat germ and soy proteins promote elasticity and shine while repairing brittle ends for your softest hair ever.
Why you like it: Gentle enough for every day use, this deep conditioner can be used as a weekly intense treatment by leaving on hair for twenty minutes wrapped in a warm towel before rinsing.
Try it with: Philip B Peppermint and Avocado Shampoo for lift and buoyancy.