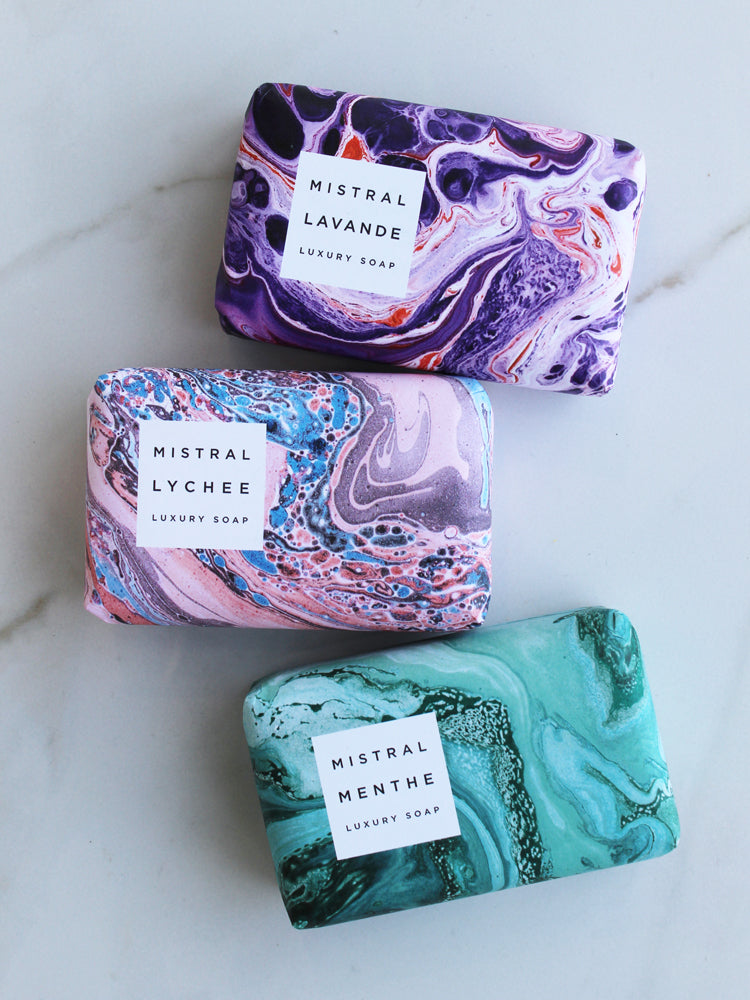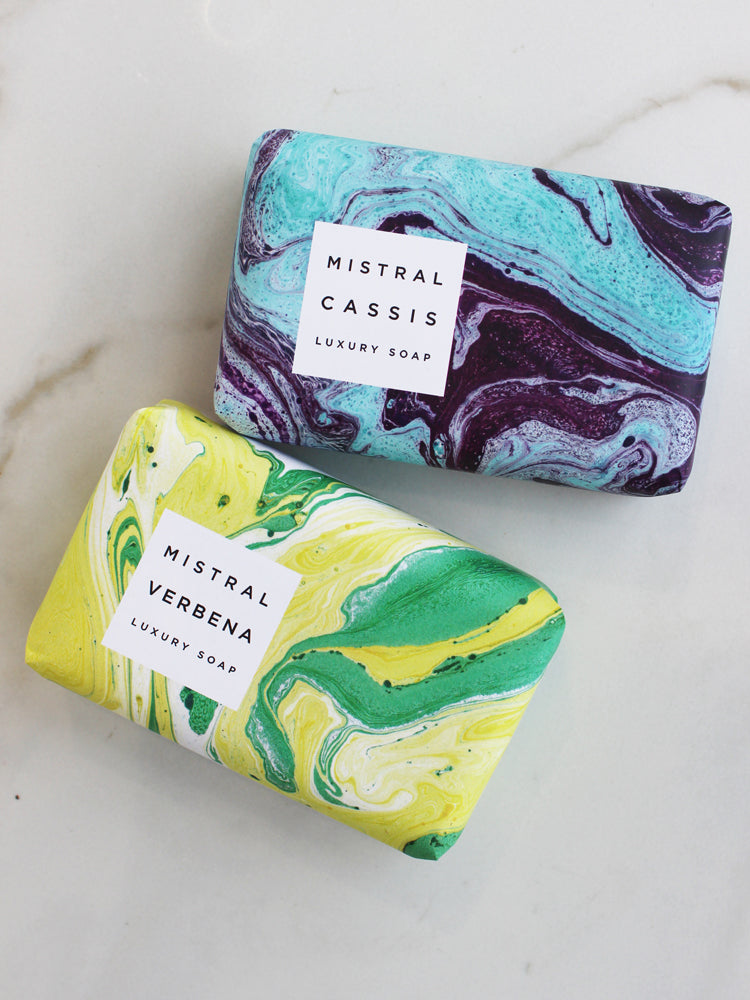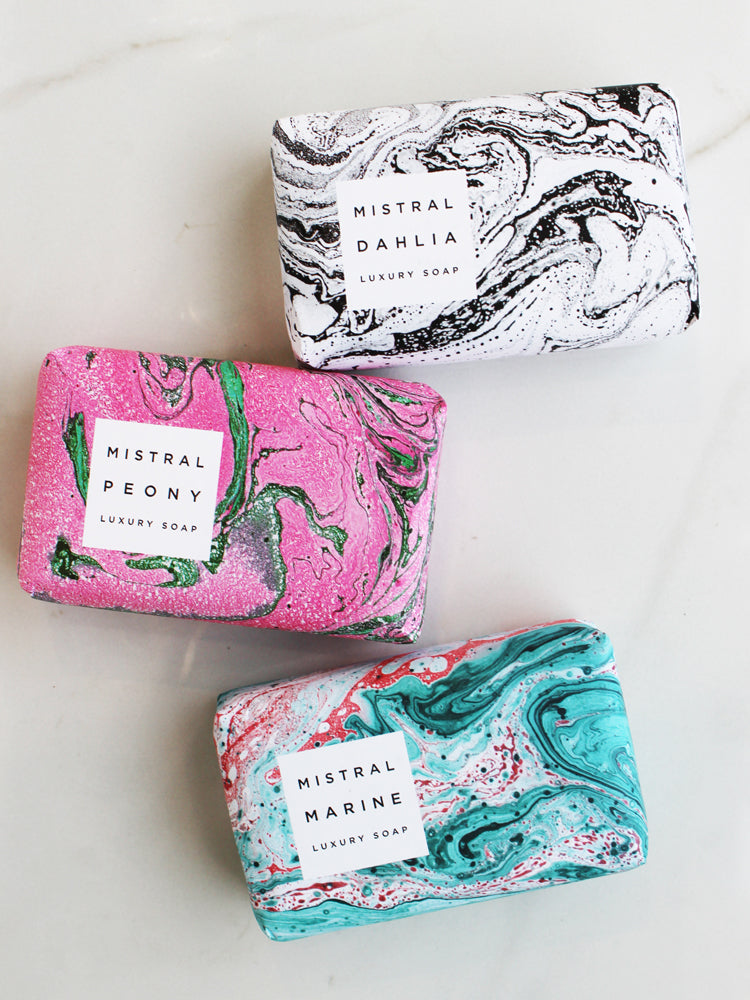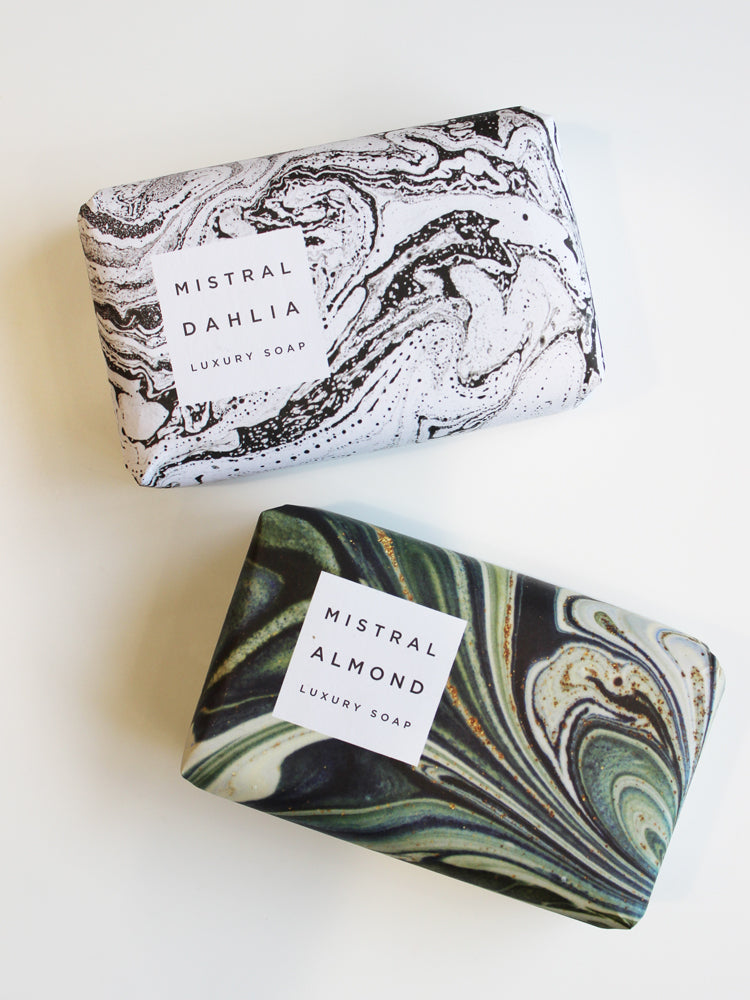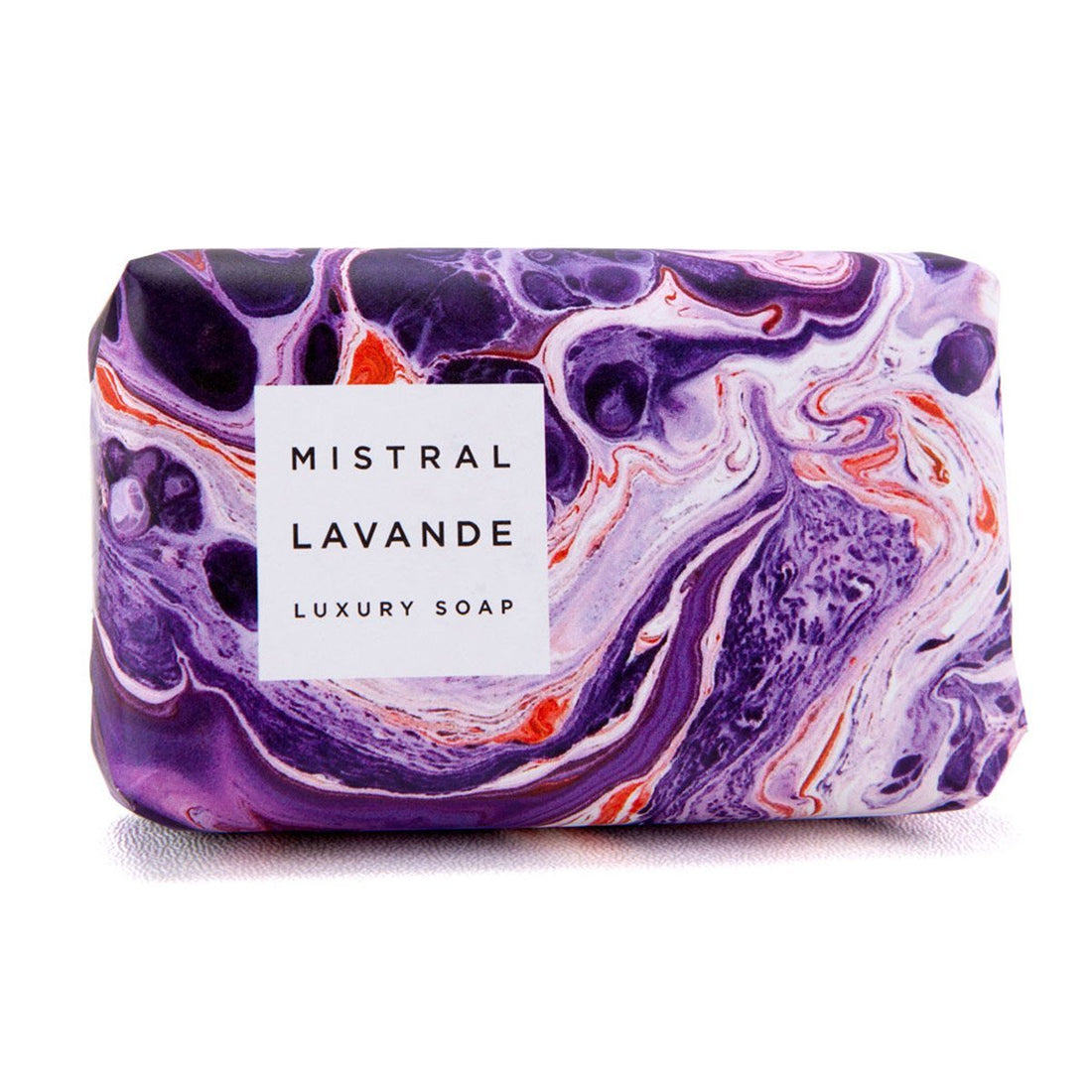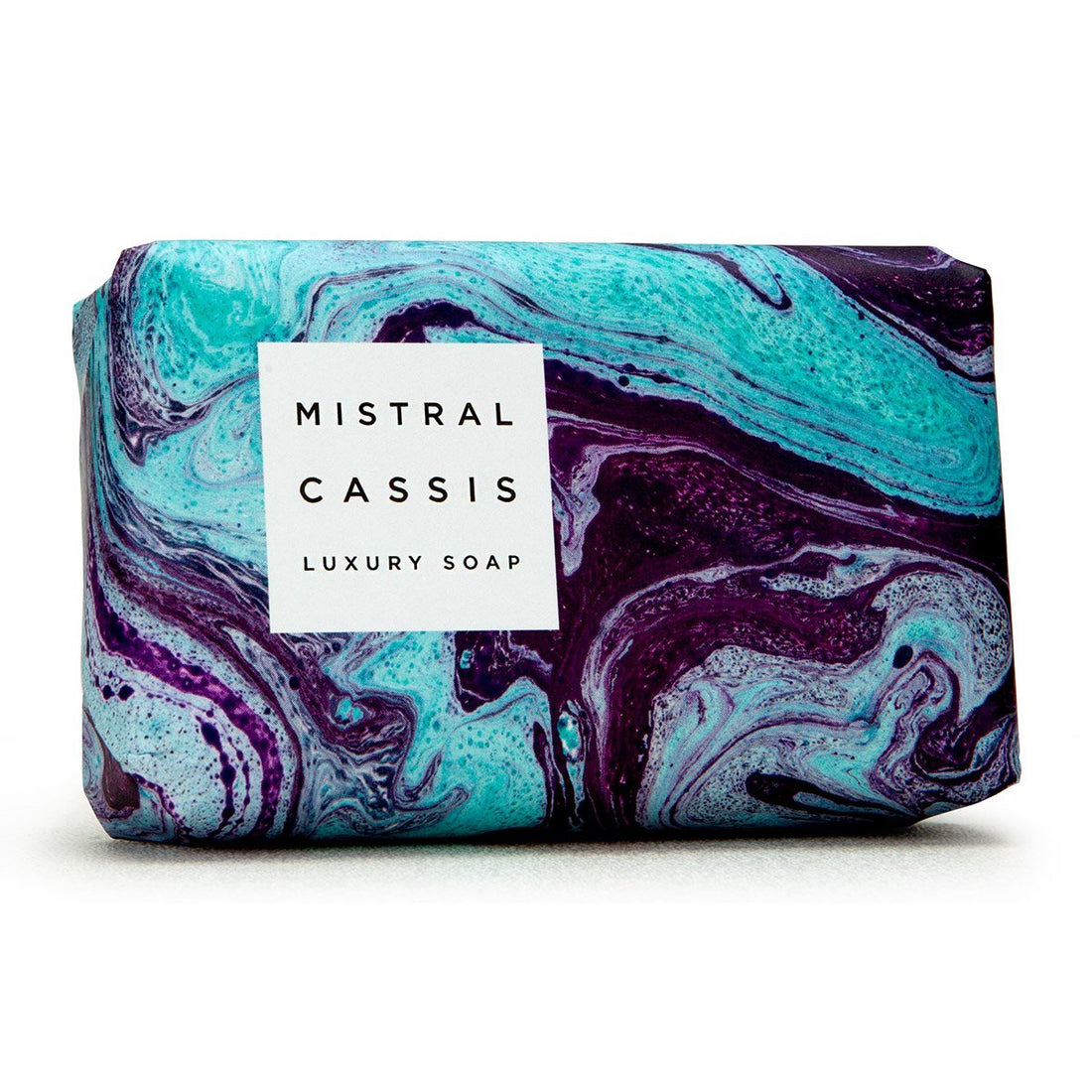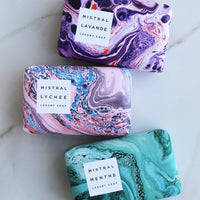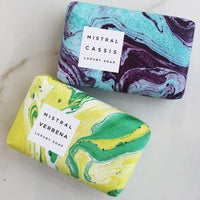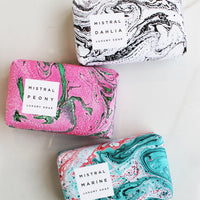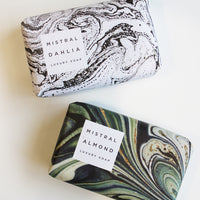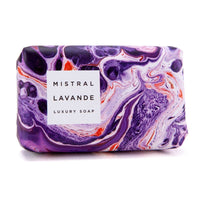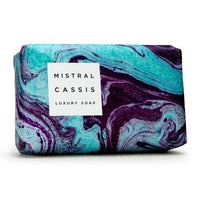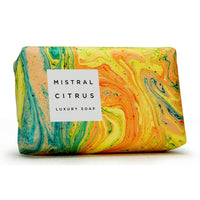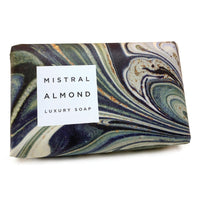 Mistral Marbles Organic Olive Oil & Shea Butter Bar Soap
What it is: Beautifully wrapped, French-milled soaps enriched with delightful and dynamic fragrances.
How it works: Vegetable based and full of nourishing shea butter, skin feels soft and smooth.
Why you like: Experience juicy blackberry Cassis, opulent floral Dahlia, crisp and sweet Citrus, sparkling Lychee Rose, soothing Lavender, fresh and misty Marine, cooling Mint, and soft Peony.