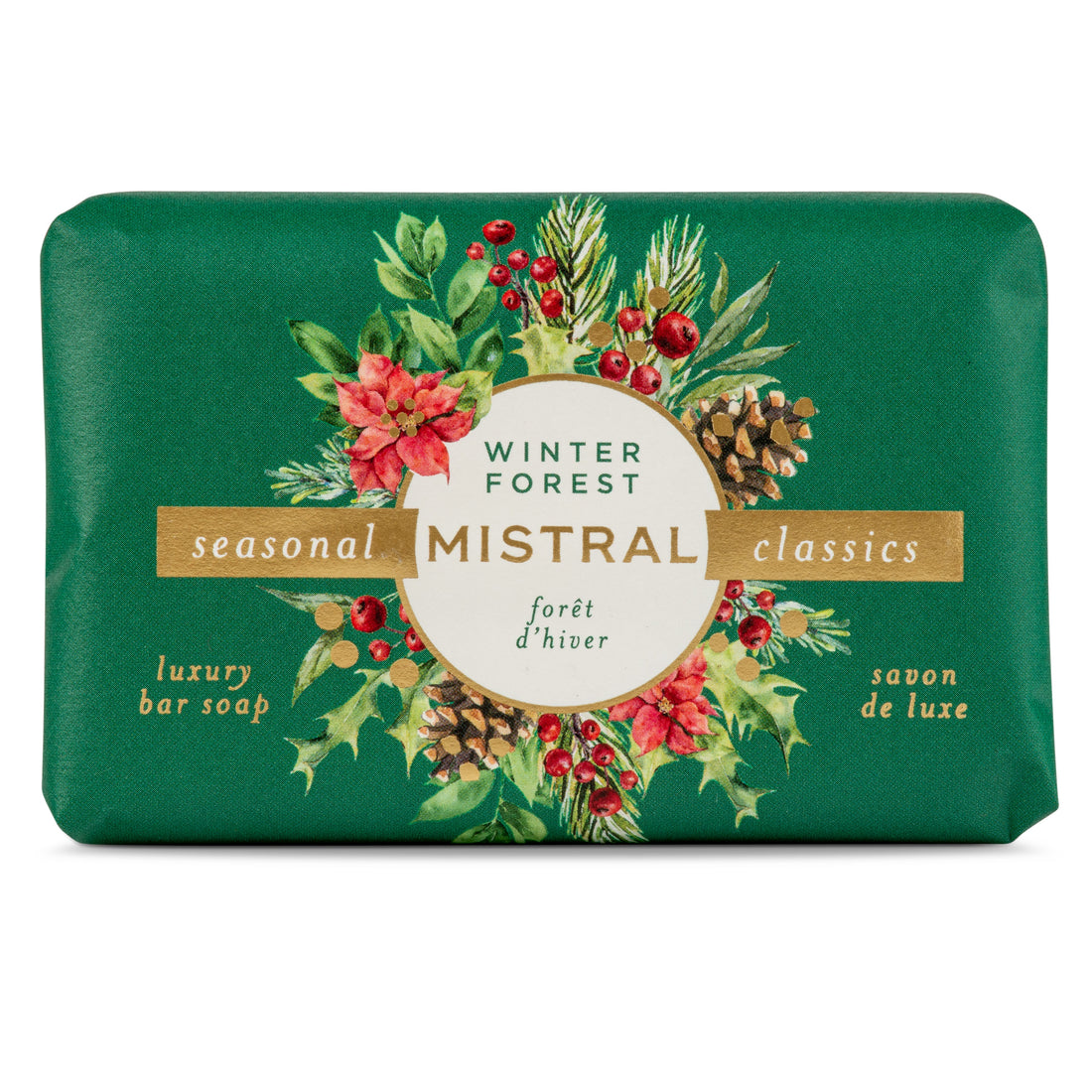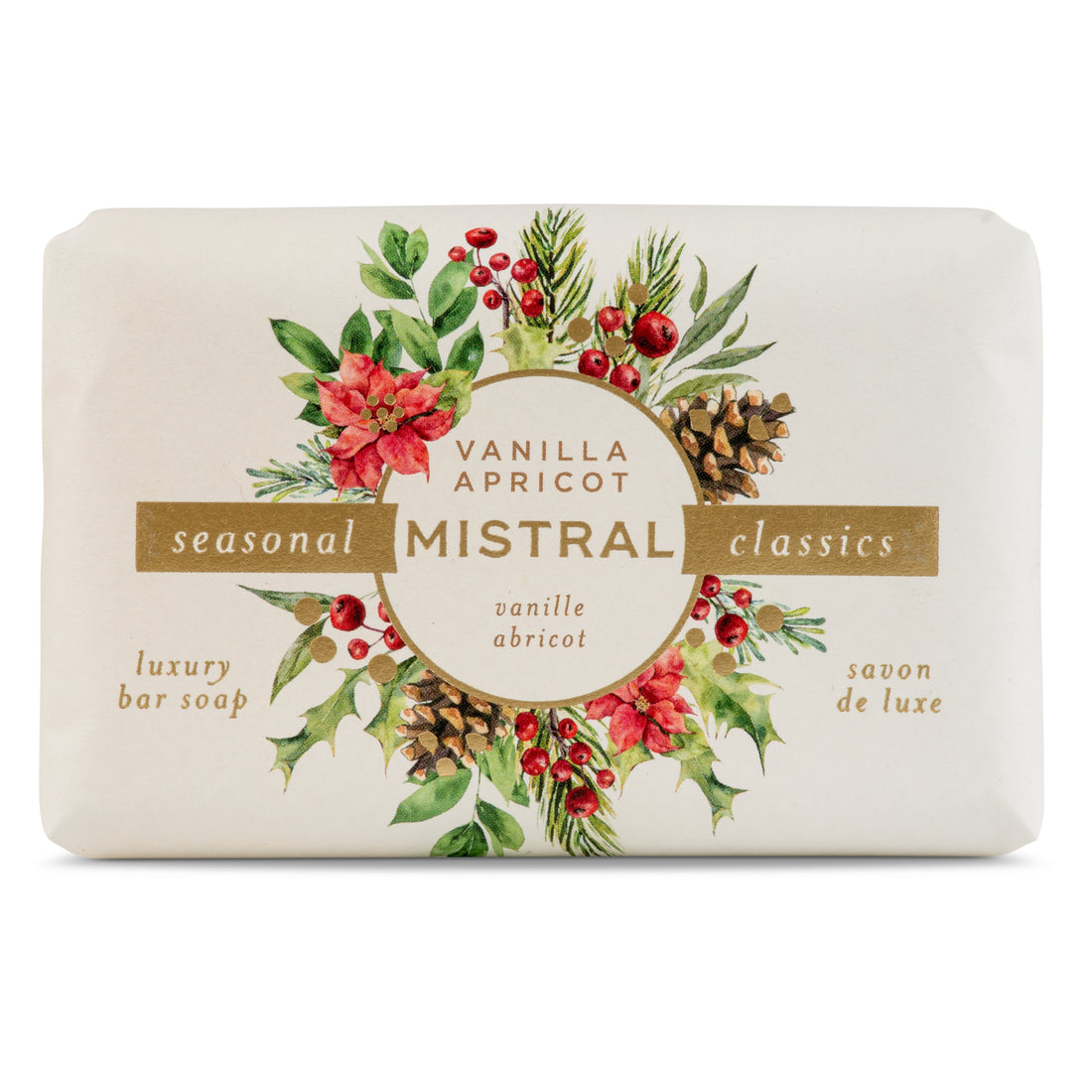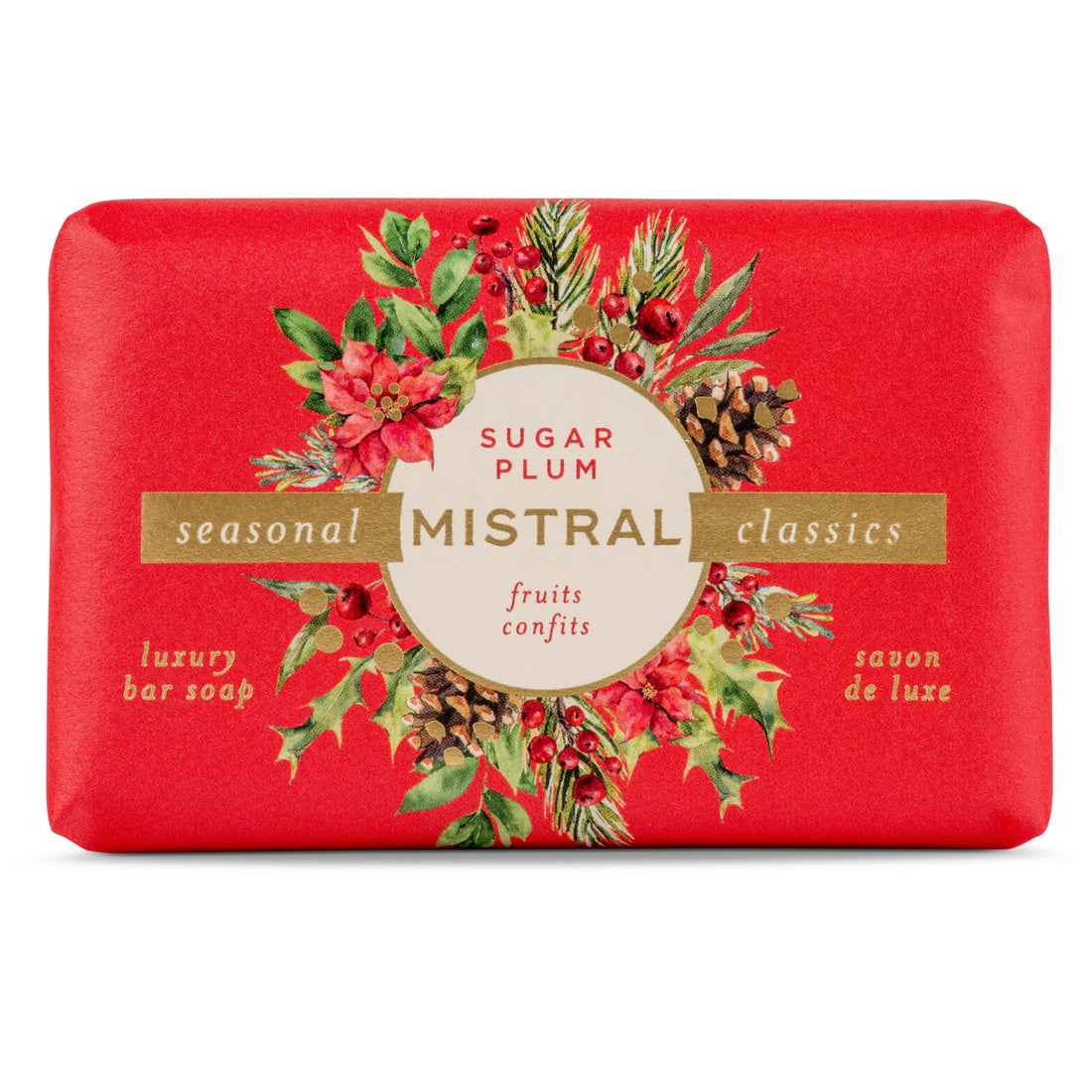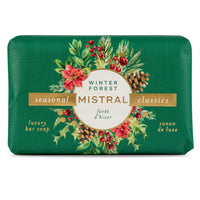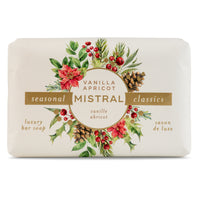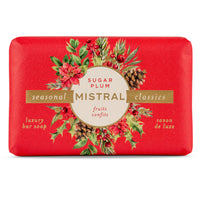 Mistral Holiday Classic Bar Soap 200g
Crafted according to a time-honored French tradition. Made with natural and organic ingredients and original perfumes from Grasse, France, these milled bar soaps are long-lasting, luxurious and exquisitely fragrant.
Winter Forest: Envelop yourself in an enchanted winter forest where lush green pine mingles with a surprising blend of candied fruits for a warm, comforting, holiday experience.
Sugar Plum: A sweet, warm, and festive scent combining juicy blackberry buds, blonde woods, rich vanilla, and sensuous velvet musks.
Vanilla Apricot:

Joyous notes of ripe summer apricots blend with island vanilla and brown sugar to evoke a rich summer delight.

*Soap includes ground oatmeal flakes