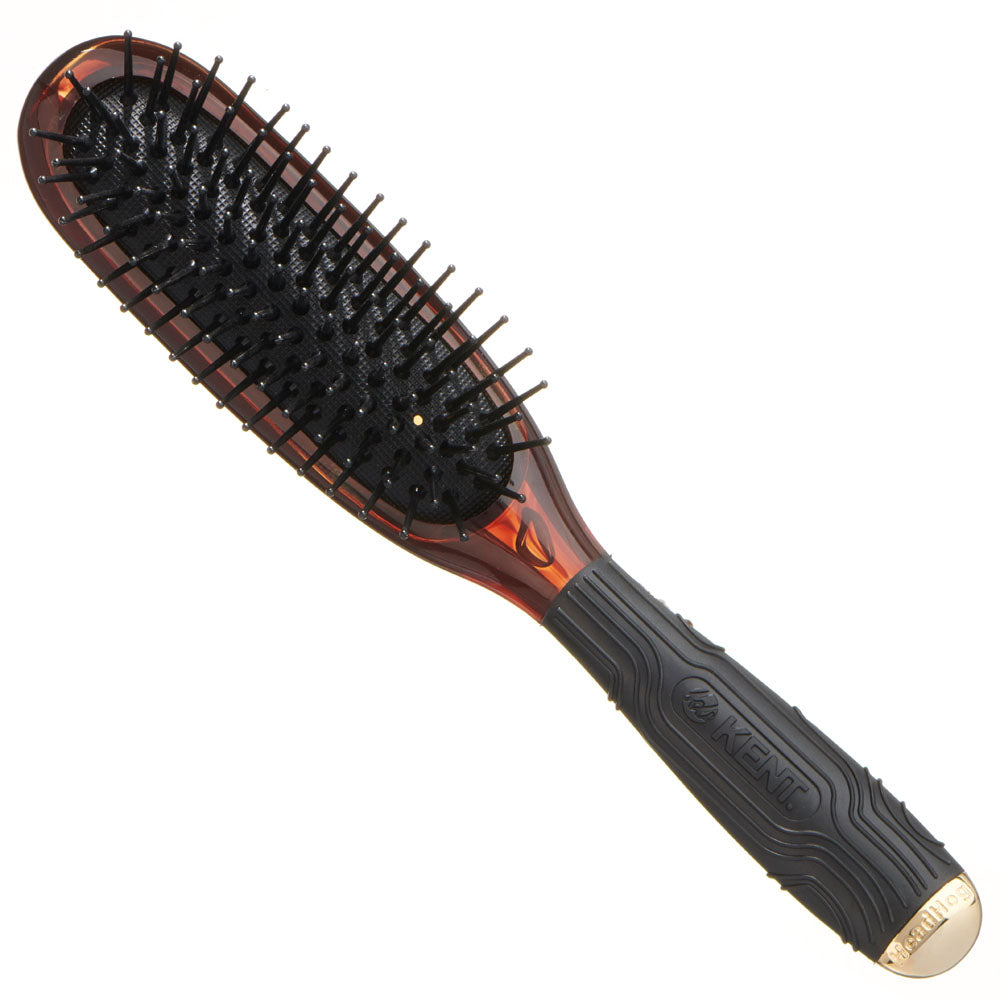 Kent has an extensive heritage that dates back to 1777. Known for their refined knowledge in handcrafted brushes, quality is assured in every possession they create. This Kent Hog Brush is made from the finest bristles that smooth hair without tugging and help distribute natural oils evenly throughout the scalp to yield healthy hair. Made with a cushioned base and a nylon ball tip quill, bristles can bend according to your movements.
Nylon ball-tipped quill.

Bristles can bend according to your movements.

Versatile for any use, whether for home, handbag or sports bag.

Cushion Base.

Travel Size and easy to carry.

Tackle with any hair length or texture, wet or dry.