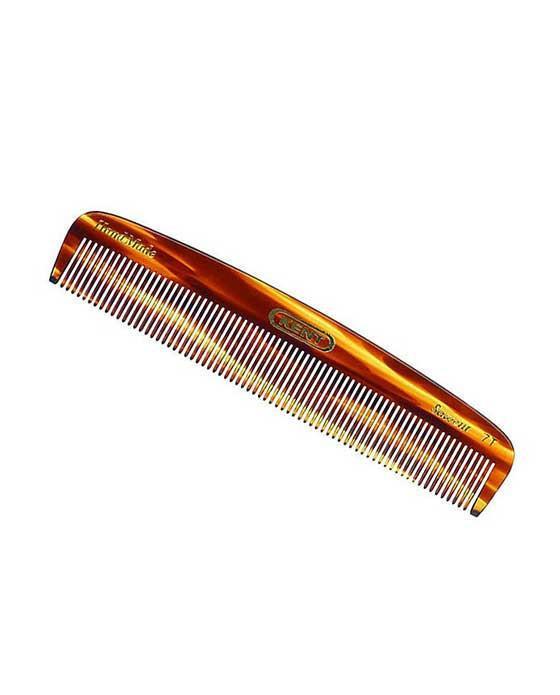 Kent K-7T Pocket Comb, Fine (136mm/5.4in)
The Kent Pocket Comb is saw-cut for the finest of hair. Designed to be fine-tooth, it suits the needs of even the most delicate hair. Made with cellulose acetate, the comb removes static and distributes natural oils throughout the scalp for a lustrous finish.
Kent Brushes has been the purveyor of handcrafted luxury brushes and combs since 1777. Sourcing only the best materials from around the world, each brush is refined to perfection. (136mm/5.4in). Product of the UK.