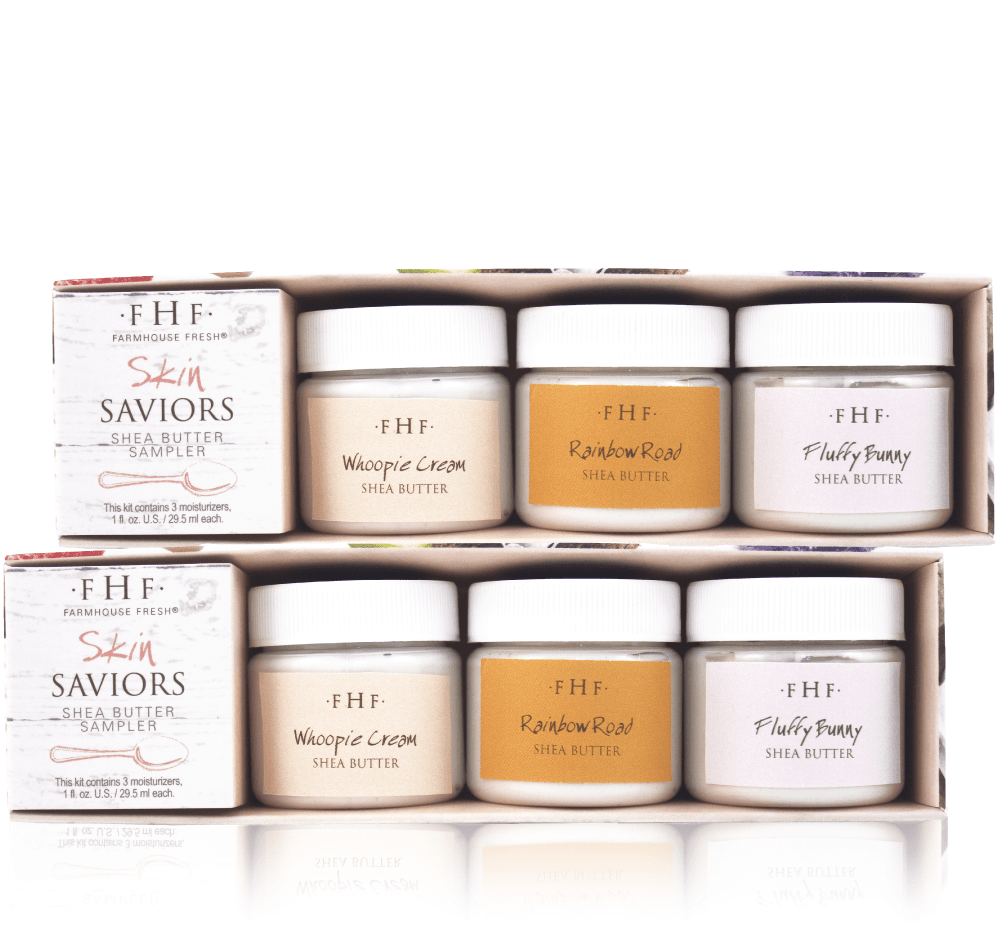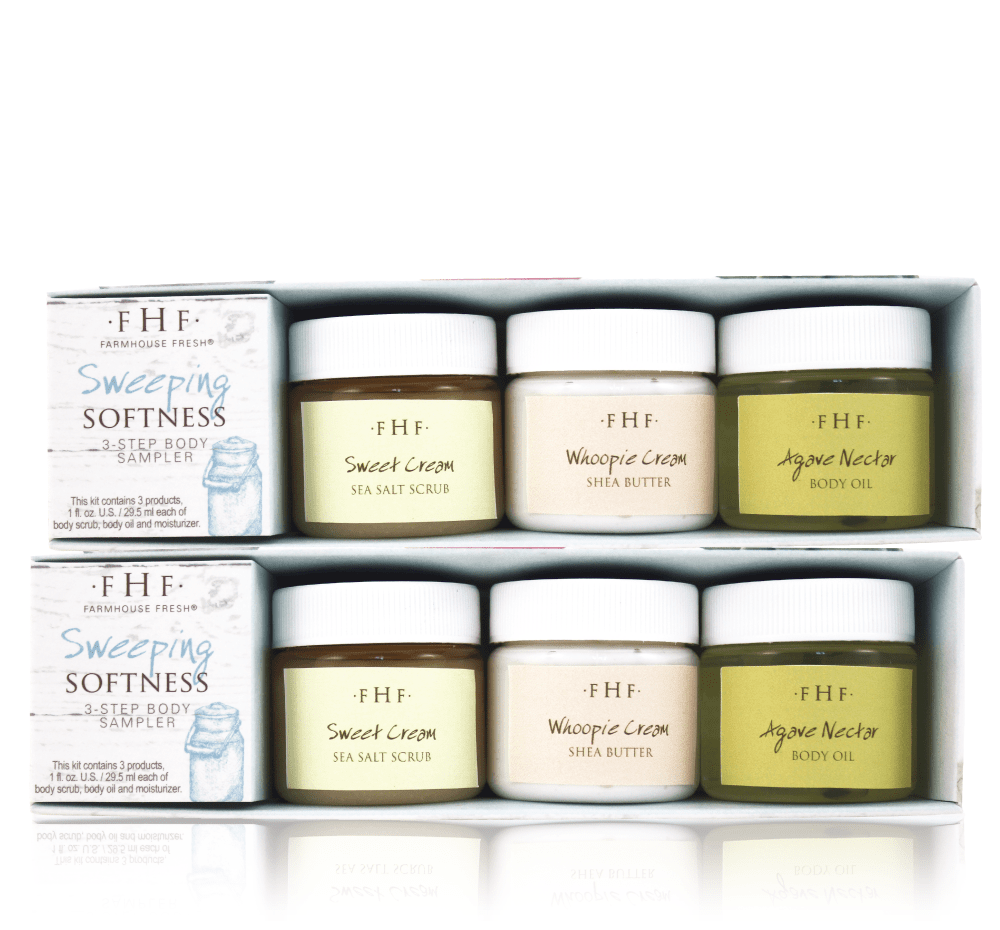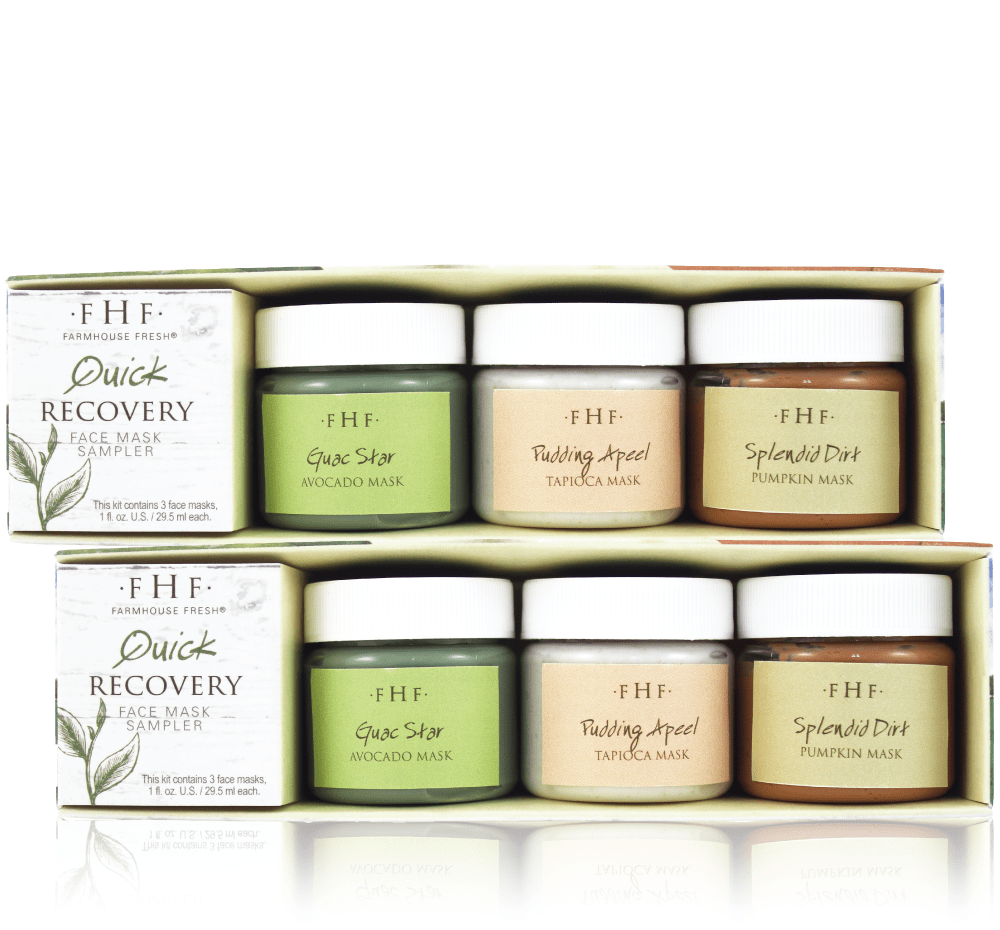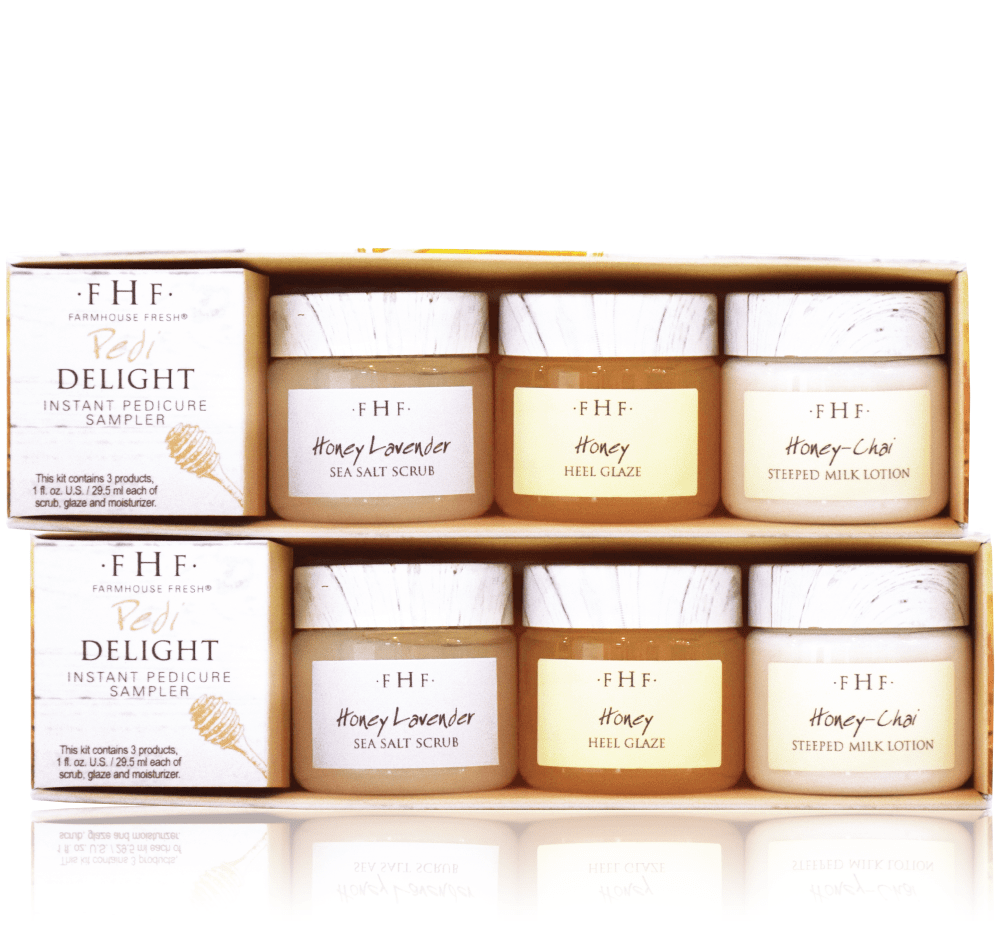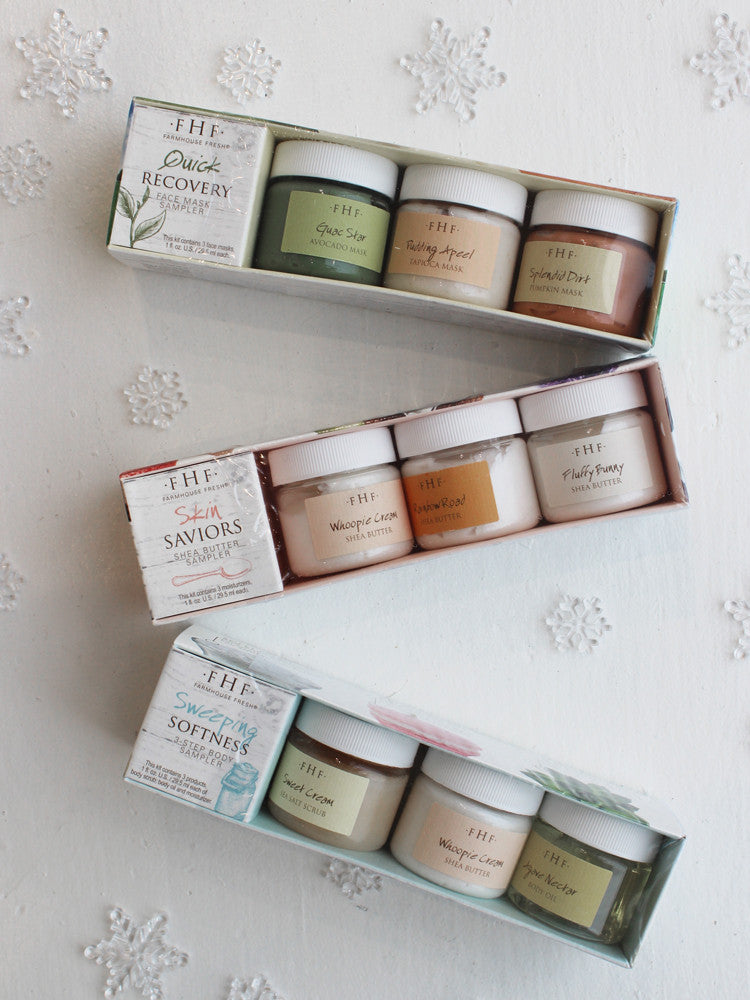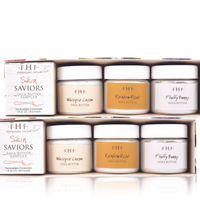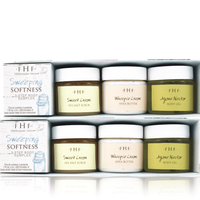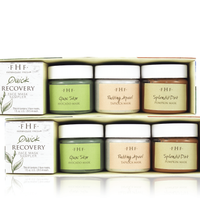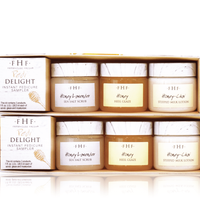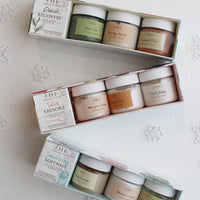 Farmhouse Fresh Sampler Set
What it is: A trio of the best of Farm House Fresh treats - in deluxe sampler sizes so you can get a taste for them all!
How it works: Sweeping Softness features the silky smoothing powers of Sweet Cream Scrub, Whoopie Shea Butter and Agave Body Oil, Skin Saviors quench thirsty skin with the delicious Shea Butters Whoopie Cream, Rainbow Road and Fluffy Bunny and Quick Recovery treats your face with Guac Star, Splendid Dirt and Pudding Apeel masks.
Why you like: A perfect treat for those who want to dip their toes into some sweet skin care, or even better to split and share the love.