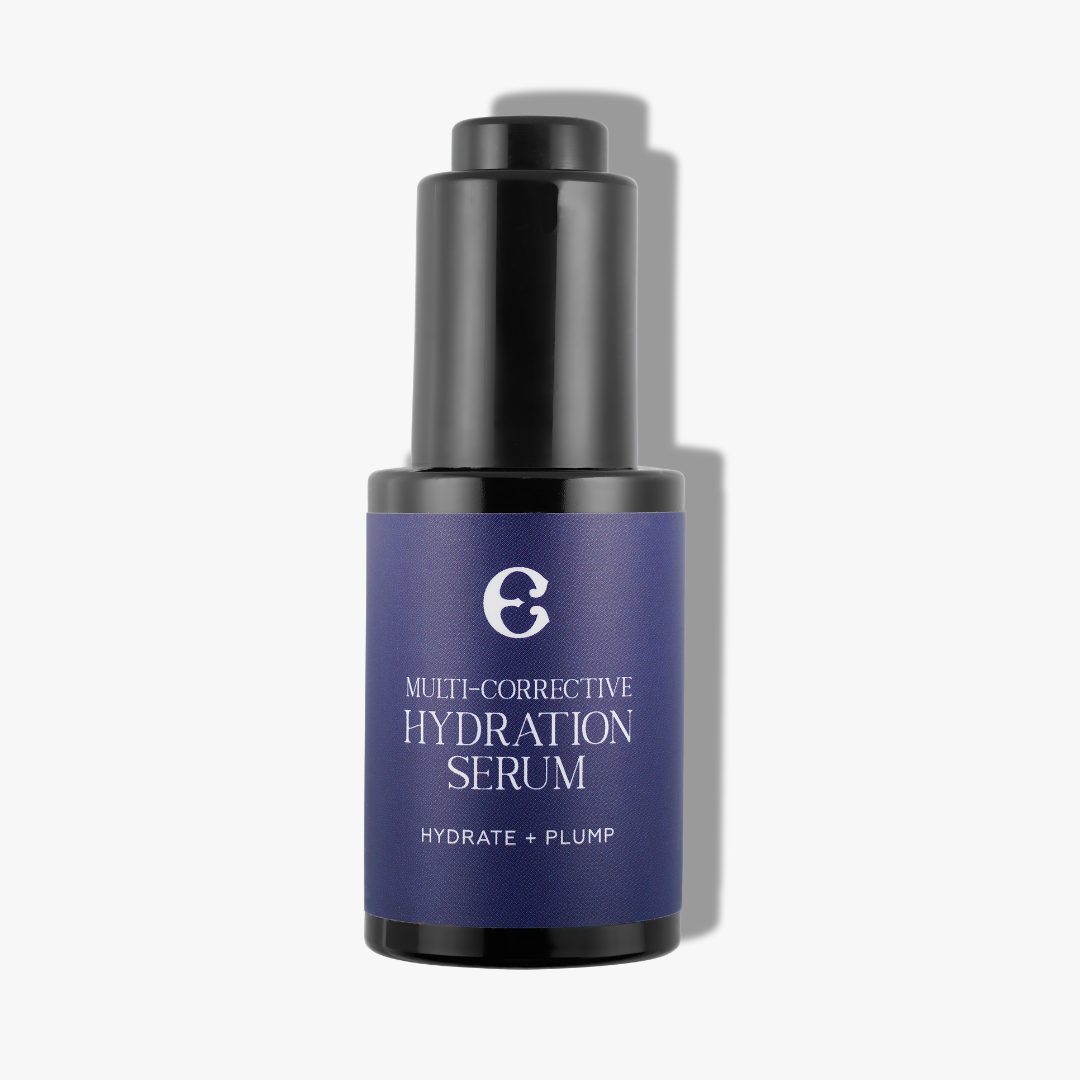 Étymologie Sustainable Beauty Total Hydration Serum
Long-chain hyaluronic acid molecules provide immediate surface hydration, leaving skin feeling noticeably plump and refreshed. Short-chain hyaluronic acid molecules penetrate the deeper layers of skin for sustained hydration over time. Organic extracts of caviar lime, hibiscus and licorice gently brighten the skin and function as humectants, attracting and holding water in the skin. Kigelia extract, devil's claw extract, and aloe vera help calm the skin and reduce redness. Suitable for all skin types.
After cleansing, apply a few drops to damp face and neck. Use twice daily.