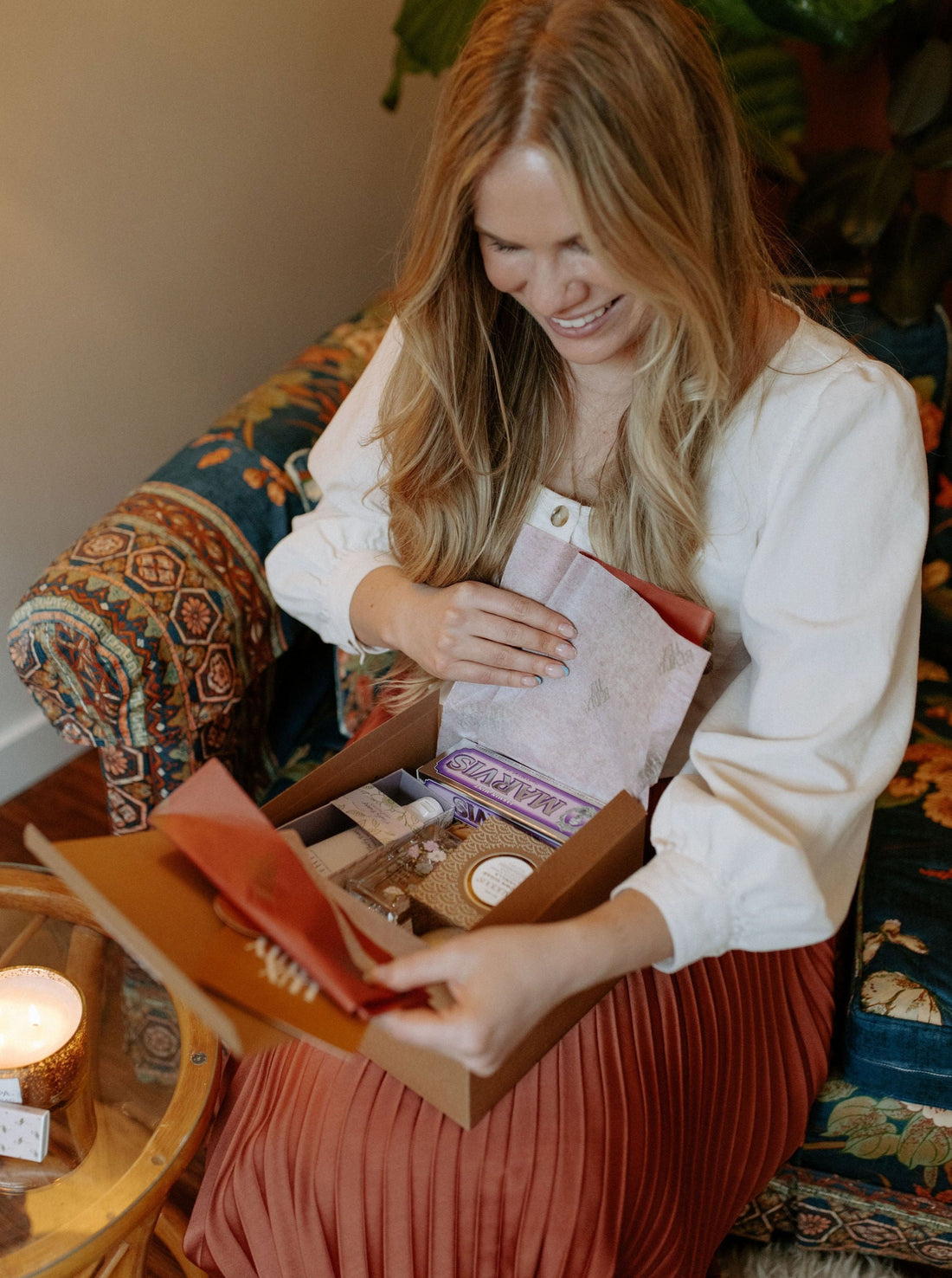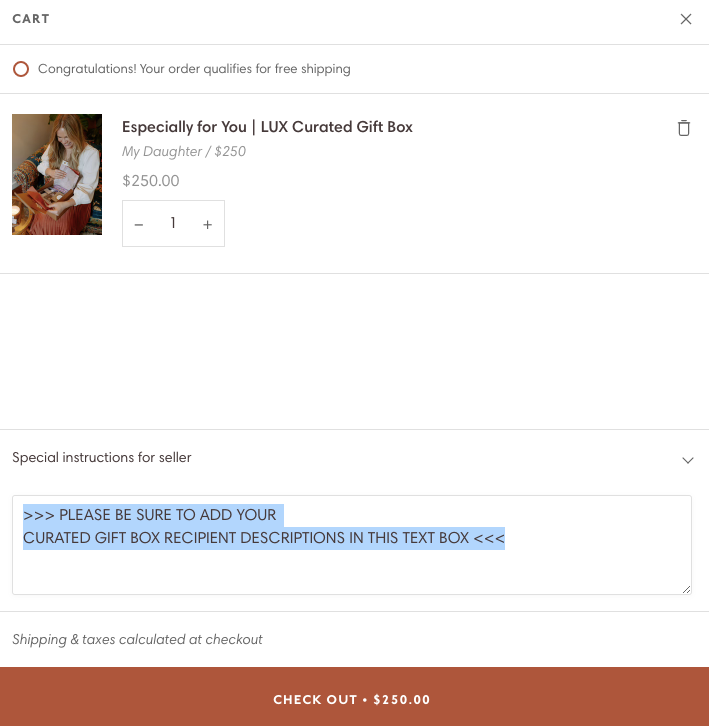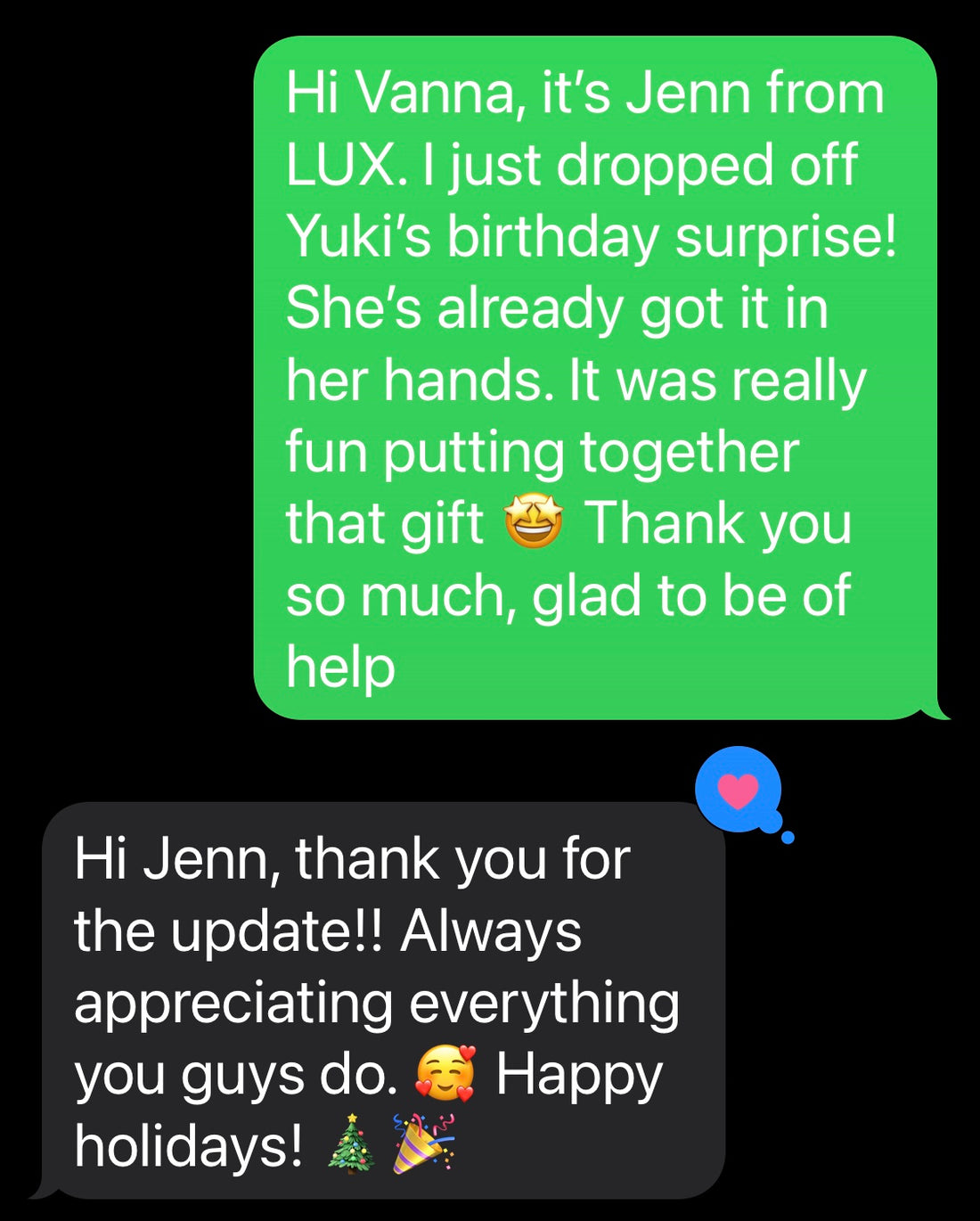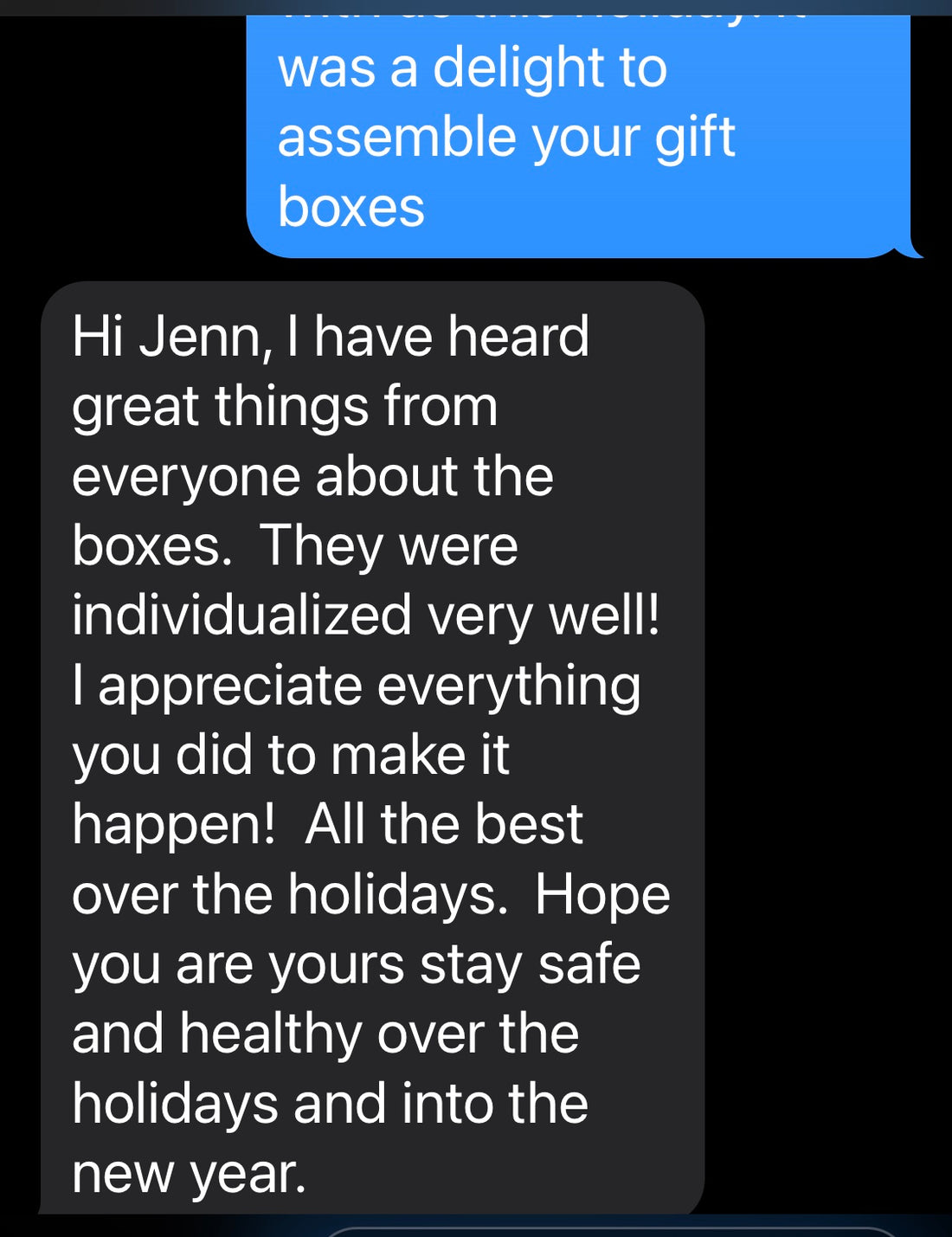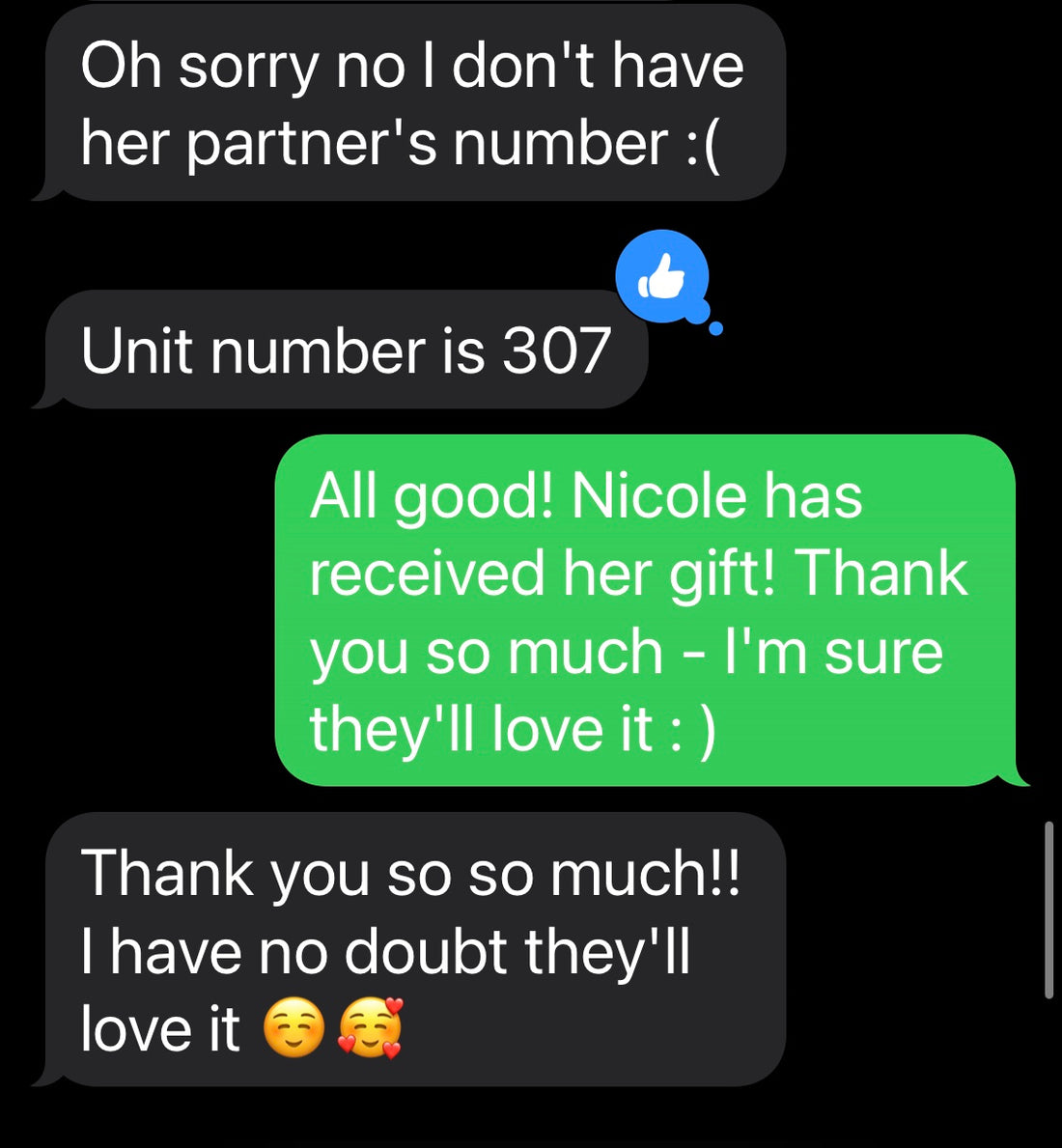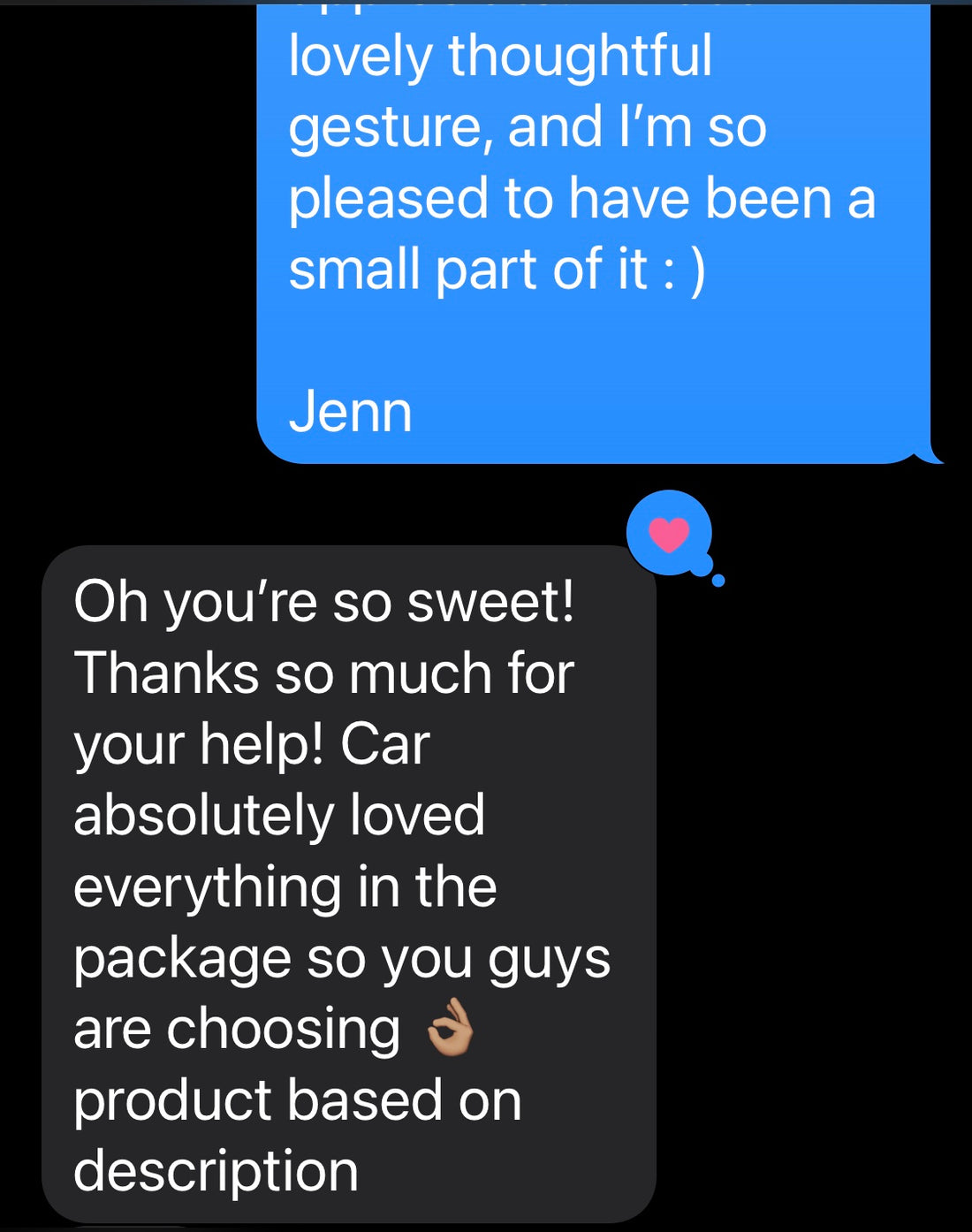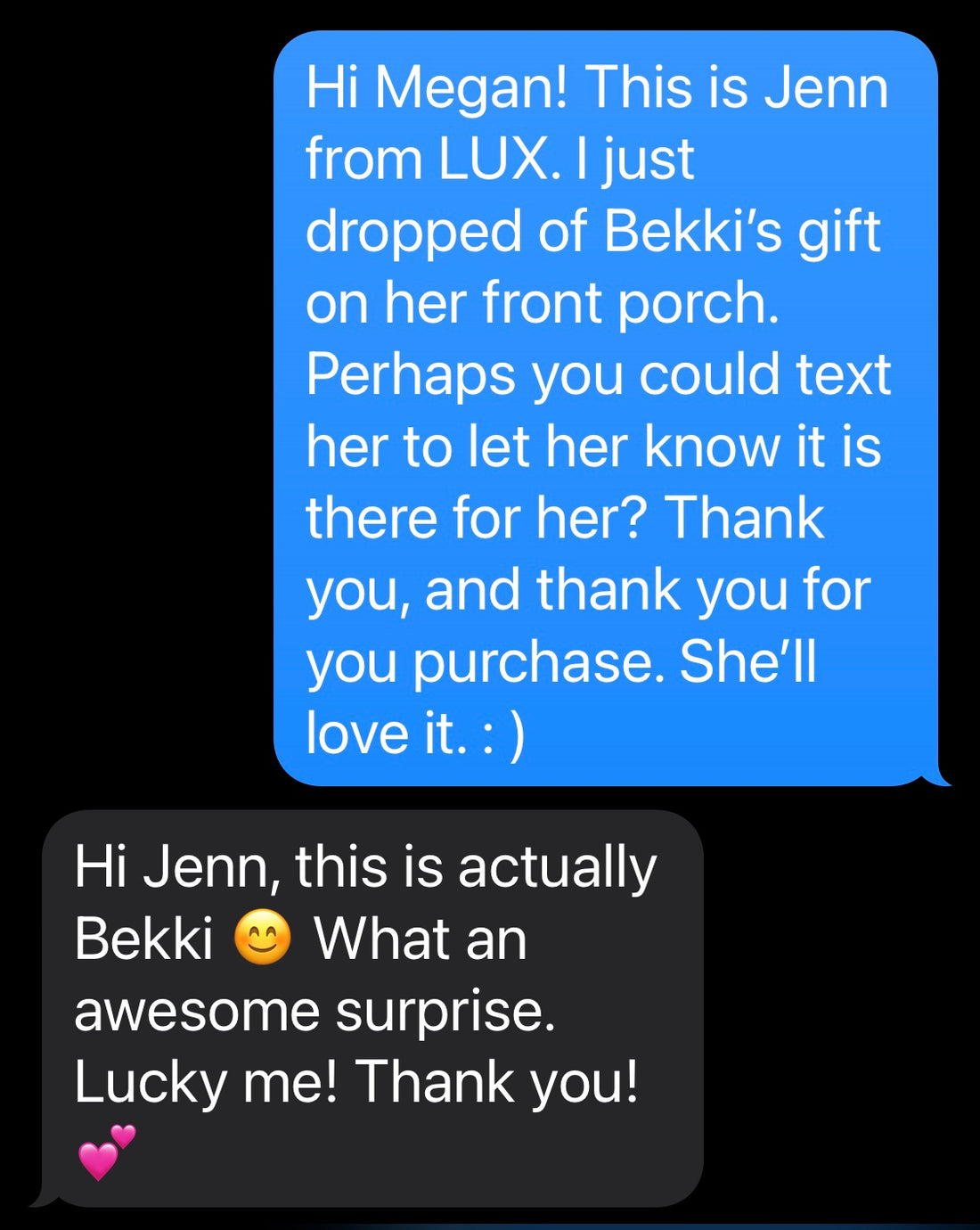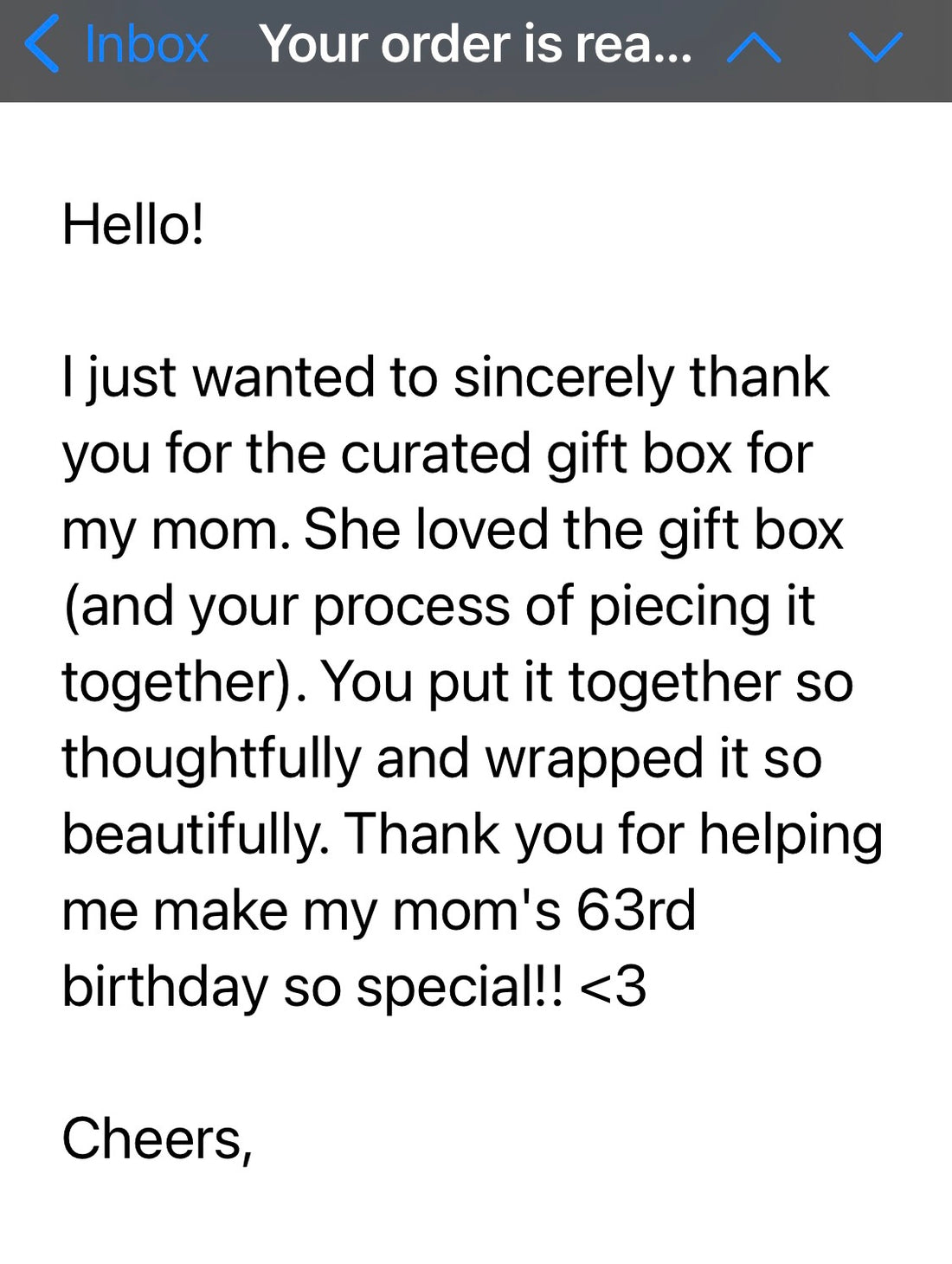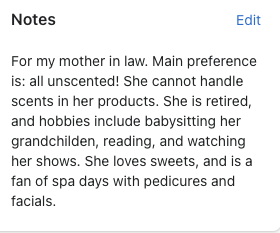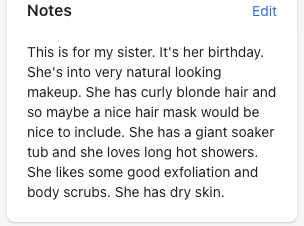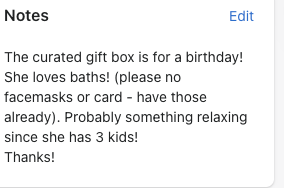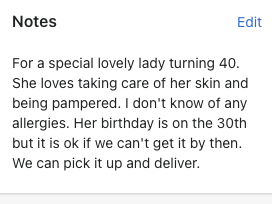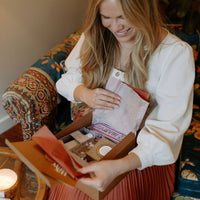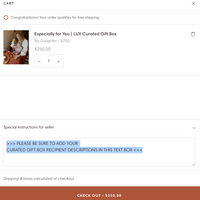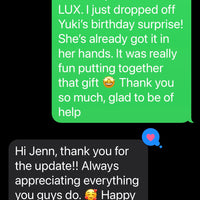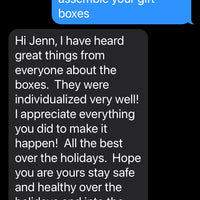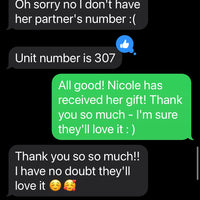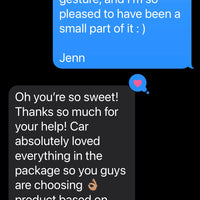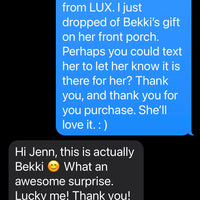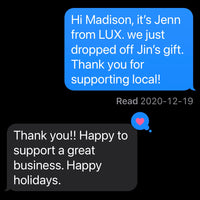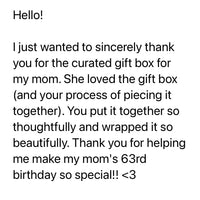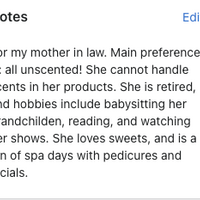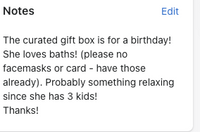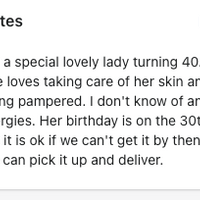 Especially for You | LUX Curated Gift Box
NEW AND IMPROVED!
*During Holiday season, please allow 2-3 business days for your gift to be picked, packed and ready by our experts!
What it is: Celebrate someone special with a surprise LUX Box. Let them know that  they're on your mind with a gorgeous hand-picked box of goodies just for them. 
How it works: Tell us a little bit about the occasion and your recipient in the notes and let us craft a curated box of beautiful delights you know they'll use and love. We'll pick, wrap and deliver your gift directly to them so you can gift to loved ones near and far.
Why you like: It's the easiest way to say Happy Birthday, Congratulations, Thank you, and Get Well Soon.
*Images are an example of approximately how much may be in each size of box and not representitive of exact items you'll recieve*
Please help us handpick the very best selection for your recipient.
1. Select the label that best describes the person for whom we're creating this gift
2. Please provide details about the recipient as you think would help guide us to the best picks. Some examples are:
has bathtub / no bathtub
scent sensitivity / likes sweets / dislikes lavender
themes you have in mind like Pedicure, Purse Essentials, Relaxation, Romantic...
known allergies or sensitivites?
even an age range and occupation / hobbies can tell a lot about their routine and what products would suit best.
a general idea of their interests and personality. Are they expressive and experimental? Or prefer a more crowd-pleasing choice? Do they seek numbers and proof to back up claims? Or do they go for the best of everything to get the job done?
Please add your ideas and description to the Notes upon checkout. Please also let us know if you have items from our neighbours' shops that we should add to the box! Learning about the gift recipients and putting together an assortment for maximum delight is one of our favourite things. Thank you so much for your purchase and for bringing joy to so many.