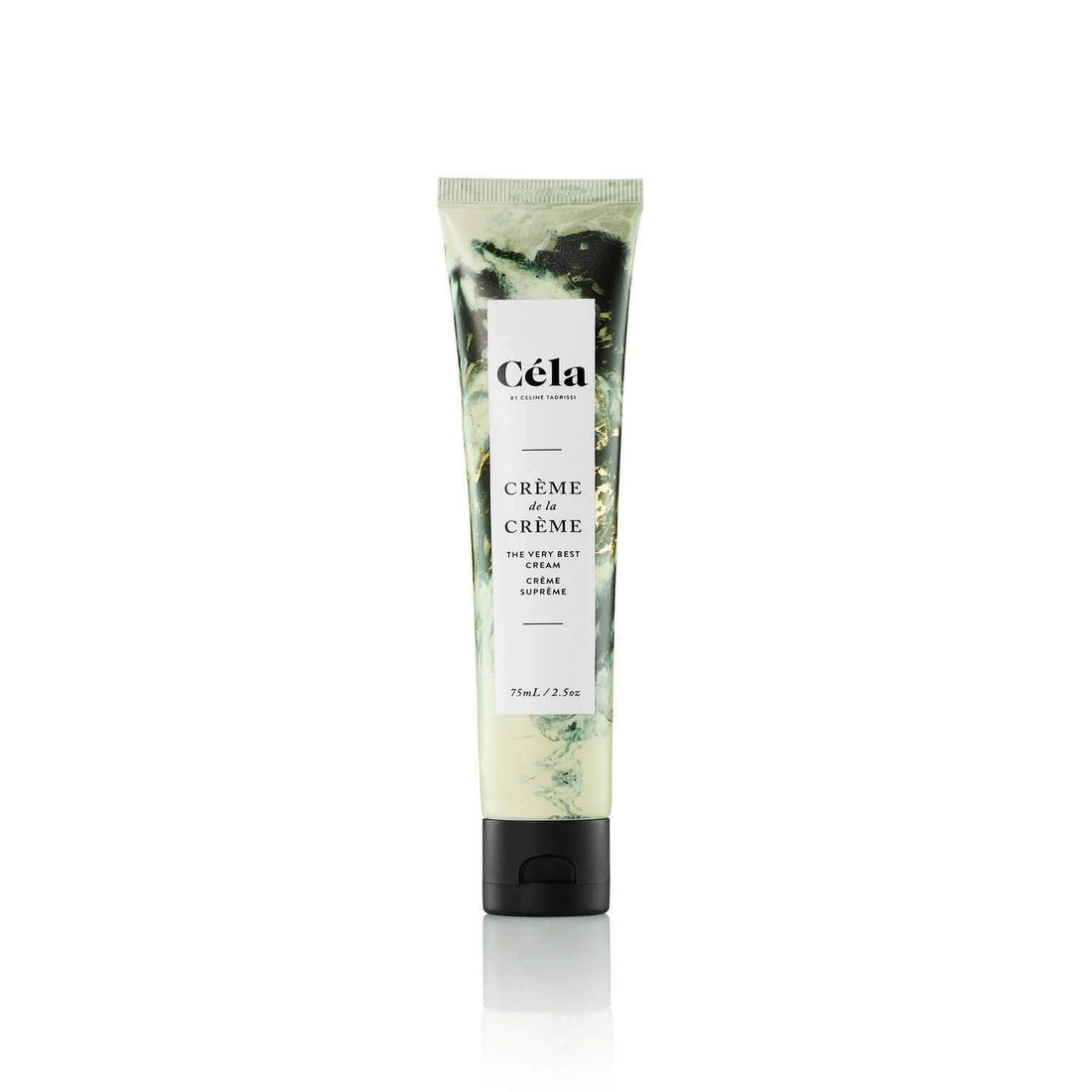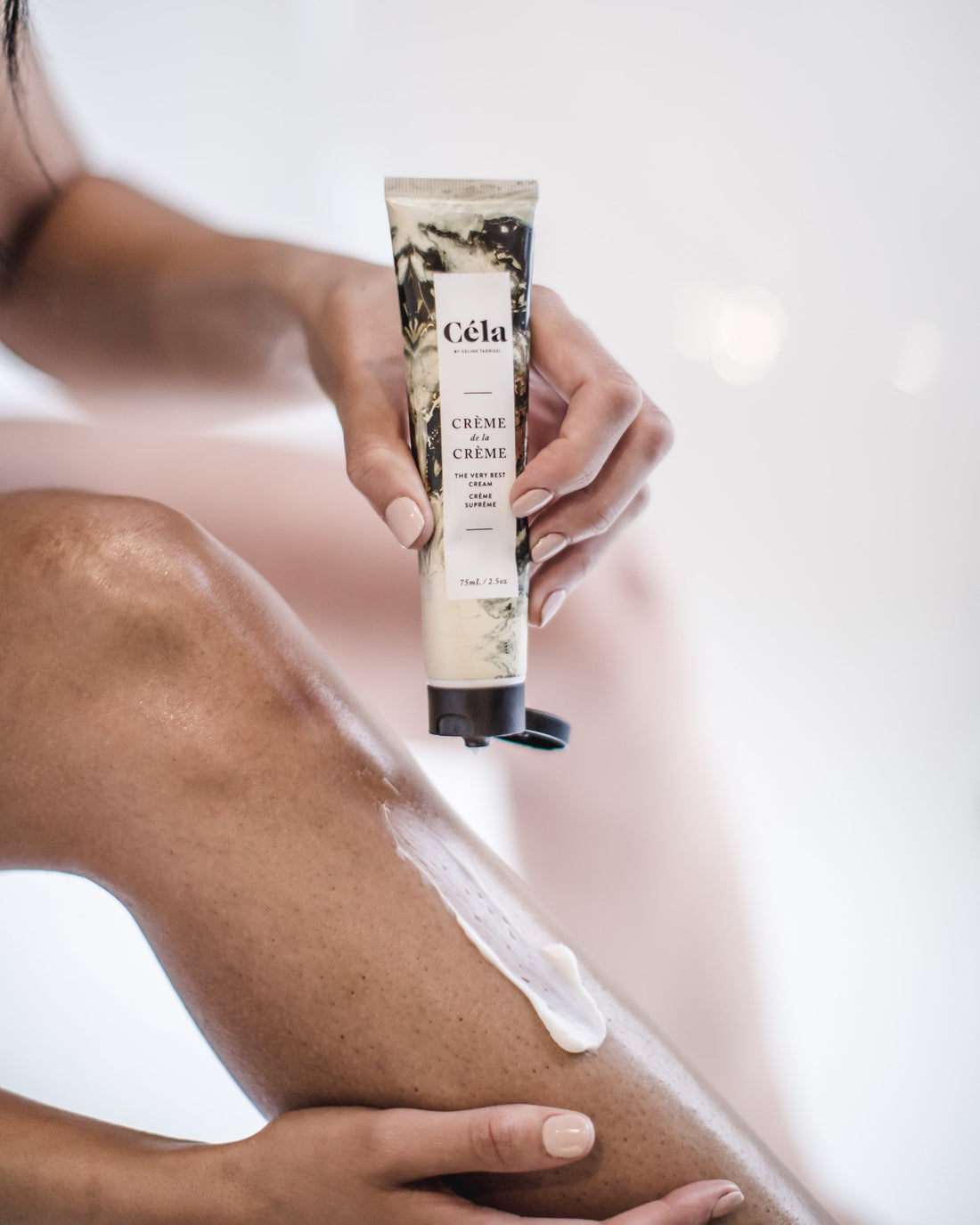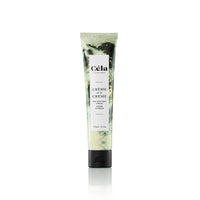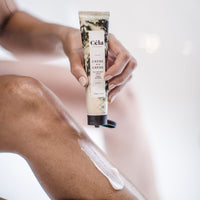 This decadent body cream lives up to its name. Infused with the signature Céla Complex, a potent blend of Canadian botanicals selected for their unparalleled bioactive benefits, Crème de la Crème cocoons the body in richly hydrating Amazonian cupuaçu butter, while Abyssinian oil seals in moisture and imparts velvety softness. Wrapped in protective emollients, skin is less susceptible to damaging environmental factors and harsh weather conditions. The broad spectrum of nourishing antioxidants, vitamins, omega acids and minerals contained in our plant-based formula promotes regeneration and improves resiliency at the cellular level, while a lushly fruity blend of orange peel and grapefruit essential oils leaves the body deliciously scented.
HOW TO USE: Massage a dollop of this ultra-concentrated cream all over the body, paying extra attention to areas prone to dryness, such as elbows, knees and heels. Repeat as often as desired. As with all moisturisers, Crème de la Crème is most effective when applied immediately after a bath or shower, on slightly damp skin.
 While allowing time for the cream to melt into skin and its plant-powered ingredients to be absorbed, practise mindful breathing. Deep inhalations will ensure you derive the uplifting and mood-balancing benefits of Crème de la Crème's essential oil blend.