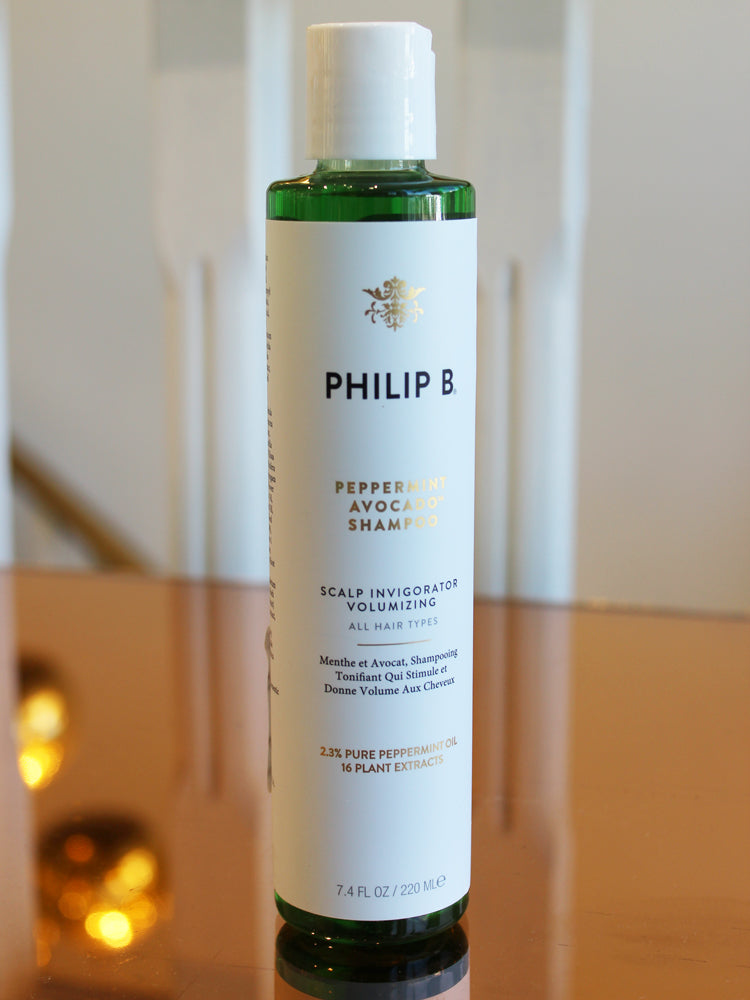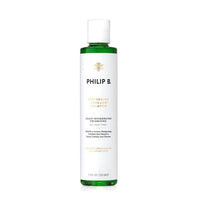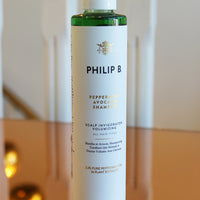 Philip B Peppermint & Avocado Volumizing Shampoo
What it is: Clarifying and volumizing, this shampoo from Philip B resets your hair to square one everytime you shower by removing product build-up and invigorating your scalp
How it works: Deliciously scented, this shampoo contains peppermint and avocado extracts to provide lift, moisture and energy. 
Why you like it: Safe for color-treated hair, so dyed tresses can get in on the clarifying action.
Try it with: Philip B Deep Conditioning Creme to seal in hydration and prep your hair as a perfect canvas.
I love everything about this shampoo in all honesty but my favourite features are.... the tingling feeling on my scalp from the peppermint (it feels like my hair follicles are breathing). I also love that once my hair dries... I can feel the lightness of my hair... it removed all the gunk or products that sit in it for days. Looks fuller and lighter. <a href="/pages/staff-bio-amy">Read more about Amy and see her other top picks.</a>