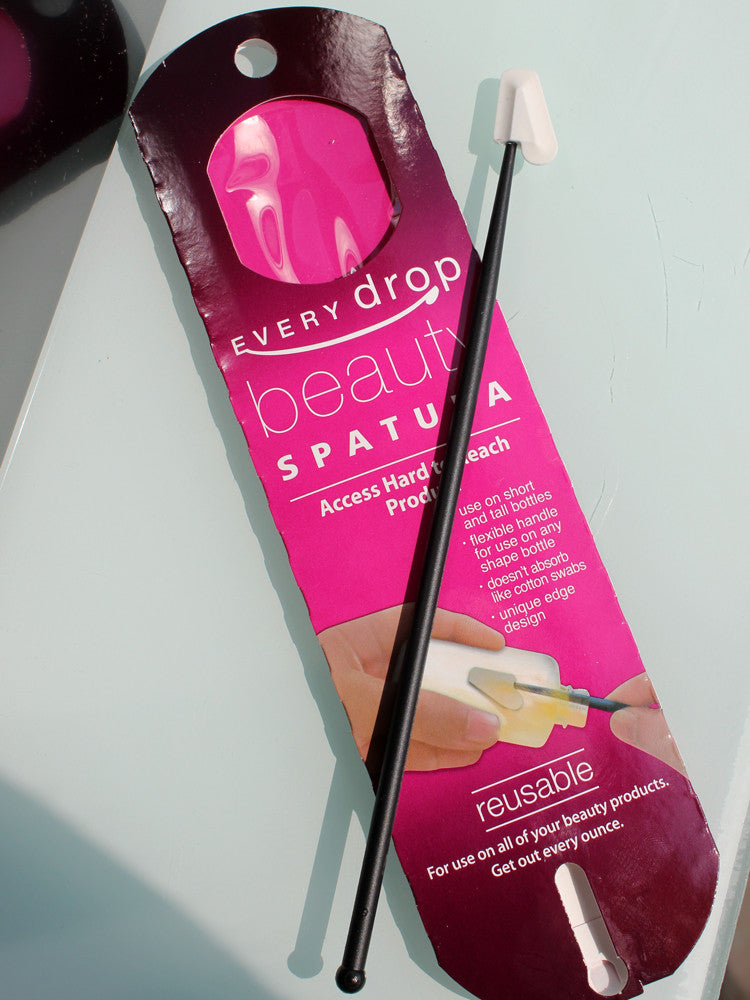 Every Drop Beauty Spatula Essential Skincare Accessory
What it is: A long-handled, slim, angled silicone spatula that'll dig out every last drop of product.
How it works: 
When you can see a good dollop of product at the bottom of the bottle but the pump will no longer reach, remove the lid and use this handy little tool to sanitarily scoop out another week's worth of goodness. 
Why you like: 
Goodbye waste! Scrape out every drop of value from your favourite creams and serums. Some LUX ladies immediately ran home to find things to scoop!