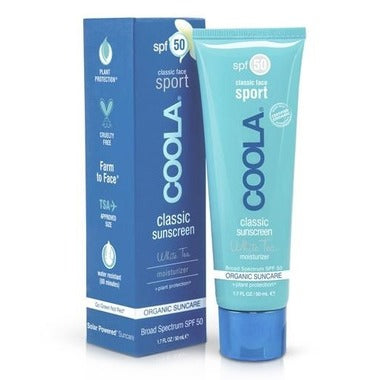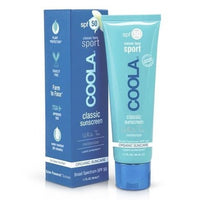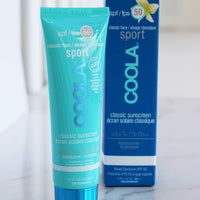 Coola Classic White Tea Moisturizer SPF 50
What it is: An antioxidant rich, SPF 50 facial sunscreen that is water and sweat resistant for up to 80 minutes with the light scent of white tea.
How it works: Apply to face and neck 15 minutes before going outdoors. Classic sunscreen protects from UVA and UVB, while acai berry extract and primrose oil add antioxidants and moisture to the skin.
Why you like: Go out there and enjoy that sunshine