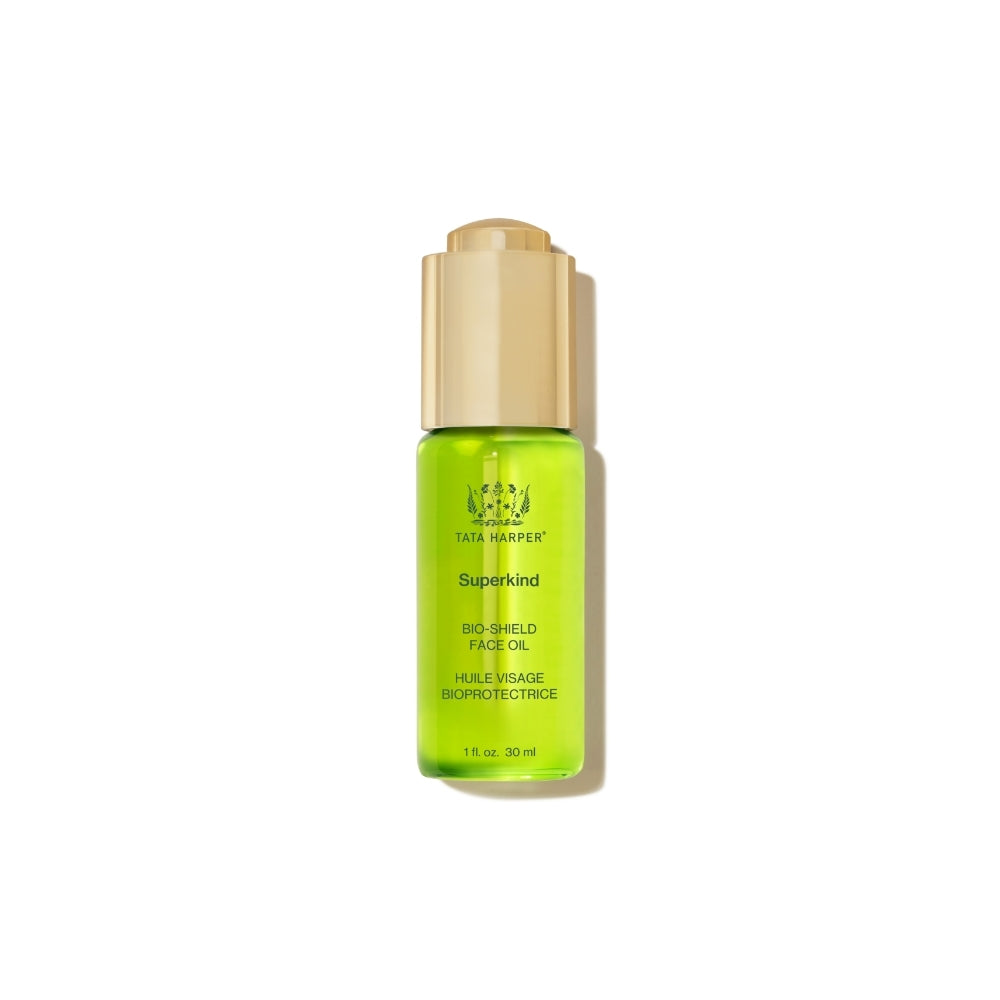 Tata Harper Bio-Shield Face Oil
This silky oil strengthens, hydrates, and defends with natural adaptogens, fruit-based vitamins C & E, oat ceramides, and plant-derived omega fatty acids to revitalize the skin barrier, rejuvenate reactive skin, and restore a resilient, healthy-looking complexion.
This formula is hypoallergenic, derm tested, and vegan. Free from: gluten, wheat, soy, and nut derivatives, fragrances, essential oils, and 85+ common allergens and irritants.