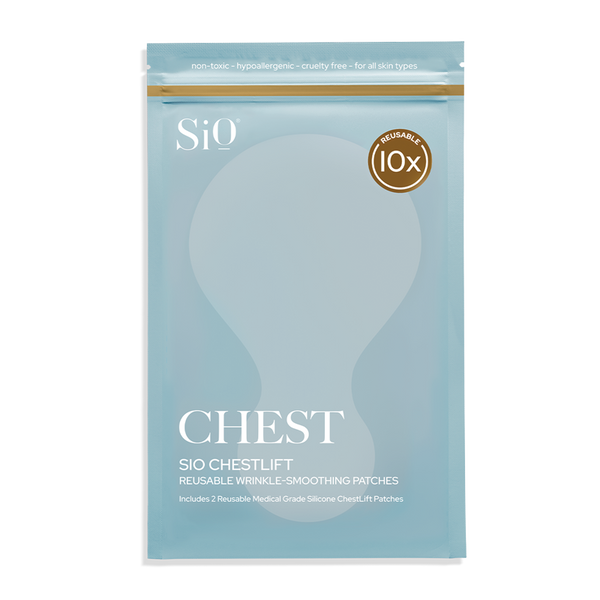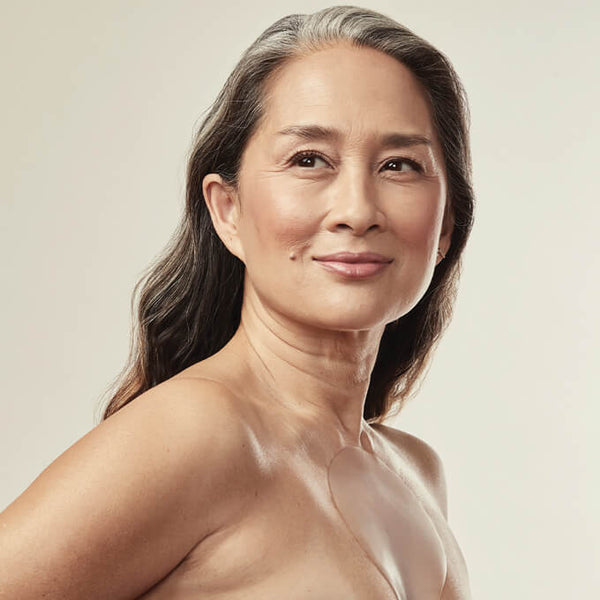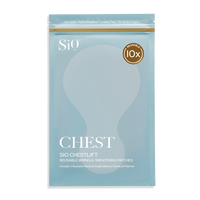 SiO Beauty ChestLift Reusable Smoothing Patch
Don't hide chest wrinkles behind scarves and turtlenecks. Help visibly smooth chest lines and prevent the appearance of deeper creases with the best-selling SiO chest wrinkle patch. Comfortable to sleep in, this reusable chest wrinkle treatment gently compresses and deeply hydrates the delicate skin on your chest, helping it look smoother and firmer in just a few hours. Use consistently to help keep deeper wrinkles from forming.
WHAT'S INCLUDED
1 ChestLift patch / 2 pack (2 patches total)
Reusable up to 10x
CLINICAL TRIAL RESULTS
98% said SiO patches are comfortable to sleep in*
88% felt their décolleté looked smoother and softer*
84% said they would use SiO patches instead of getting a medical procedure like Botox®, laser or fillers*
*Based on dermatologist-approved clinical trials from Clinical Research Laboratories & BioScreen.