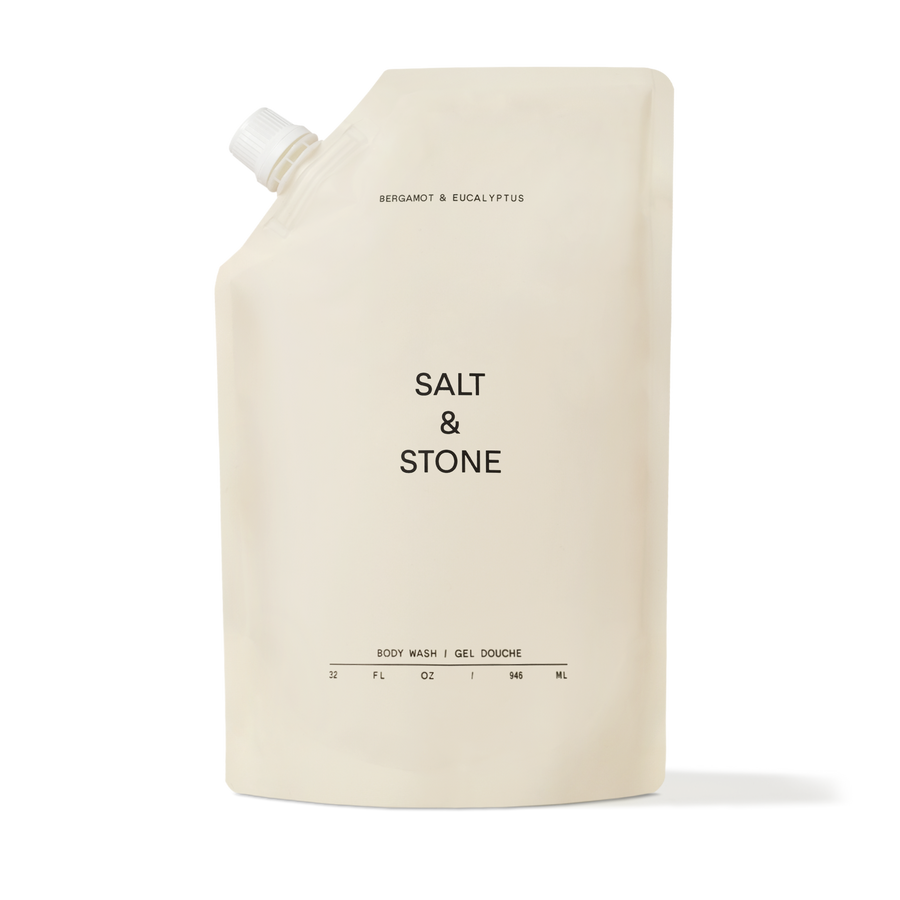 Salt & Stone Body Wash REFILL
A 945 millilitre refill of Salt & Stone's best-selling body wash, to give your bottle another life. One refill pouch can replenish your body wash bottle twice. Stock up on our multi-benefit, refreshing gel body cleanser with ocean botanicals, antioxidants and natural hydrating ingredients designed to restore skin exposed to the elements. Soften and soothe while cleansing to reverse the drying effects of outdoor activity, wind, sun and sea in our best-selling scent and formula.
To refill your body wash, begin by removing the refill pouch cap and bottle pump. Refill your body wash bottle as desired. Replace your pouch cap when finished, and save the rest until more body wash is needed. 
Each refill pouch is recyclable, and made with 60% less plastic than bottles.