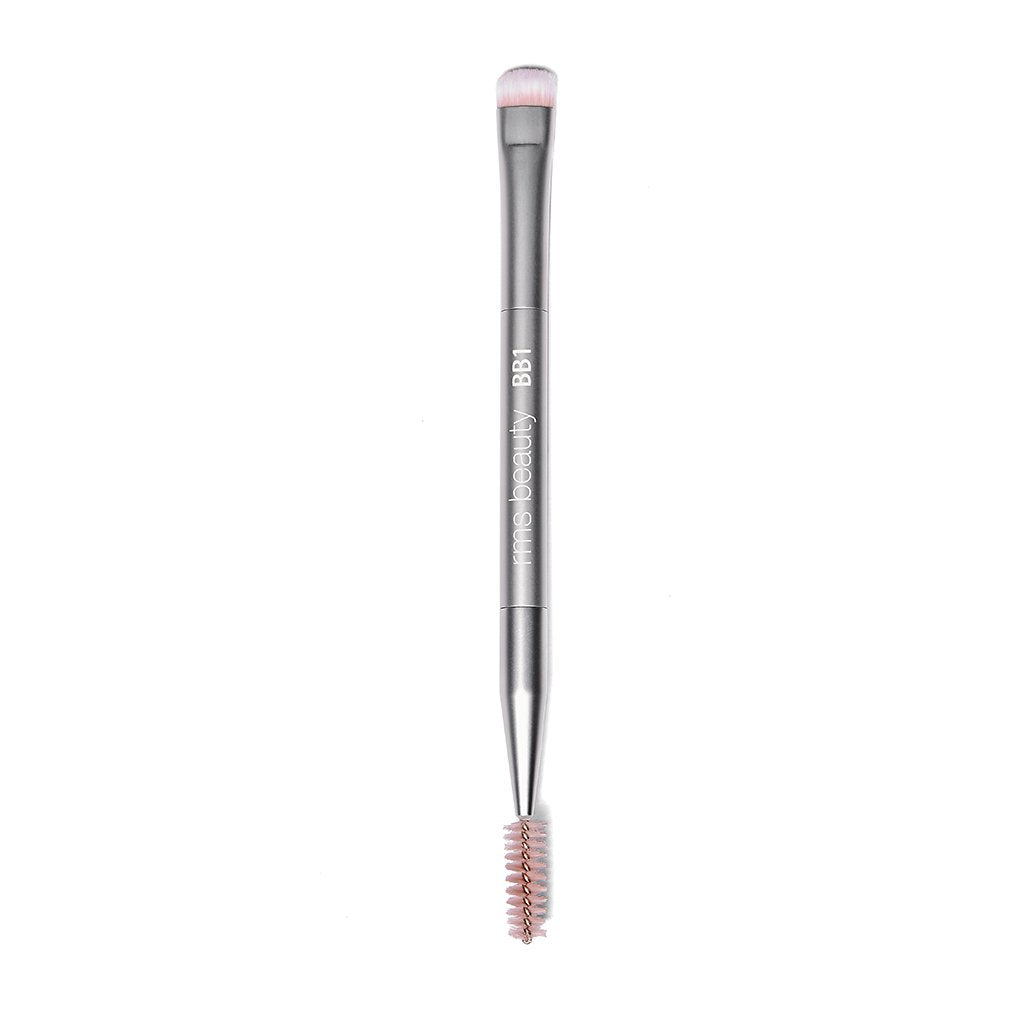 RMS Beauty Back2brow Brush
This dual-sided eyebrow tool features a plush, dense brush to easily sweep powder straight through the brow without the need for precision. This instantly creates a full yet natural look. The spoolie end helps to diffuse, shape and further blend powder giving the brow a soft effect while grooming them.
Use with the RMS back2brow powders.