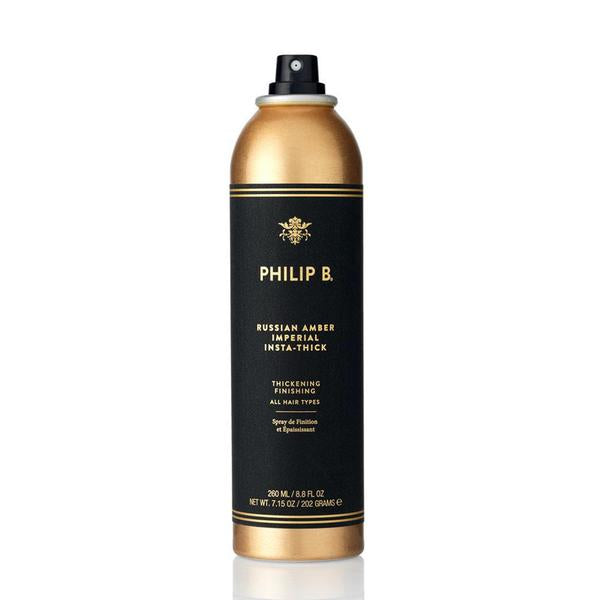 BF: Philip B Russian Amber Imperial Insta-Thick
What it is: Brand new essential styling product that transforms your style and leaves your hair smelling unbelievable.
How they work: Part dry-shampoo, part styling mist, spray onto roots and tousle with fingers to build structure, remove oil and a hold volume.
Why you like: Indulgent shine, bounce and vitality for your hair is at your fingertips with this two-second styling revial. 
I am currently obsessing over the Phillip B Russian Amber Imperial Insta-Thick Hair Spray. Volume is such a struggle for me to get with my hair so I tried it for fun the other day while I was working and I was absolutely shocked at how much volume it gave my thin/fine hair after just a couple sprays!