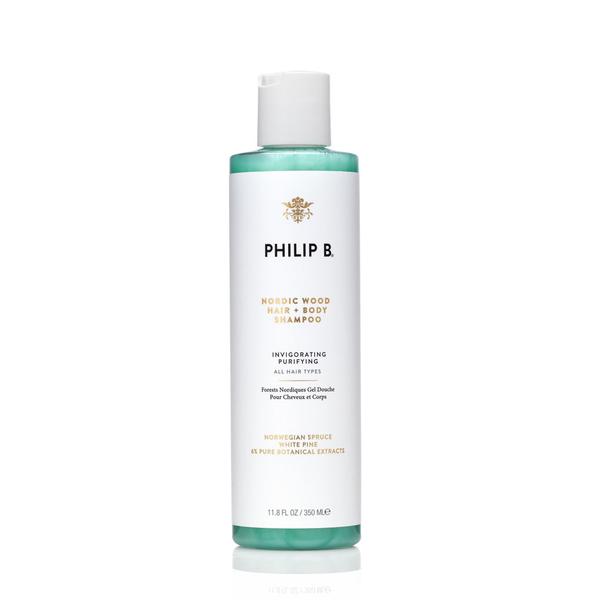 Philip B Nordic Wood Hair + Body Shampoo
What it is: Refreshing, one-step wash to cleanse and invigorate from (literally) head to toe.
How it works: Herbal extracts of Norwegian spruce, Balsam fir, pine, cedarwood and oats soothes, offers anti-bacterial cleansing and leaves everything soft and silky.
Why you like: Simple, effective and rustic scented - like the nordic woods.