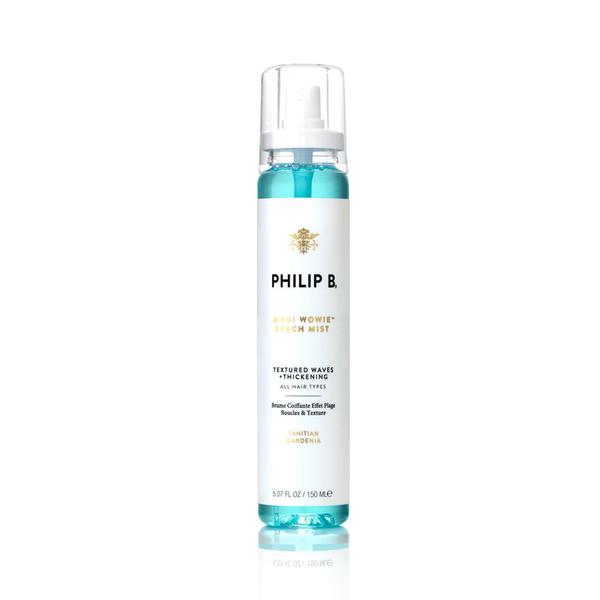 Philip B Maui Wowie Beach Mist
What it is: Street-style blog ready tousled waves are a spritz away with this multi-tasking texturizer and conditioning treatment.
How it works: Sea salt and aloe vera add the right amount of natural grit and lift to your tresses while smelling absolutely DIVINE.
Why you like: A must for tossing in your desk for a mid-afternoon style re-boot.
I have fine hair but lots of it. My hair can look flat if I just use shampoo and conditioner. With the Maui Wowie, my hair is boosted and looks thicker and makes it so easy to walk out the door with shower hair. I love it! <a href="/pages/staff-bio-amy">Read more about Amy and see her other top picks.</a>