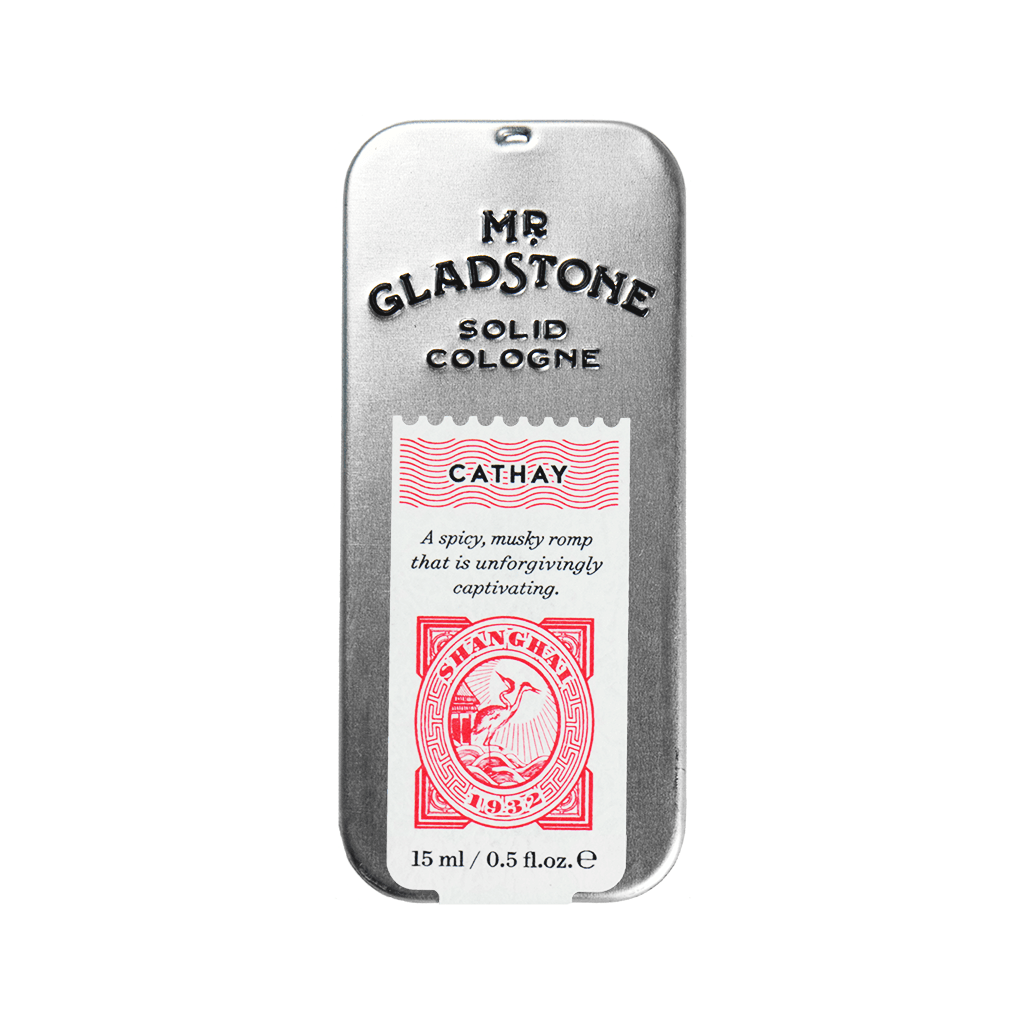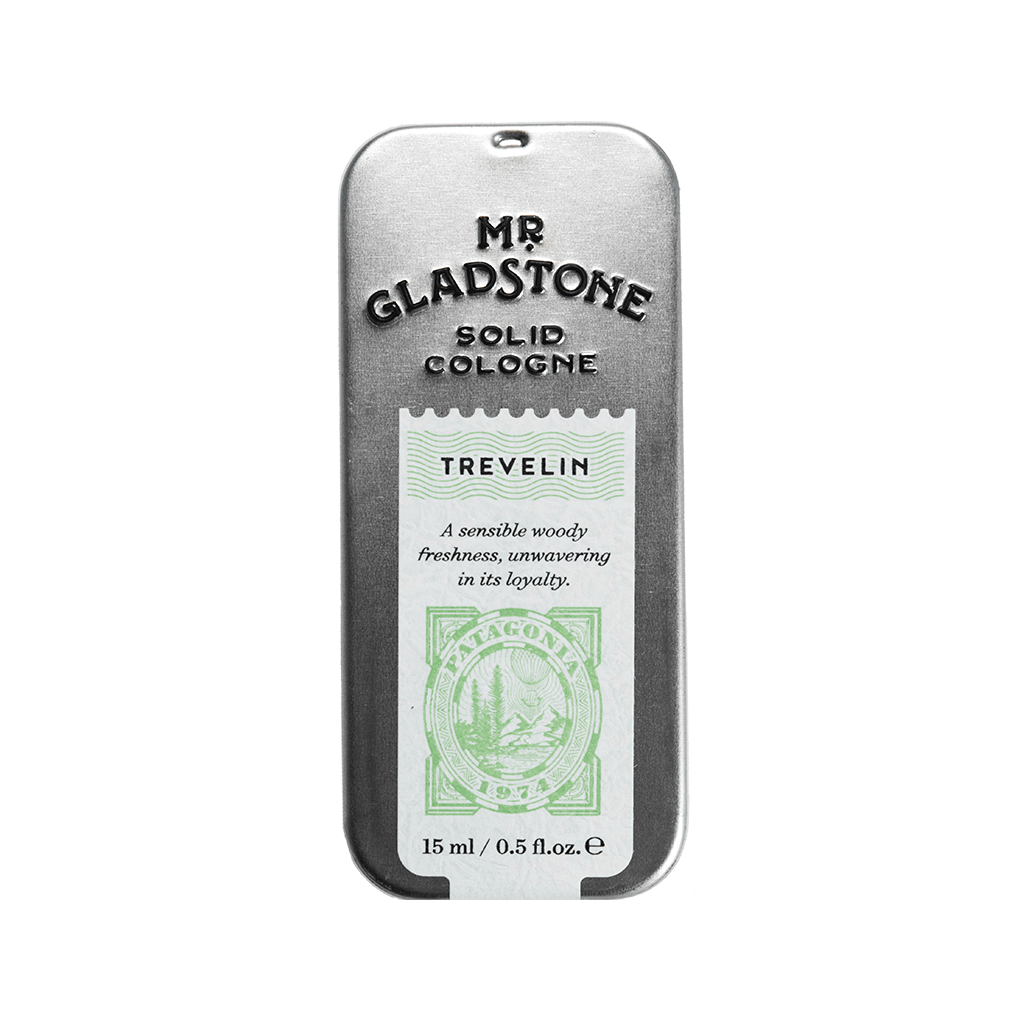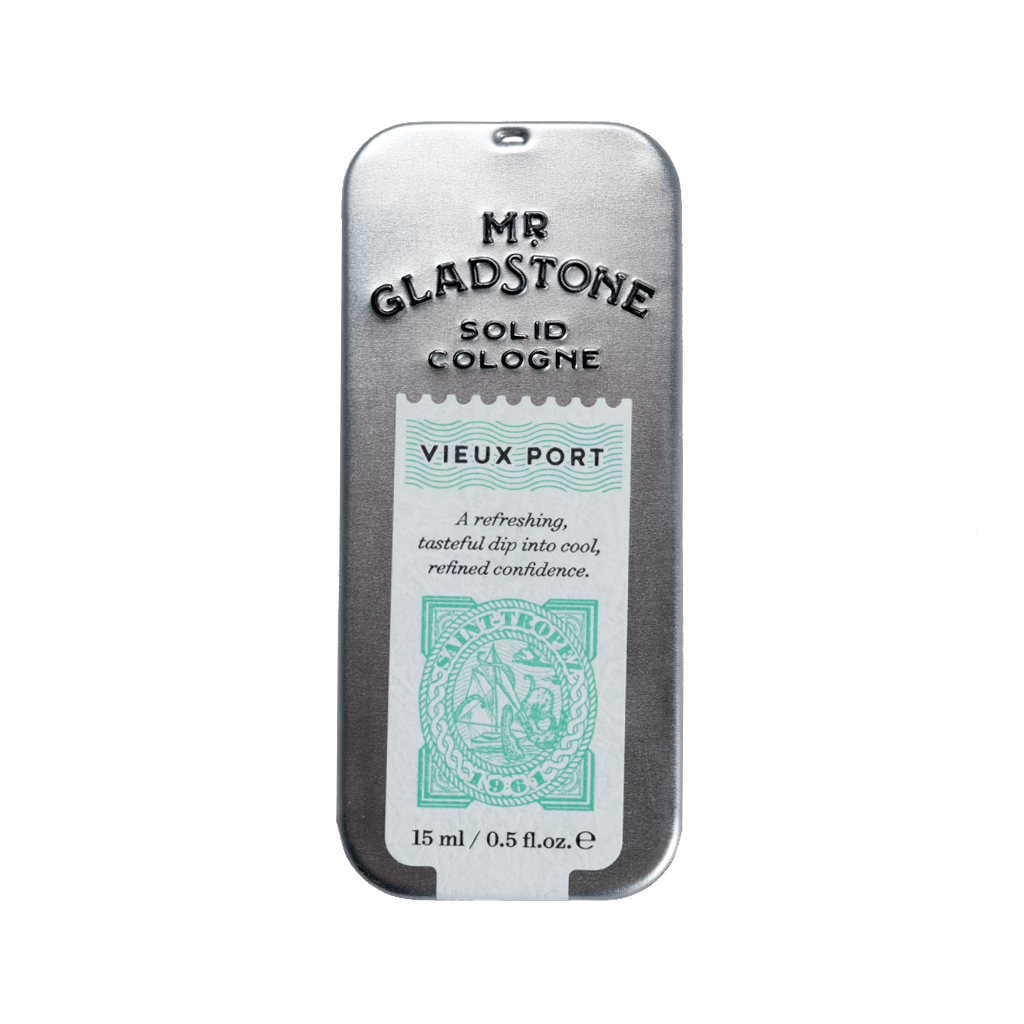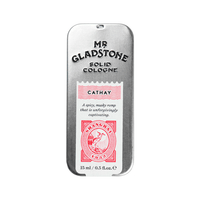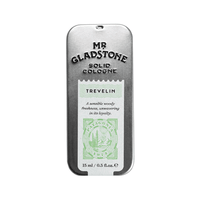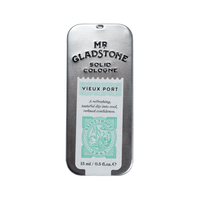 Mr. Gladstone Solid Cologne
A natural, wax-based solid cologne designed to traverse life's thrilling paths with effortless confidence.
Portable, durable and discreet, a mere dab on the pulse points has the endurance and vigor to withstand a long day's journey into night.

To apply, lightly slide a finger over cologne and dab onto pulse points such as the wrist, or behind the ears and neck.

INGREDIENTS: Shea butter, coconut oil, mango butter, sweet almond oil, emulsifying wax, grape seed oil, and other artificial and natural ingredients.
Cathay: captivating & confident scent notes include sandalwood, mandarin, vanilla, amber, musk, and white clover honey.
Vieux Port: bright & buoyant scent notes include bergamot, jasmine, orange, neroli, basil, and white patchouli.
Trevelin: wild & windblow scent notes include vetiver, geranium, oakmoss, cedarwood, cinnamon, and juniper.