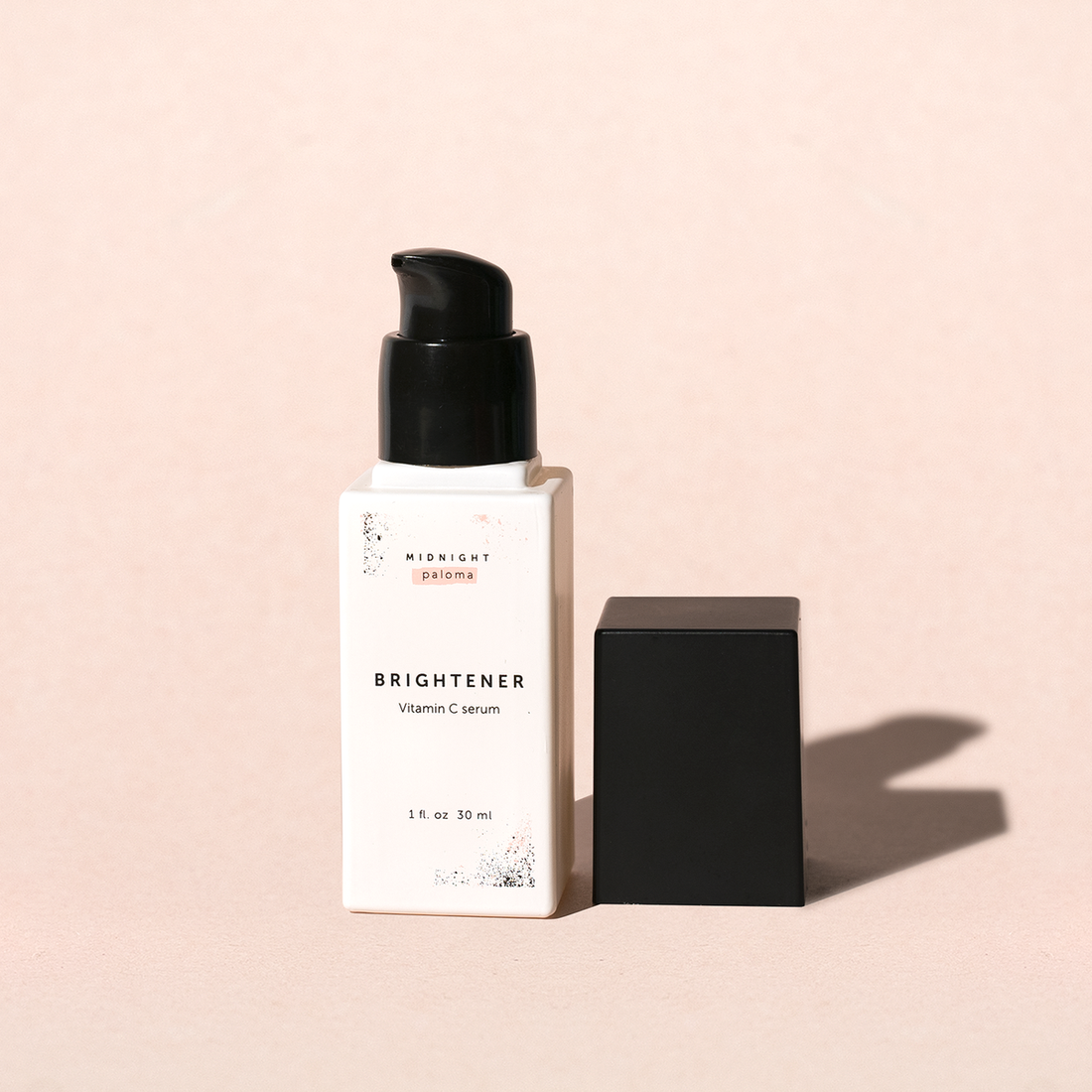 Midnight Paloma The Brightener Vitamin C + Hyaluronic Acid Serum
What Is It?
A high concentration, 12% Vitamin C pick-me-up to brighten and even skin tone, soften texture and reduce the appearance of acne scars.

What Makes It Special?
Our Signature Midnight Paloma blend of Vitamin C)

L-ascorbic acid is the most studied vitamin C compound, widely regarded as the best. It penetrates deeply, acts quickly and is safe in concentrations under 20%. L-ascorbic acid is a great armour against pollution and other free radicals.
We paired L-Ascorbic Acid with Aminopropyl Ascorbyl Phosphate because it's the longest lasting, most stable vitamin C on the market.
In our blend, L-ascorbic acid is the workhouse. It shows up early, acts quickly and penetrates deeply into the skin to instantly brighten, smooth texture, help reduce the look of acne scars and sun spots. Aminopropyl ascorbyl phosphate is the reliable best-friend. It brings the same skin benefits as L-ascorbic but it's extra long lasting. The stability means its working its magic all day while you wear it. 
Why 12%: Maximize effectiveness without irritation.

Hyaluronic Acid with Grape Seed Extract: These hydrating ingredients bind moisture to the skin, HA gives an extra moisture boost to ensure that the Vitamin C blend in the brightener doesn't cause any dryness the way some vitamin C serums will. Grape Seed Extract hydrates, helps with acne breakouts and
increases cell turnover.