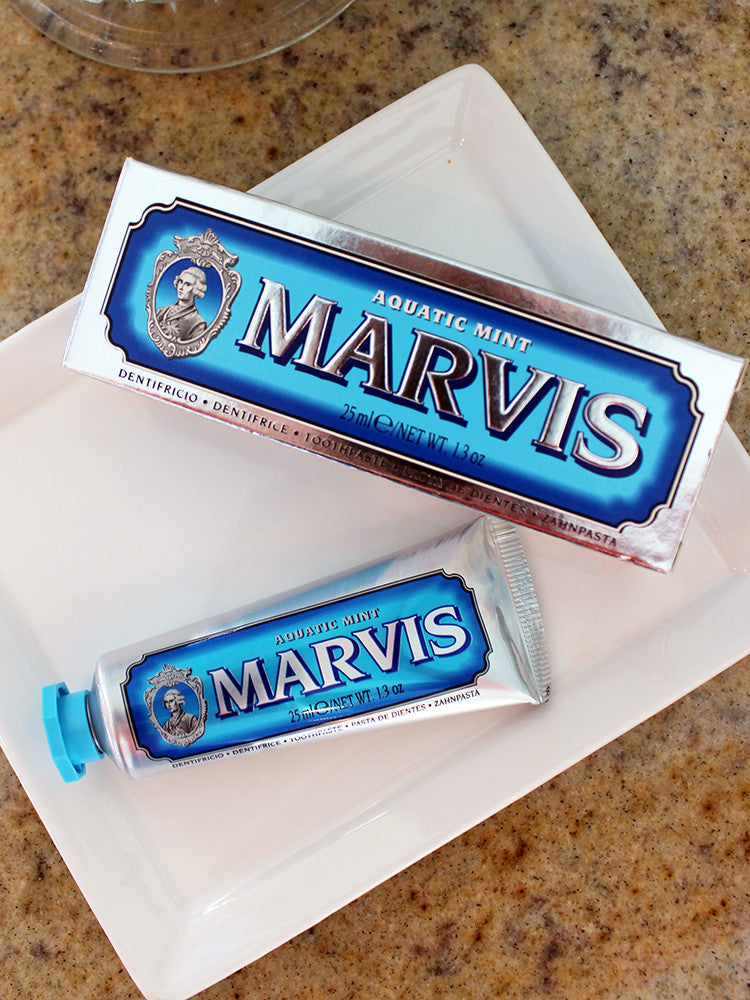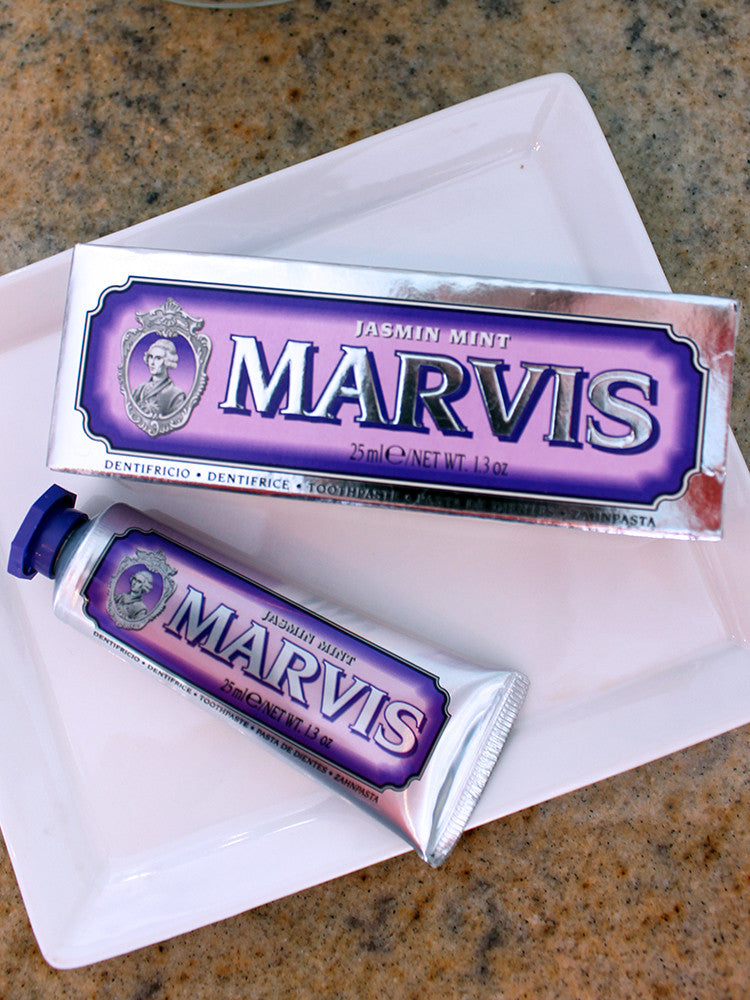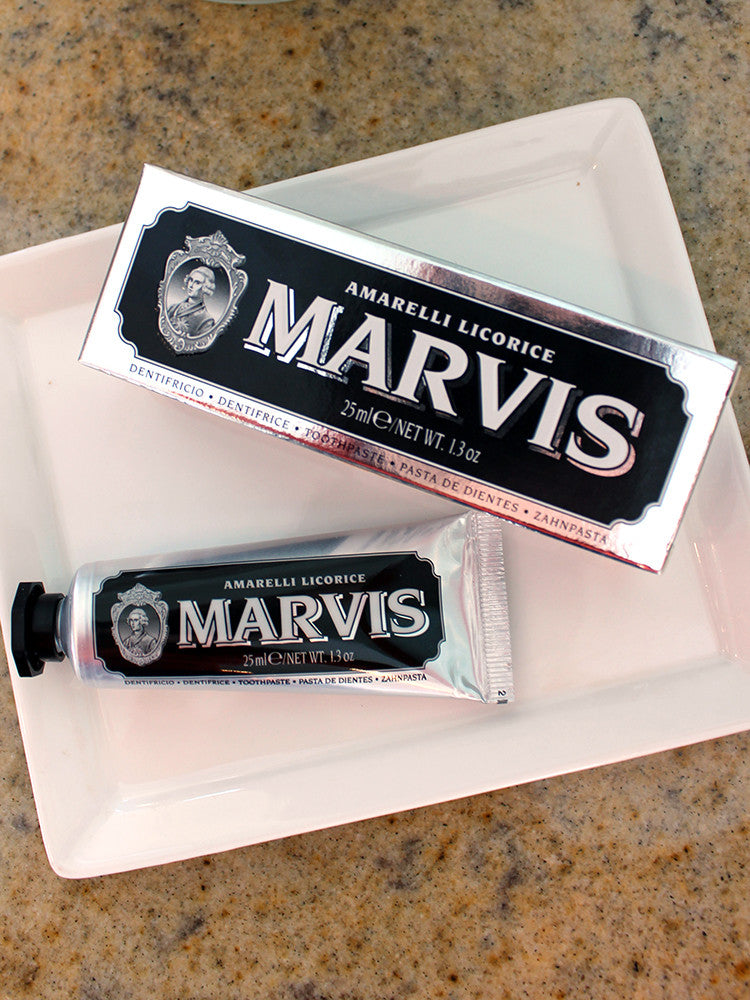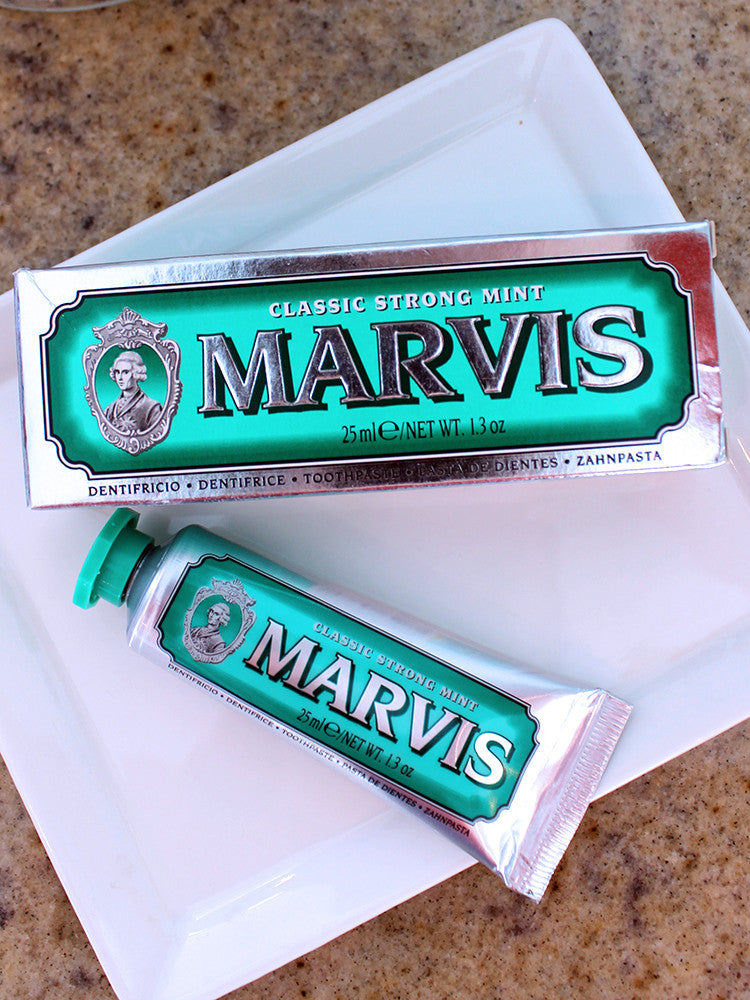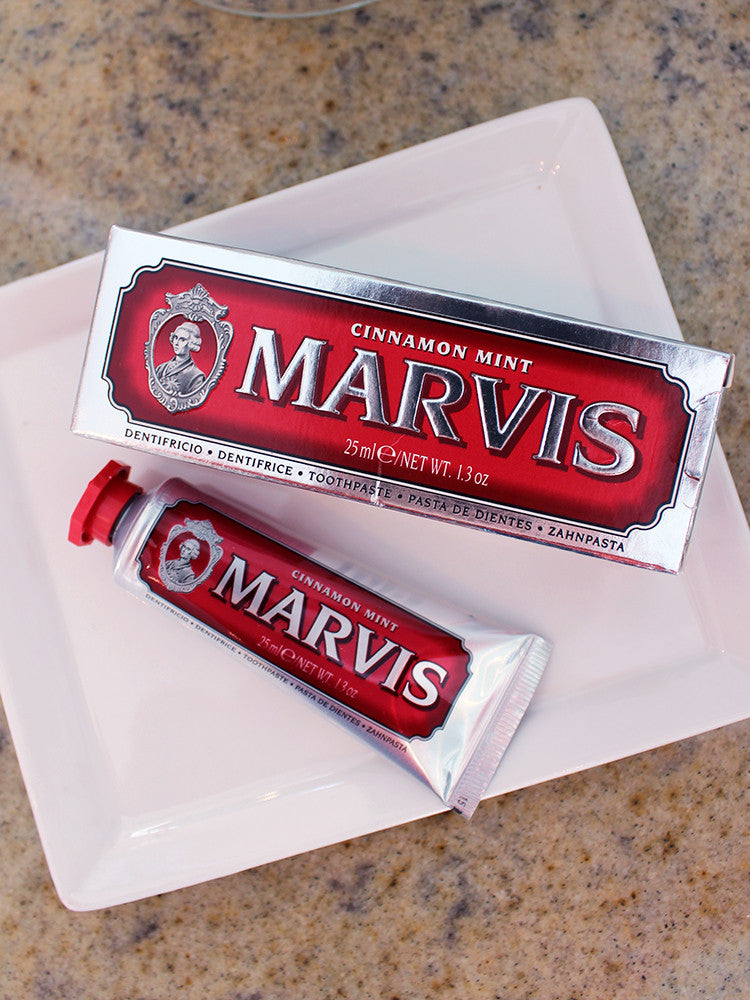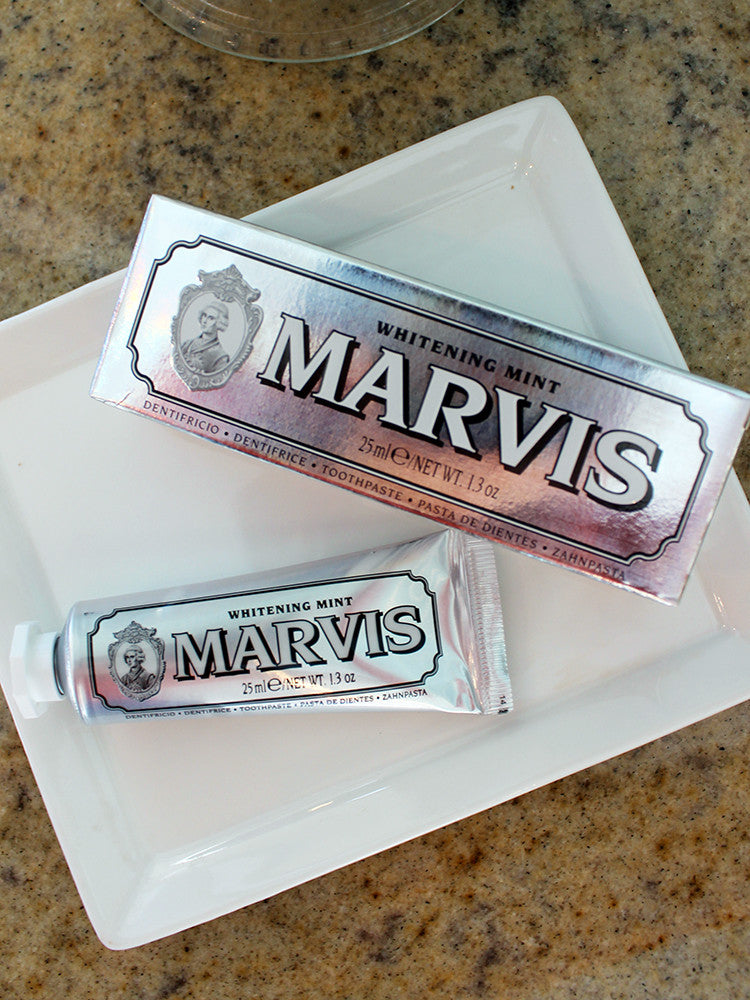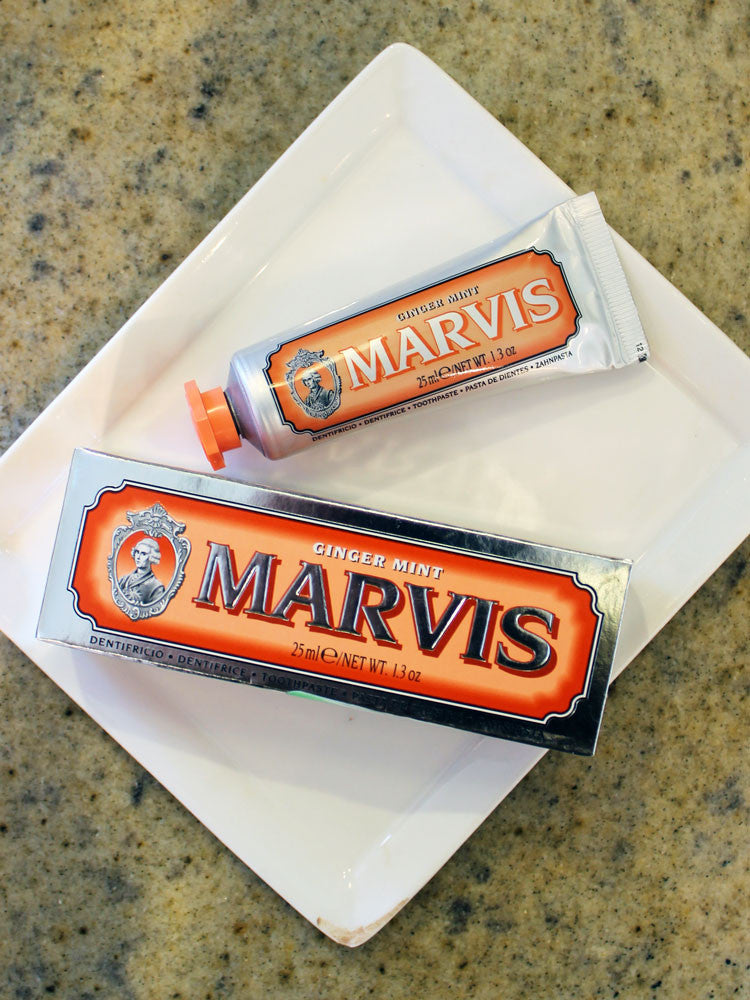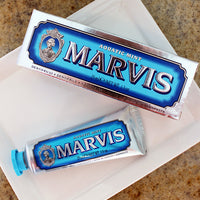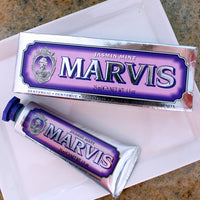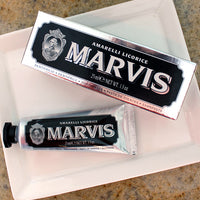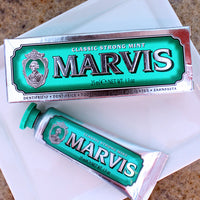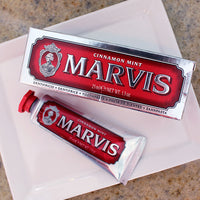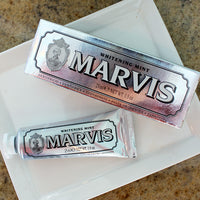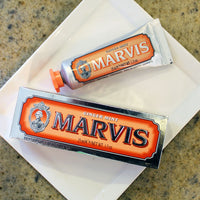 Marvis Toothpaste - Travel Size
A perennial favorite, Marvis toothpaste has elegant countertop appeal and fresh, unique flavours that please.
"Love how fresh and clean it makes my whole mouth feel, tastes great and foams like crazy, you only need a tiny bit."

"I love the way this toothpaste cleans my teeth! Plus the licorice mint flavour is a special treat to wake up to in the morning. Even my boyfriend is hooked!"
Marvis has revolutionized the concept of toothpaste giving it a multi-faceted, modern interpretation and an extraordinary appeal. Seven unique flavours each provide a different experience. 
25ml size is perfect for tossing in your carry-on for your next big adventure!
Winner of the 2014 LUXademy Award for Best Everyday Must Use Product.