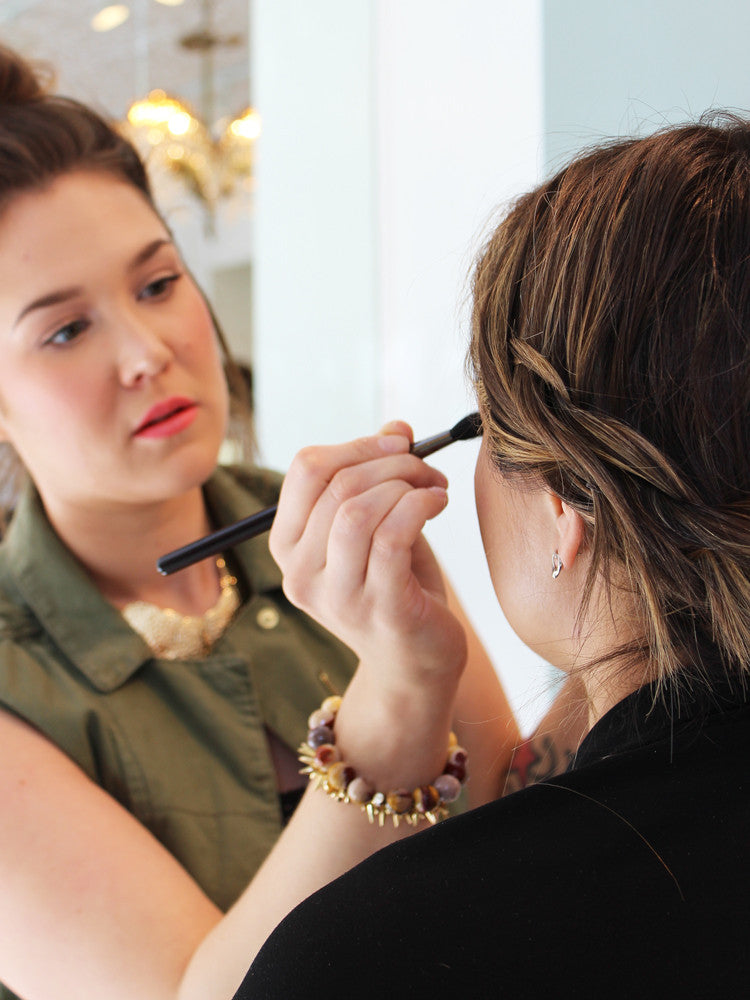 We invite you to indulge in a pampering experience with a member of our talented makeup team. LUX artists specialize in creating looks from everyday & natural to bold red carpet glam. We also provide skin care advice to ensure the most confident 'you' shines through.
We tailor each appointment just for you to achieve your makeup goals. Choose from a variety of experience options:
$120 - Makeup Application (1 hour): Let us glam you up for an event, photoshoot or a personal pick-me-up, creating a look from start to finish. Our in-house published makeup artist has 6+ years experience in the industry. This is a full service makeup application and includes either luxury lashes, or cool eye gels (if lashes are not desired) complimentary with booking.
$200 - Makeup Application Lesson  (1.5 hours): Level up your skills with new techniques, master the products you already own and work with our artists to create a makeup look that's perfectly you. $50 - Add a Friend: Book a tandem lesson and share the experience at a reduced rate.
$60 - Skin Care Experience (1 hr): Build and apply a tailored skin care routine with one of our experts to address your concerns and optimize results.
For more details about each service, click HERE.
50% of the fee is taken as payment to secure your spot. The balance of the fee is due at time of appointment. If you are interested in booking a time that is not available online, give us a call at 780-451-1423 and we will do our best to book a time that works for you.