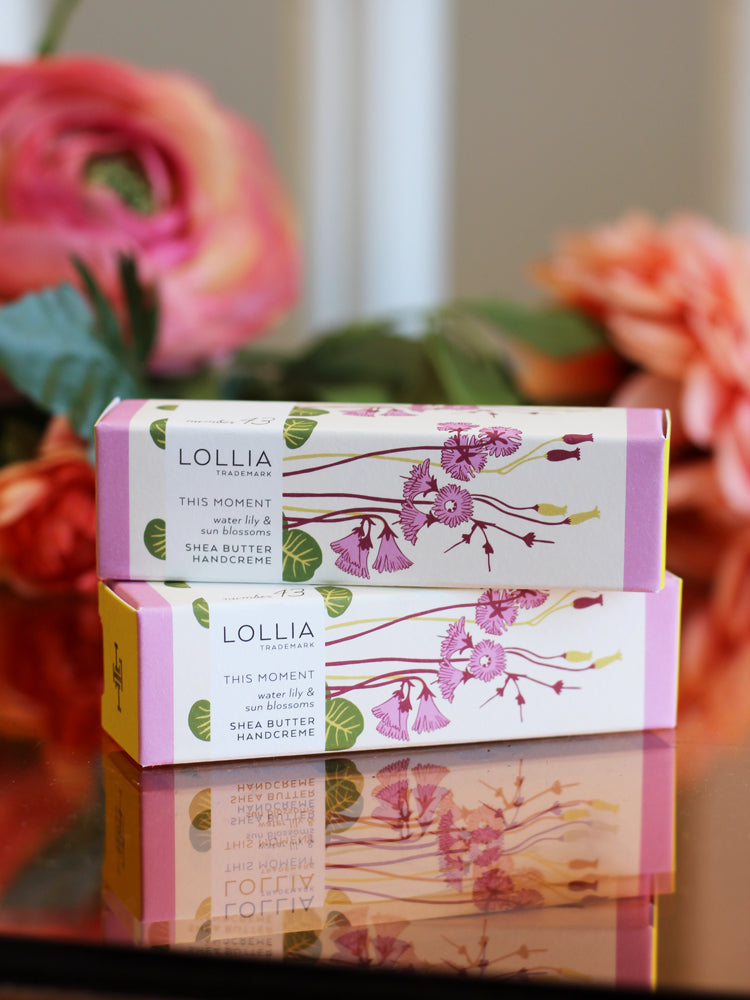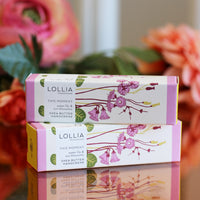 What it is: Silky smooth skin is at your fingertips with brightly scented hand formulas from the ever enchanting Lollia in an adorable mini travel size!
How it works: Coco and shea butters melt into skin for long lasting hydration. Natural oils hold fragrance throughout the day.
Why you like: Beyond the beauty of their scents, these mini creams are wrapped in Pinterest-worthy packaging that catch instant attention when they emerge from the purse.
-
Believe: Delicate rose water, red apple and bergamot, finsihed with plum and cedarwood.
Relax: Rich exoctic blend of lavender, honey, orchid with undertones of amber and vanilla.
Wish: Comforting vanilla bean and rice flower frosted with sugared pastille.
In Love: Classic petals: apple blossom, jasmine and rose.
Calm: Serene hyacinth, vetiver and iris cooled by citrus and floral water.
At Last: Soft, captivating rice flower, southern magnolia and mimosa.