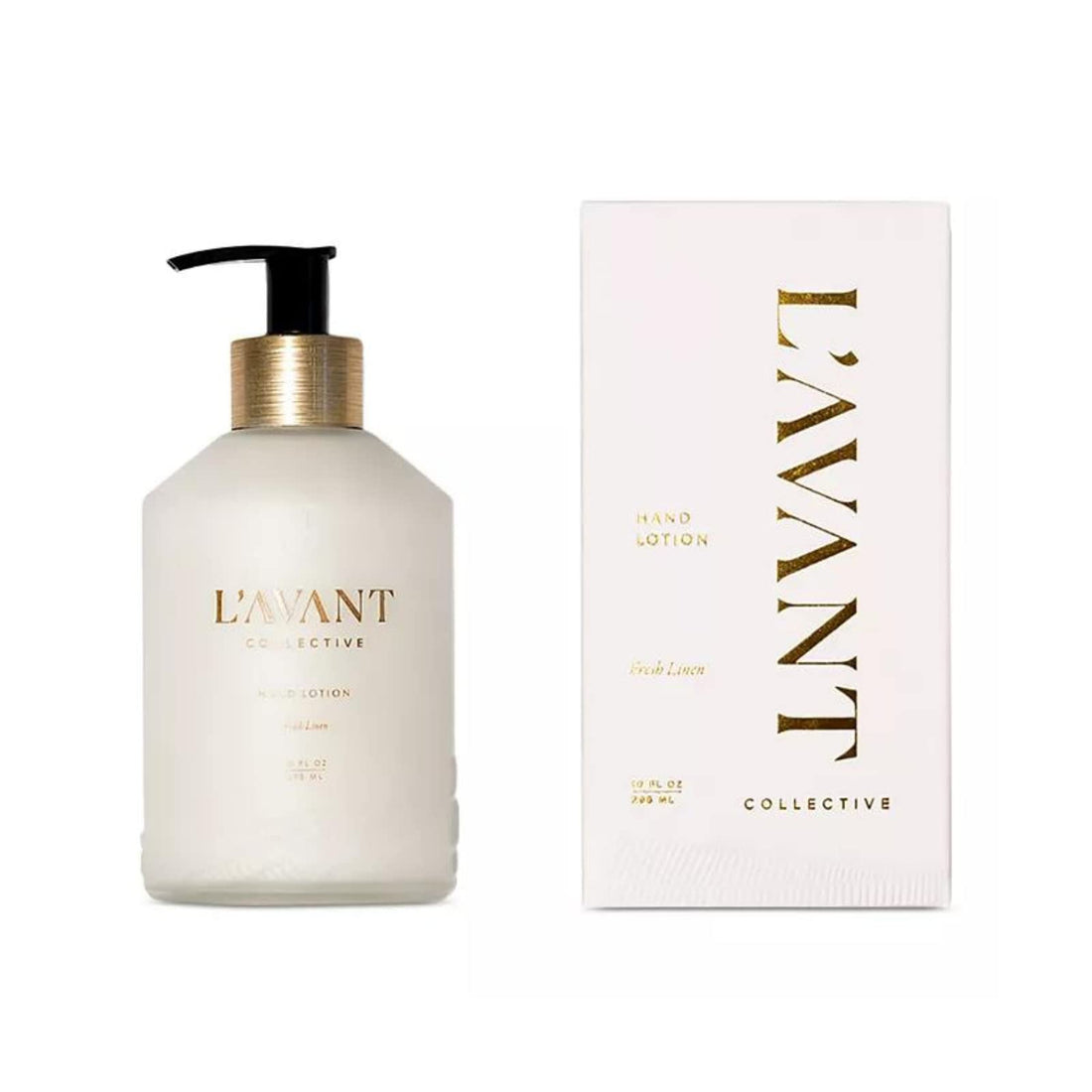 L'AVANT Collective Luxury Hand Lotion
Luxurious and ultra hydrating, L'AVANT Hand Lotion is equal parts pampering and protection. Lightweight, non-greasy, and delicately scented, this lush moisturizing formula is like a spa treatment for your hands. It's packed with nourishing, revitalizing plant-based ingredients, within a beautifully crafted glass bottle dispenser.
L'AVANT Hand Lotion absorbs quickly, but we won't be surprised if you take your time massaging it in to savor the experience. A subtle touch of L'AVANT's signature Fresh Linen fragrance, balancing hints of ylang ylang with soothing notes of lavender and geranium, complements the lotion's light velvety texture and harmonizes beautifully with this L'AVANT hand soap.