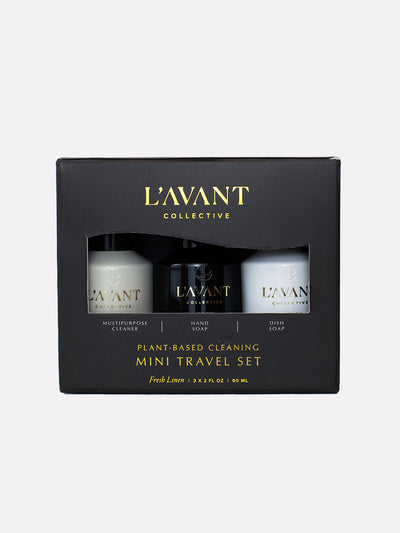 L'AVANT Collective Fresh Linen Mini Travel Set
The L'AVANT Mini Travel Set is the ideal companion for your next journey. Perfectly sized and crafted with multifaceted use, the two-ounce bottles make this pack an indispensable tool for cleanliness on the go. With a hand soap, dish soap and multipurpose cleaner included, this modern set ensures you have the flexibility to clean any space. Perfect for jetsetters and adventurers alike. So be wild, but wash while you wander!
This mini set is also the perfect trial size to experience our premium quality and scents before investing in the larger sizes.