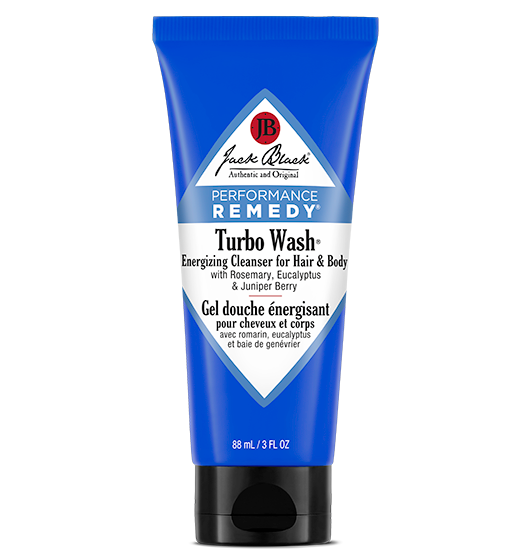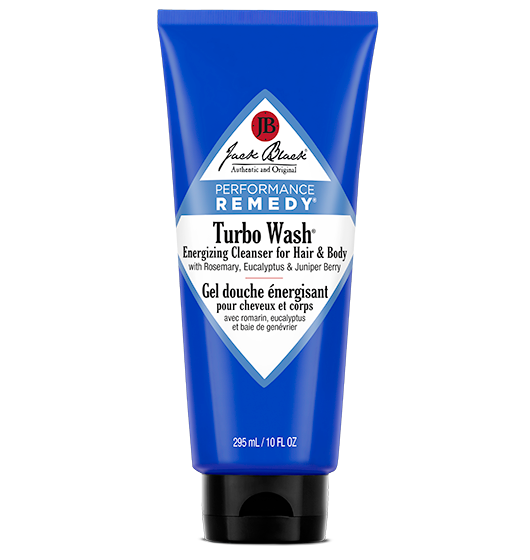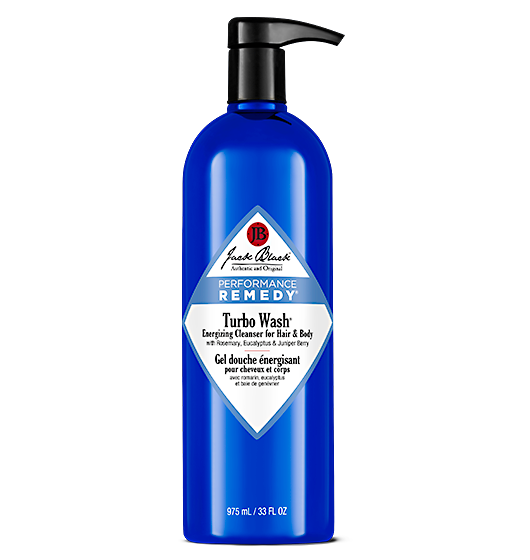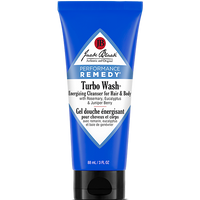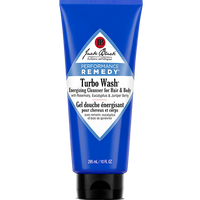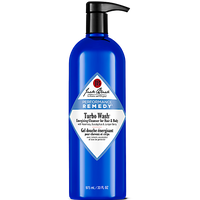 DESCRIPTION
This dual-purpose, sulfate-free body and hair cleanser washes away dirt and sweat without over drying, leaving the entire body feeling revitalized for peak performance. Rosemary and Eucalyptus offer a cool, refreshing aroma to energize the senses while the soothing properties of Juniper Berry and Arnica help relax overworked and tired muscles. A blend of sulfate-free cleansing agents effectively cleanse the skin and hair without the stripping of essential moisture. Jack black, superior skin care and shaving products for men. **974ml size available for CURB SIDE PICKUP AND LOCAL PORCH DROP OFF ONLY!**
WHAT'S IN IT
Rosemary Extract: 
Helps calm the skin and fight bacteria on the skin's surface.
Eucalyptus:
 Aids breathing, decongests, and invigorates.
Juniper Berry:
 Aromatic herb known for anti-inflammatory properties.
Arnica Extract: 
Helps minimize bruising, pain, and swelling.
Cocamidopropyl Betaine:
 Coconut-derived surfactant that provide gentle, effective, sulfate-free cleansing and leaves skin and hair soft and hydrated.
Shea Butter: 
Contains essential fatty acids to hydrate and moisturize dry skin and hair
HOW & WHEN TO USE IT?
Use prior to exercise in a warm shower to loosen muscles, open airways and help awaken the senses. Use after exercise to deep clean, refresh and soothe tired muscles. Use any time to invigorate, effectively cleanse and jump-start the body.