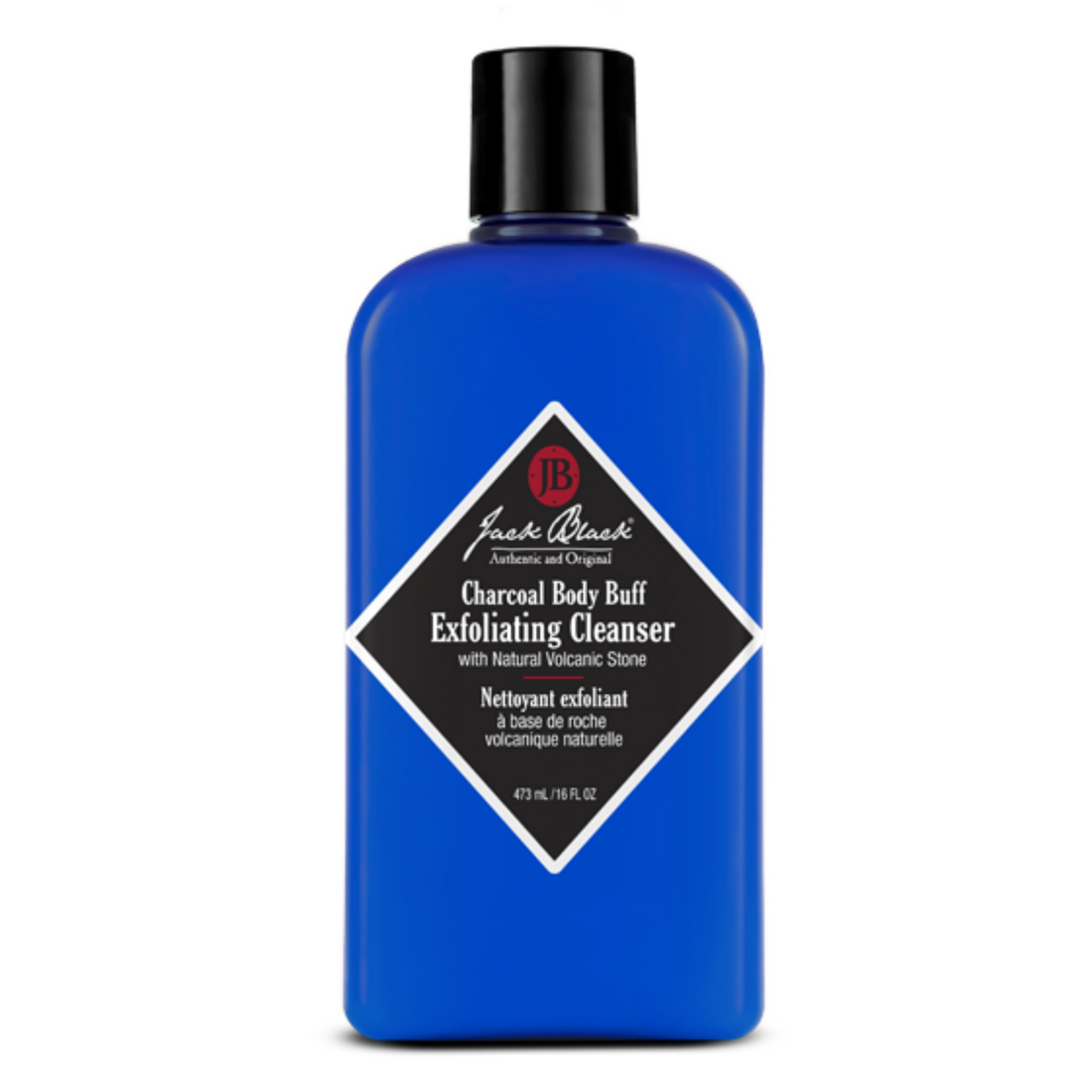 Jack Black Charcoal Body Buff
This 2-in-1 body cleanser and exfoliator features Charcoal to absorb odor and dirt from the skin, leaving it feeling healthier and refreshed.

Natural Volcanic Stone scrubs away dead skin cells while a blend of Sea Algae, Aloe, Baobab, and Shea combine to help nourish the skin. Notes of Marine Accord, Bamboo, and Big Sur Sea Salt complete this unique cleansing experience.