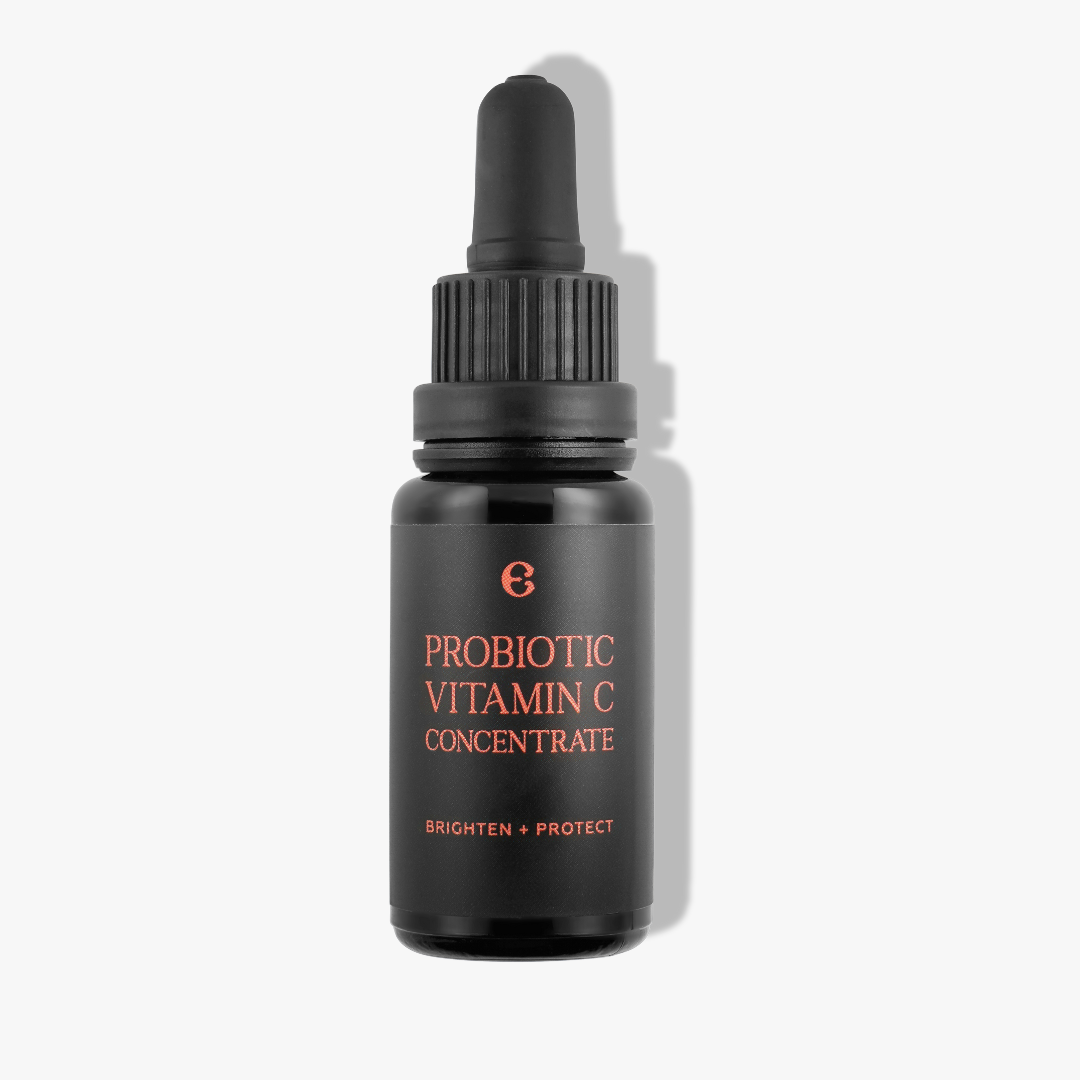 Étymologie Sustainable Beauty Probiotic Vitamin C Concentrate
15% Vitamin C ester (THD Ascorbate) and live probiotics uniquely work together to help restore skin barrier function, promote collagen production, provide antioxidant protection, and brighten the skin. A blend of fast-absorbing organic and wildcrafted plant oils rich in omega 3, 6 & 9 fatty acids moisturize and balance and efficiently deliver THD Ascorbate to the deeper layers of the skin.
Shake well to mix the live bacteria suspended in the formula. Apply 2-5 drops into palm of hand and sweep over clean face, neck and chest. Pat and press into skin until absorbed.
Unfortunately, this product cannot be requested to sample due to its stability.
I love being able to be proactive in taking care of my skin/preventing signs of aging which this serum is great for, and it makes my skin feel so soft and plump.