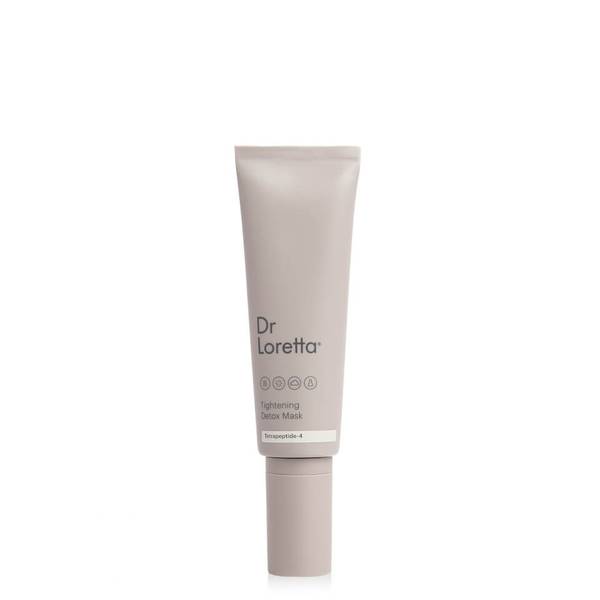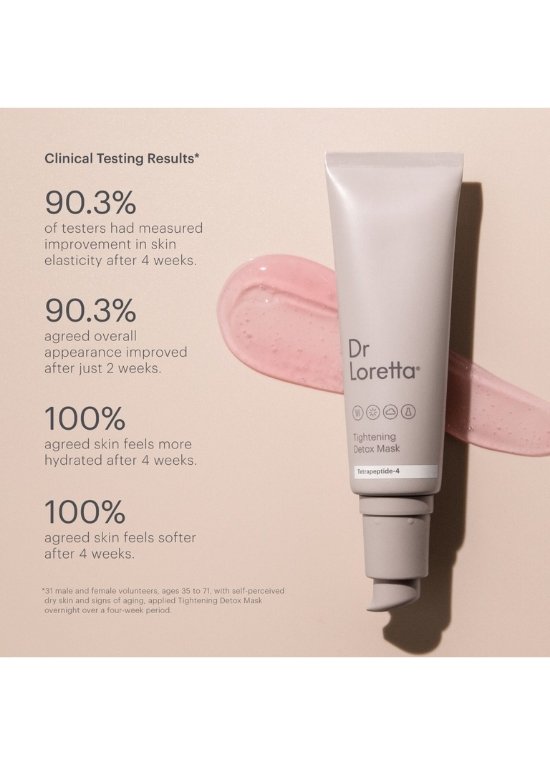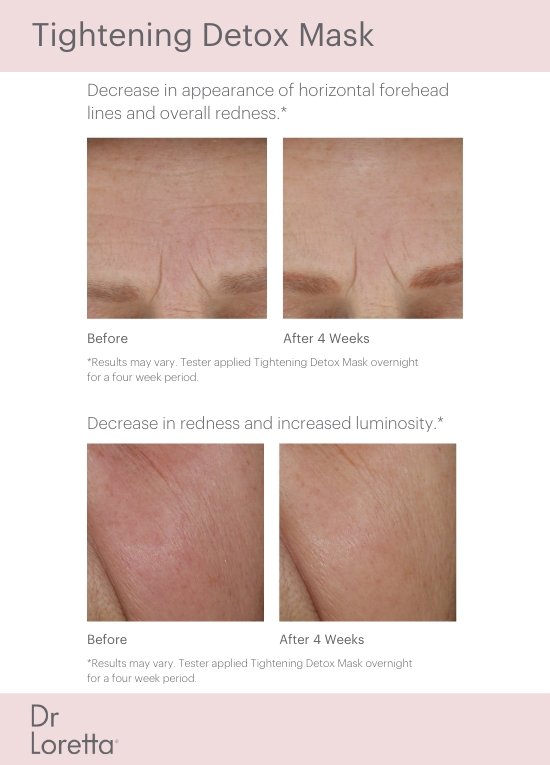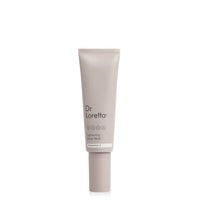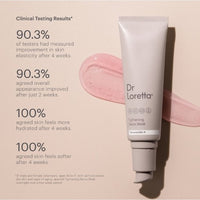 Dr. Loretta Tightening Detox Mask
Improve skin texture and elasticity while you snooze.
Dr. Loretta's Tightening Detox Mask works hard while you relax. This lovely pink-gel mask acts as a 20-minute skin refresh, airplane savior, or overnight tightening booster. Take advantage of your skin's need to repair while you sleep with advanced peptides designed to tighten and uplift your skin's appearance. Plus, seawater algin and yeast extract improve the appearance of fine lines, detoxify pores, and provide that moisture surge you love. Soothe your skin (and your stress!) with a delicious rose oil finish. Don't forget to take a deep breath.     
Clinical Testing Results*
90.3% agreed overall appearance improved after just 2 weeks.
90.3% of testers had measured improvement in skin elasticity after 4 weeks.
100% agreed skin feels more hydrated after 4 weeks.
100% agreed skin feels softer after 4 weeks.
*31 male and female volunteers, ages 35 to 71, with self-perceived dry skin and signs of aging skin, applied Tightening Detox Mask overnight over a four-week period.
Key Ingredients:
Tetrapeptide-4: Provides a tightened, uplifted skin contour while protecting from blue light damage.
Yeast Extract: Detoxifies the skin from all of those fussy particles you come into contact with — both inside and outside.
Strawberry Seed Extract: Boosts the skin's protective barrier to shield from environmental aggressors.
Directions: After cleansing, massage generous amount onto face (including 360 degrees around eyes), neck, chest and back of hands. Rinse off after 20 minutes or leave on overnight. Can also be left on in-flight. Use three to seven times per week, as needed.