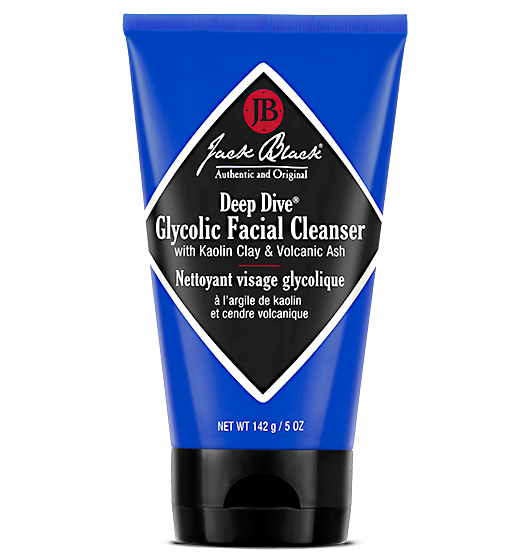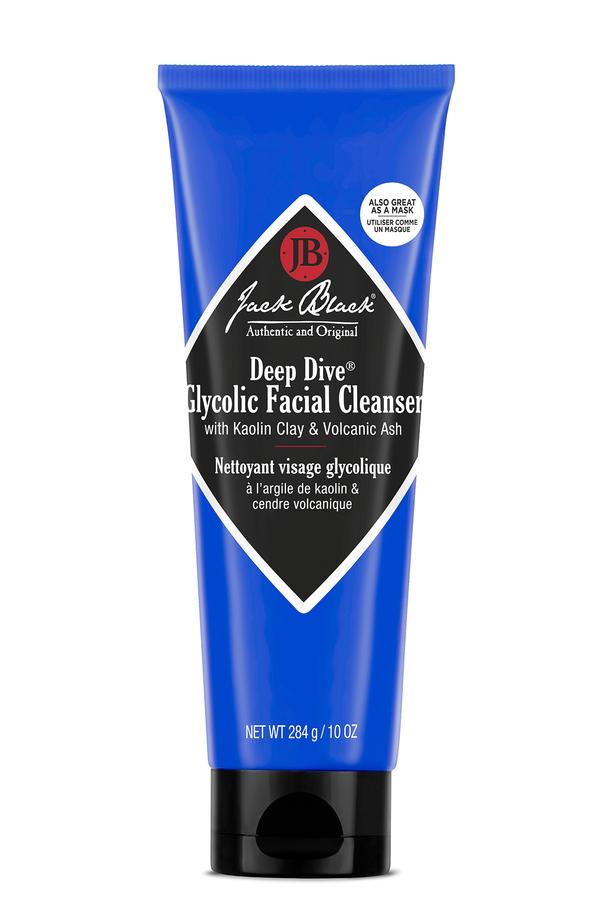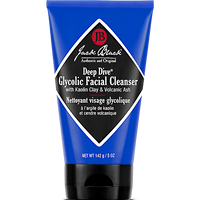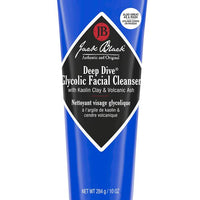 Jack Black Deep Dive Glycolic Facial Cleanser
DESCRIPTION
A multifunctional, clay-based cleanser that washes away dead skin cells, pore-clogging oil, and buildup, leaving skin fresher, smoother, firmer. For deep down cleaning, this 2-in-1 cleanser can also be used as a purifying mask when left to dry on skin. Recommended for normal, combination and oily skin. Safe for sensitive skin. Jack black, superior skin care and shaving products for men.
WHAT'S IN IT
Glycolic Acid: A highly effective chemical exfoliant removes dead skin cell buildup for noticeably softer, firmer, clearer skin. Also helps to prevent ingrown hairs.

Volcanic Ash: Packed with revitalizing antioxidants, the natural particles work as a gentle physical exfoliant to help smooth, and resurface the skin.

Kaolin Clay: A natural clay that draws out skin impurities, oil and dirt, plus helps control oiliness due to its natural absorption properties.
HOW & WHEN TO USE IT?
As a cleanser: Apply a small amount to wet hands, work into a creamy lather, and apply to slightly damp face using a circular motion. Immediately rinse.

As a mask: Apply a small amount to dry face and evenly apply using a circular motion, avoiding eye area and lips. Allow to dry approximately 5 minutes. Rinse.
I love this face wash, it's amazing! It doubles as a mask and works wonders on body acne. When I use this in my routine daily, my skin texture improves dramatically. I always go back to this cleanser.