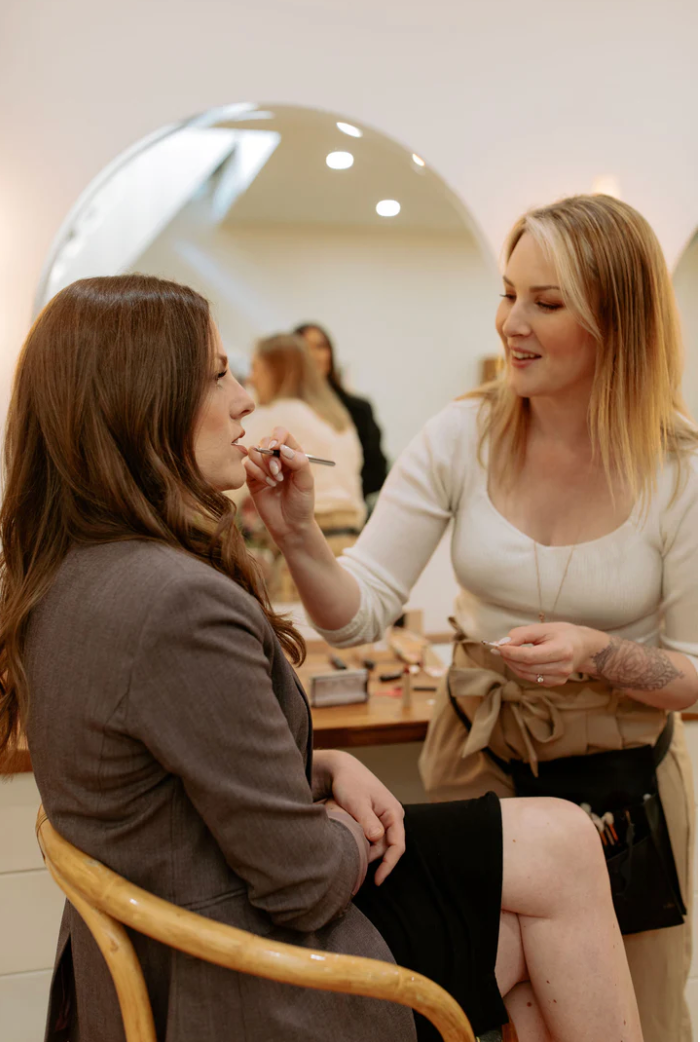 BYOMB (Bring Your Own Makeup Bag)
This customizable makeup class gives you the opportunity to get to know your own makeup bag while enjoying one on one instruction from a trained makeup artist and the opportunity to test products from our top selling brands! Perfect your daytime makeup look and bring it all the way to an evening sparkle while learning techniques to create confidence in your makeup routine. 
BYOMB is a fun alternative to our regular makeup one-on-ones, and was created and is instructed by Kassandra Bosworth, a published makeup artist who has worked within the Edmonton area for 6 years focusing on wedding and everyday makeup styling. 
BYOMB is recommended for parties of 2-5, add-on services are available upon request. Please contact marketing@luxbeauty.com for more information.