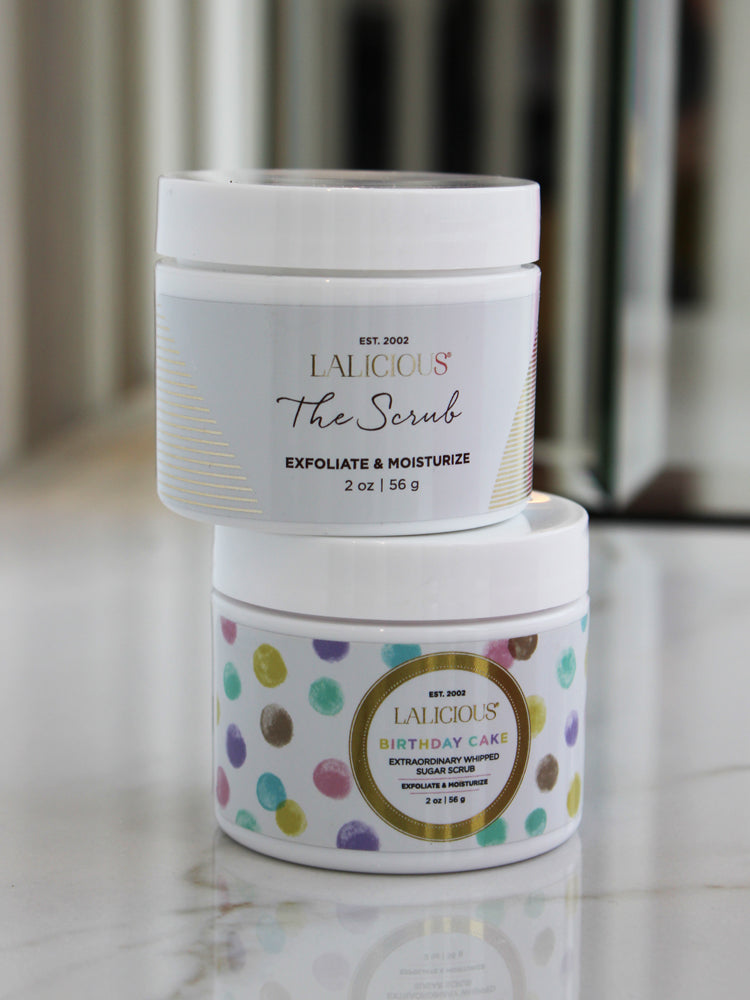 Lalicious Sugar Souffle Scrub Mini
What it is: The best-selling whipped sugar scrub in a travel-friendly mini tub that gives you soft skin wherever you go.
How it works: Finely ground sugar crystals are whipped with coconut and almond oils to moisturize the skin and gently exfolaite for a radiant glow.
Why you like: Not sure what scent you want? Grab a mini and find your fave!