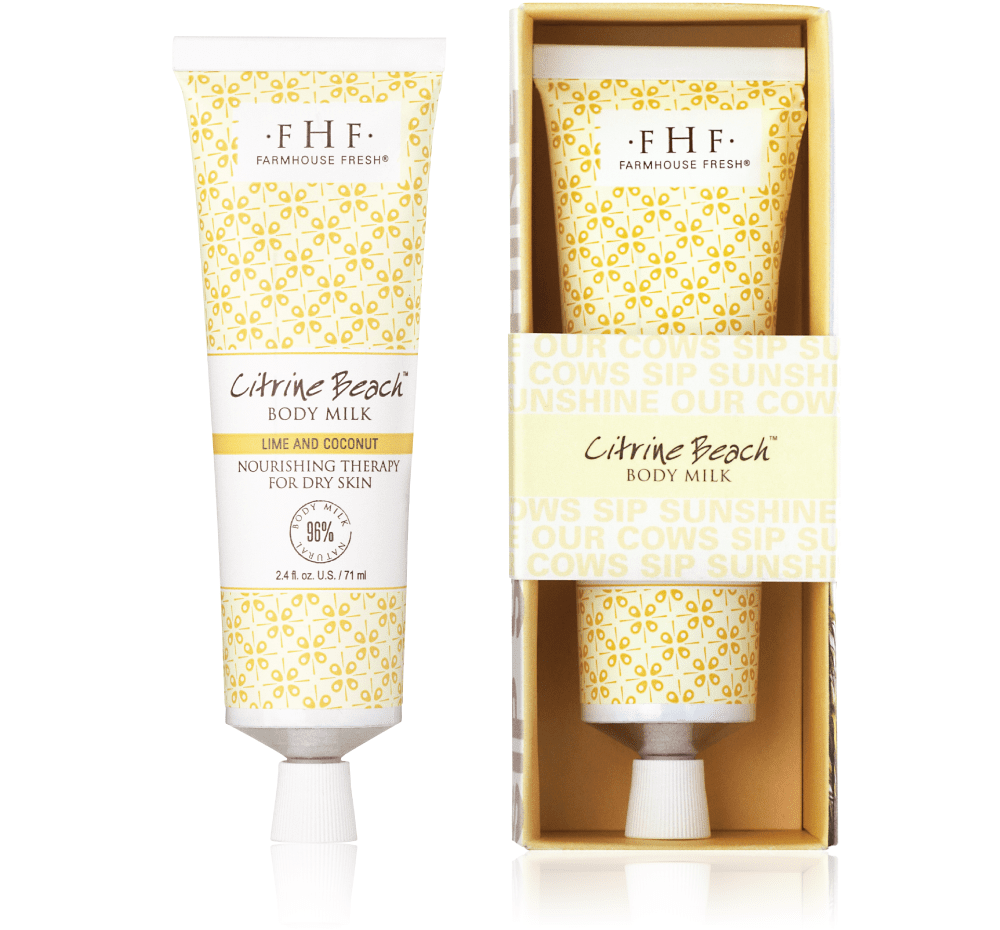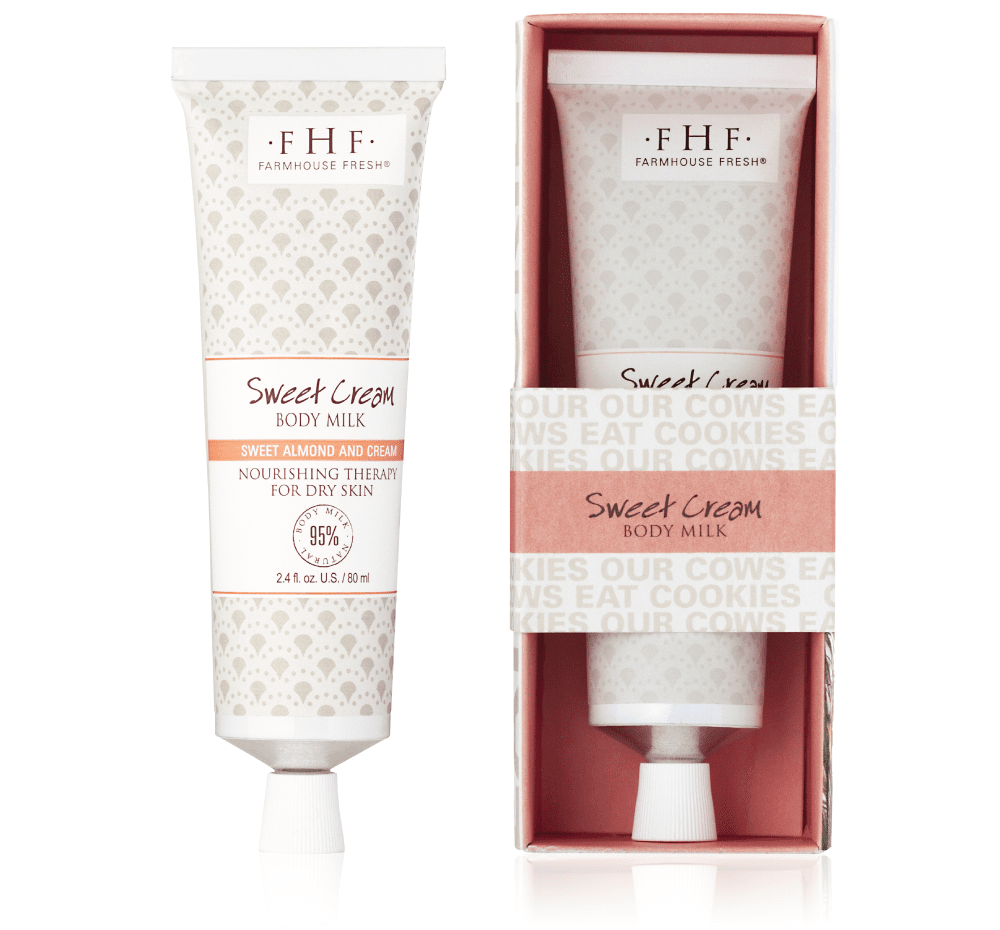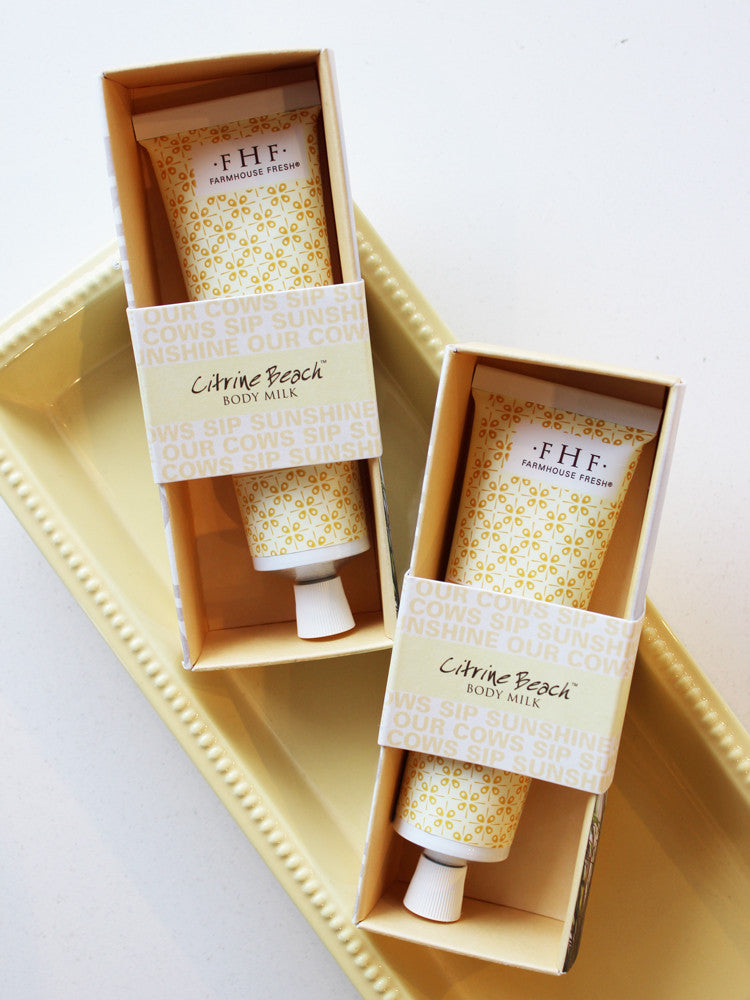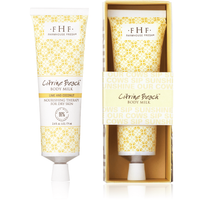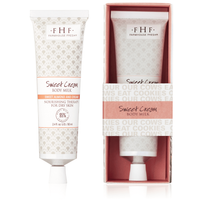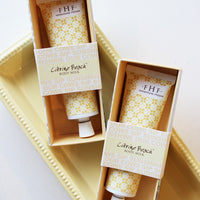 Farmhouse Fresh Milk Travel Lotion
What it is: Hydrating, decadent, skin-renewing body milk that exudes the delicious notes of coconut, line and rum!
How it works: Grapefruit extract antioxidants renew tired skin while potassium extracts smooths fine lines and wrinkles for summer-ready skin.
Why you like: Bright, beautiful and oh so sweet; this is sure to be a new fave!