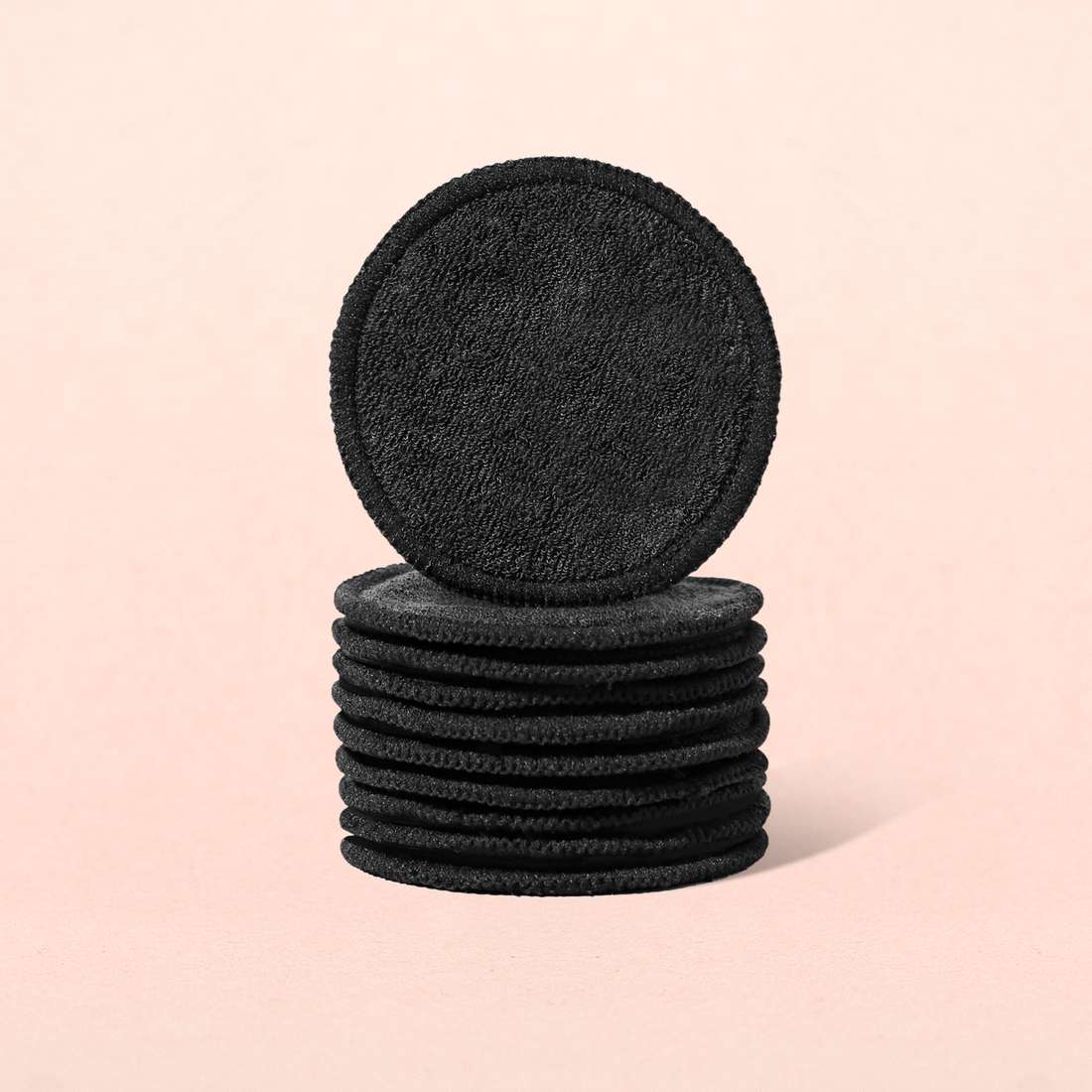 Midnight Paloma Reusable Bamboo Cotton Rounds
Using one cotton pad morning and night adds up to 730 per year! Our eco-friendly upgrade to the disposable cotton pad are made of softest bamboo. Use these machine washable rounds with our Cleansing Balm as a makeup remover or as a cleansing pad.

Why Reusable?
In an industry that relies so heavily on single use items, we are striving to curate easy replacements that make a difference. Your skin will feel good, and your conscious will too.
Includes: Plastic-free recyclable packaging, machine washable friendly bag & x10 Cotton Rounds

Perfect for Stubborn Eye Makeup: Soft texture that's perfect for sensitive eyes. Use with our Cleansing Balm to remove makeup easily around the under-eye area.