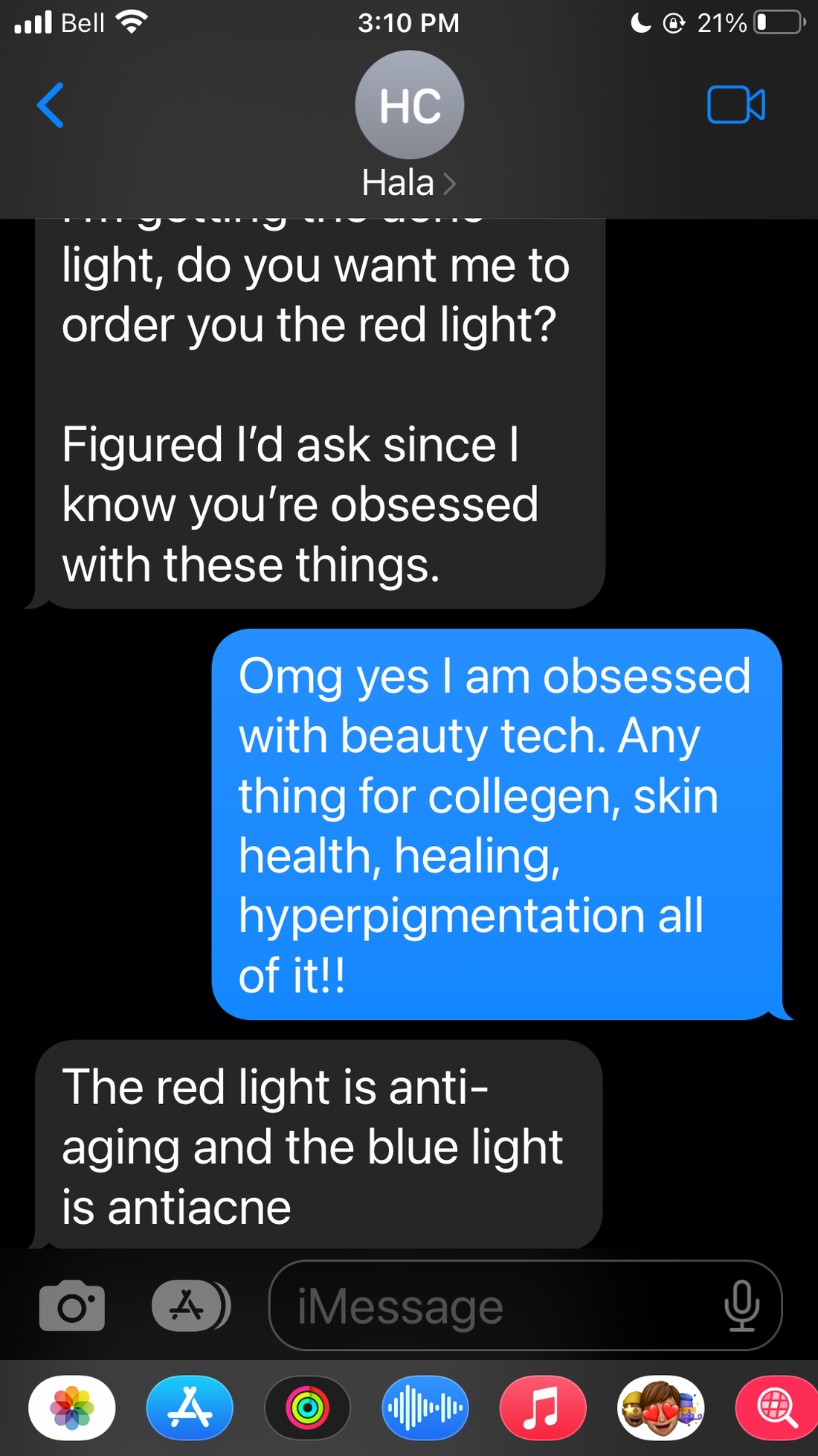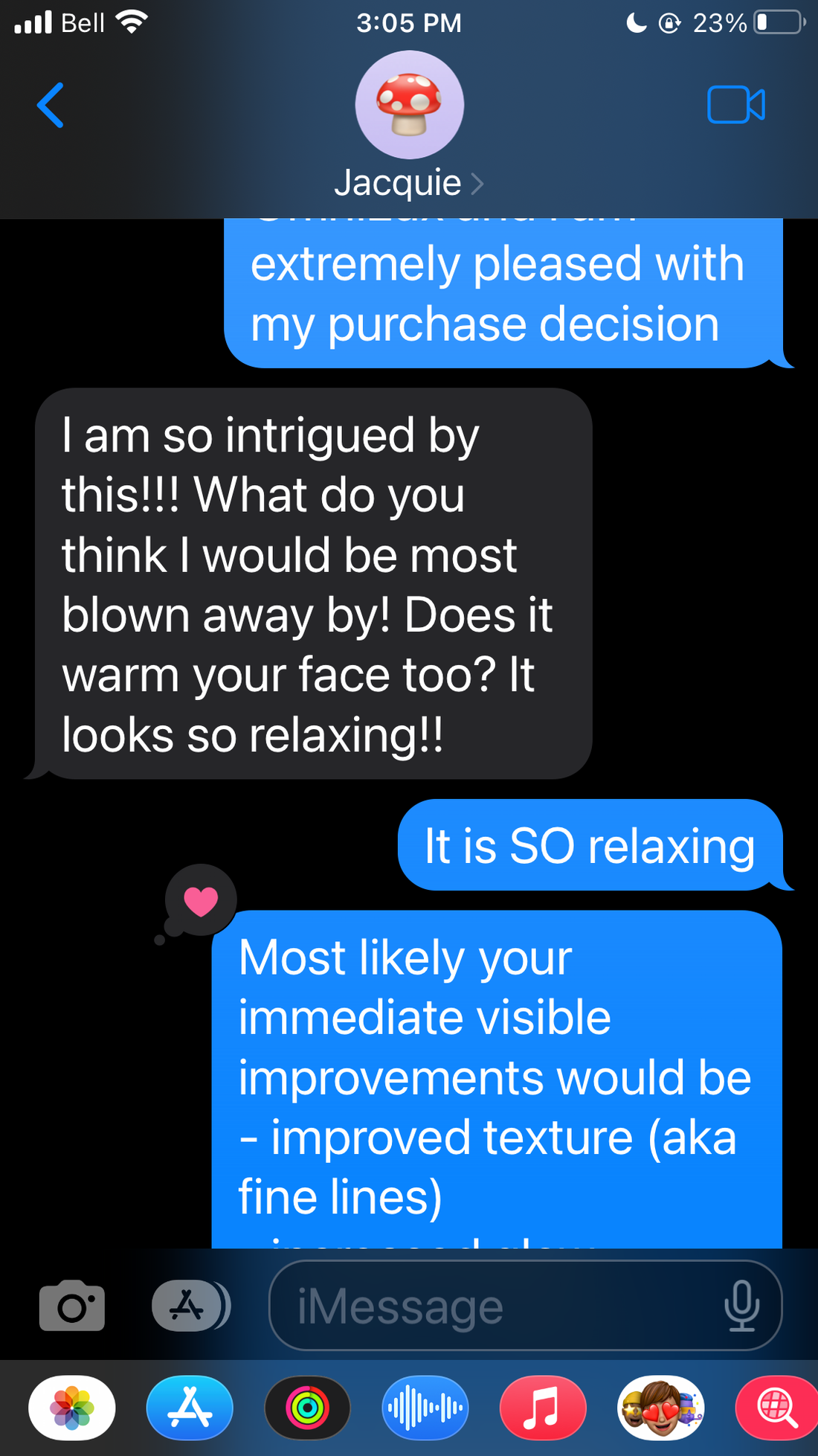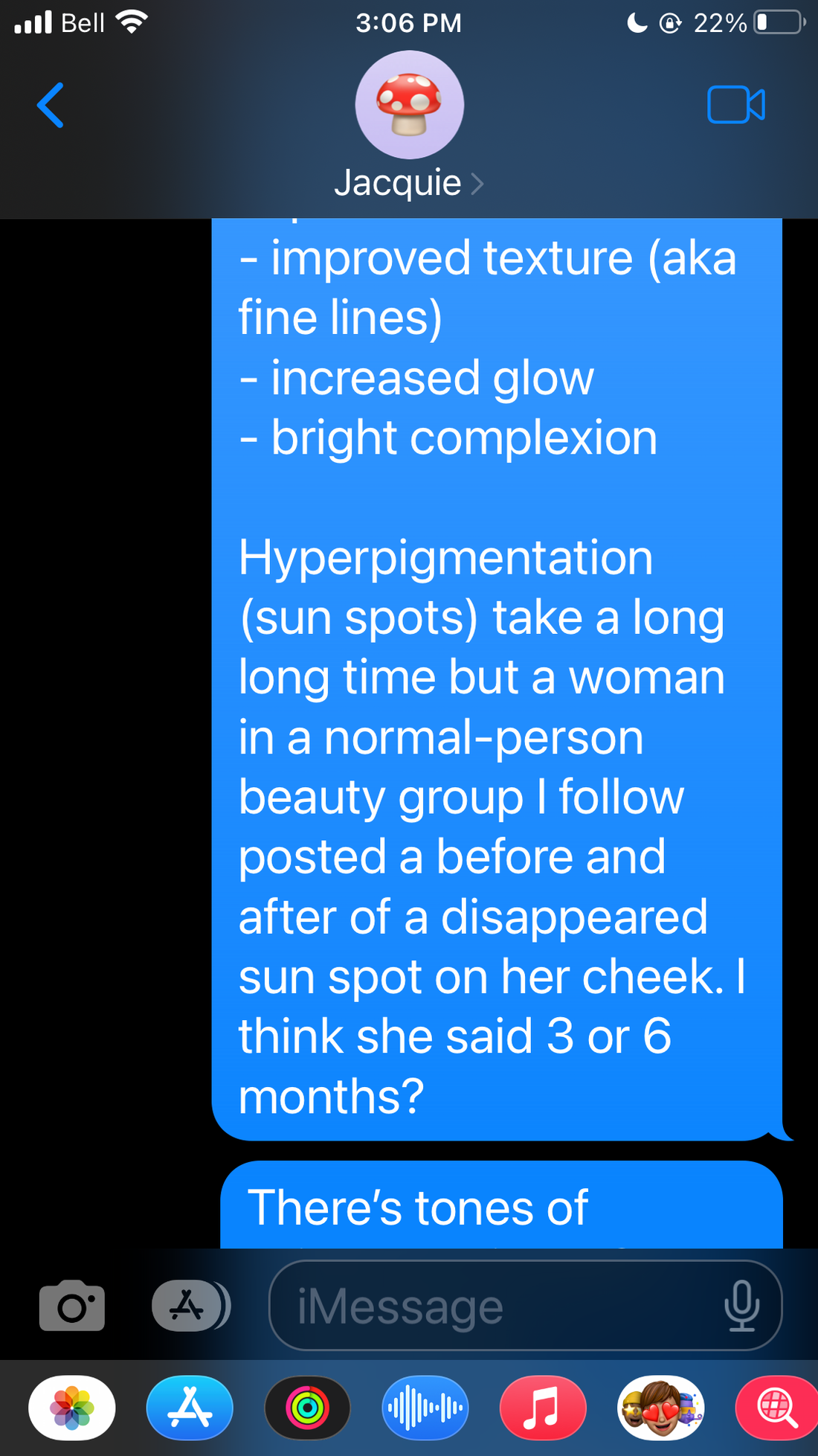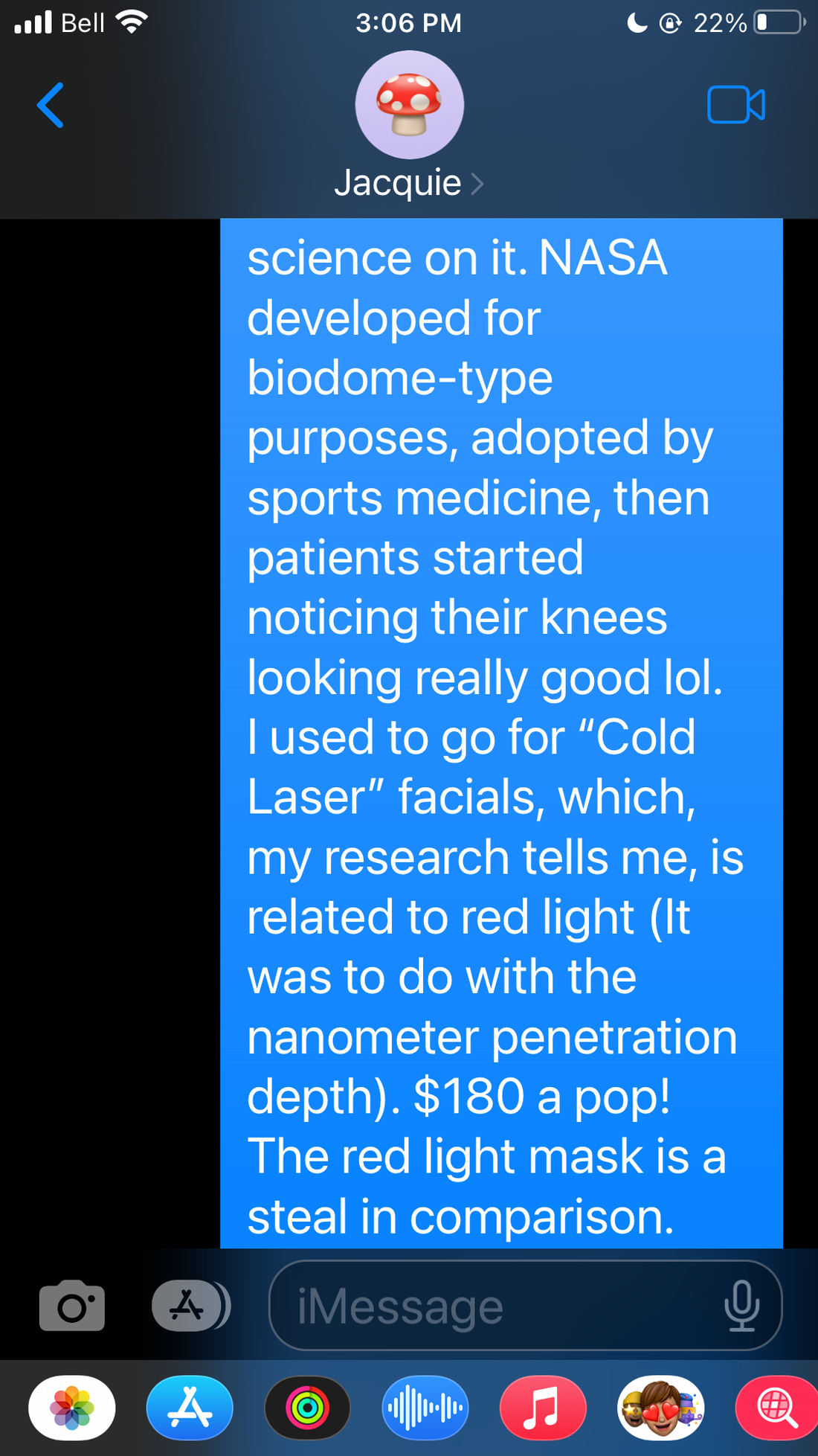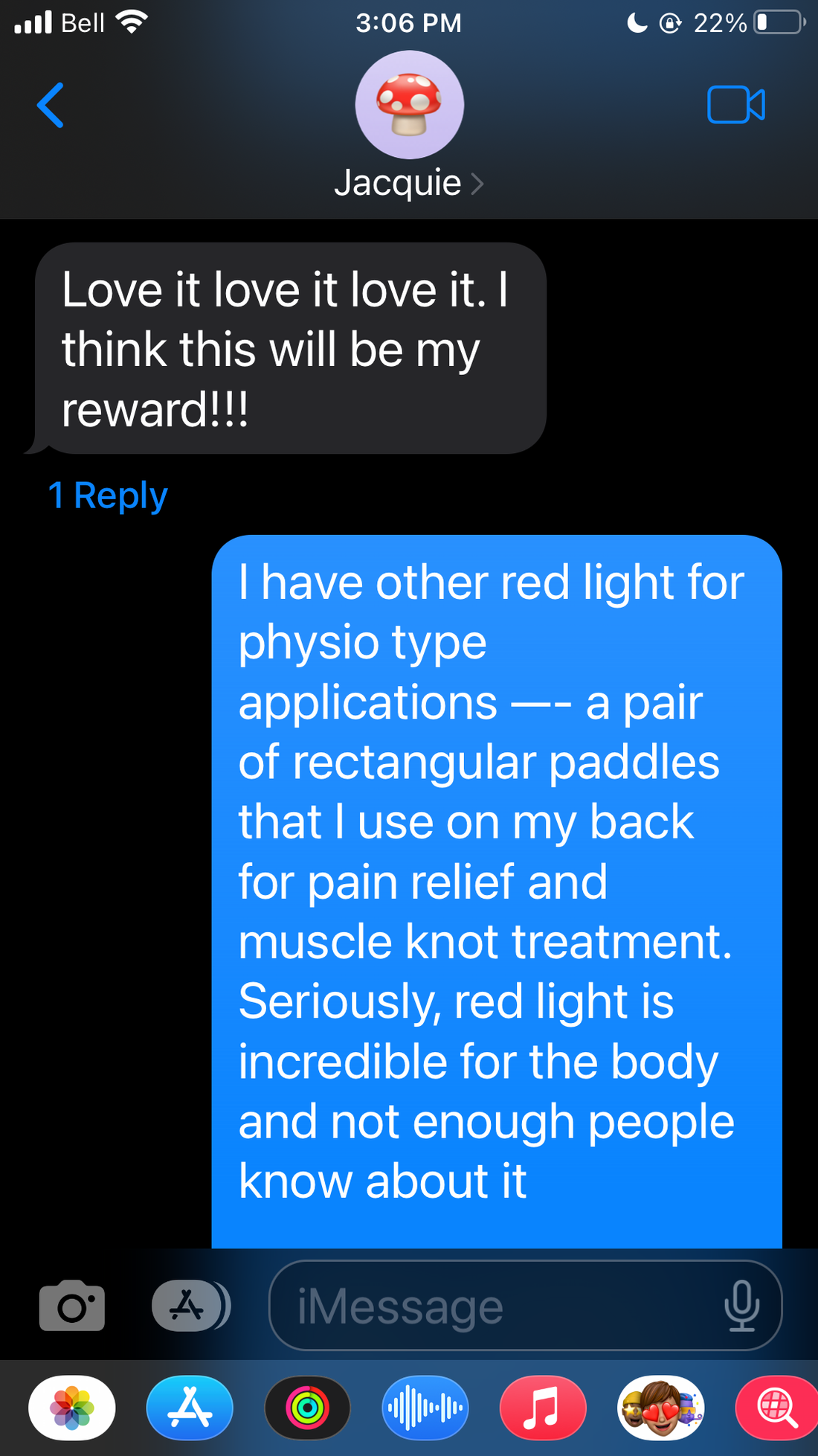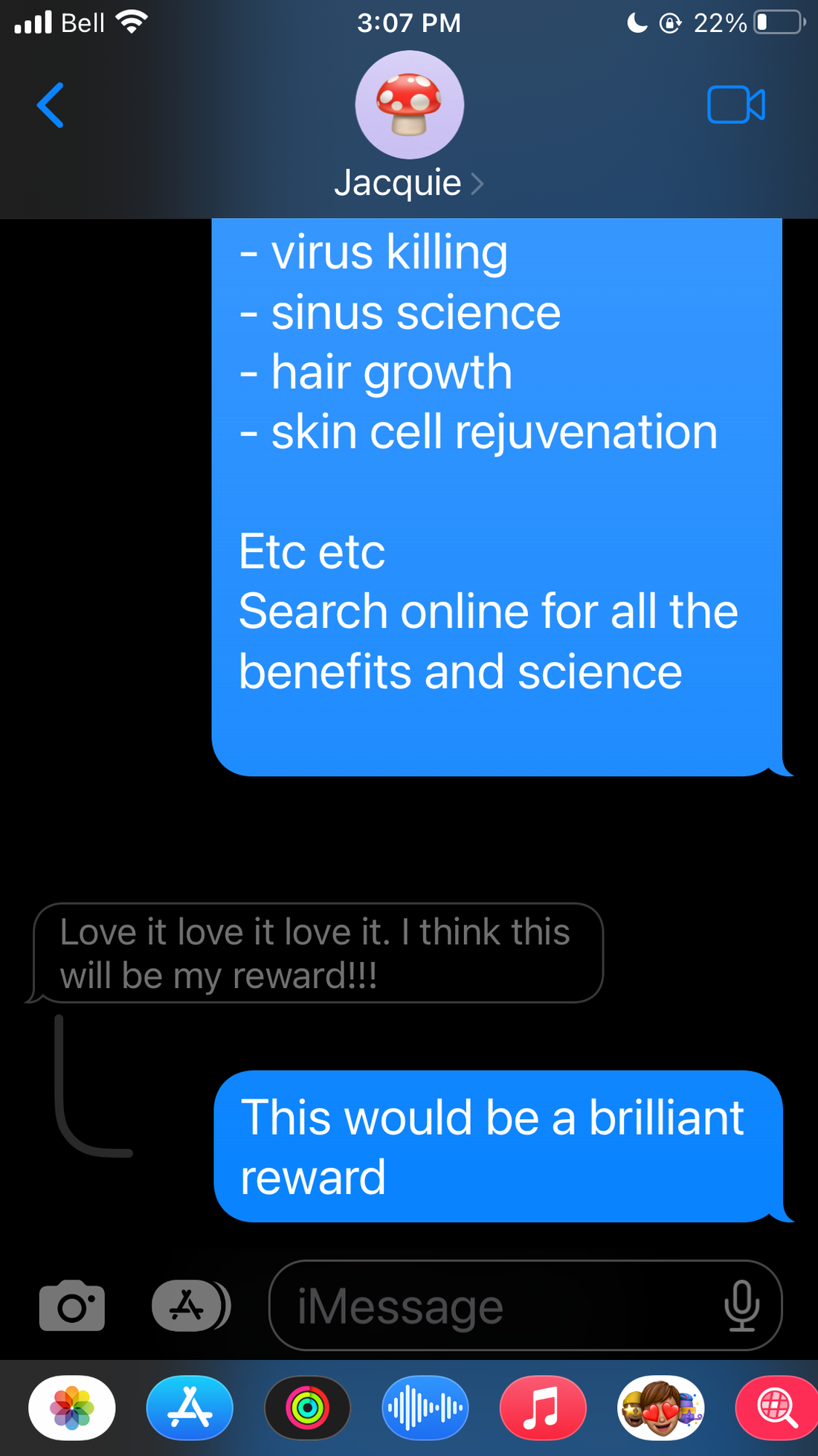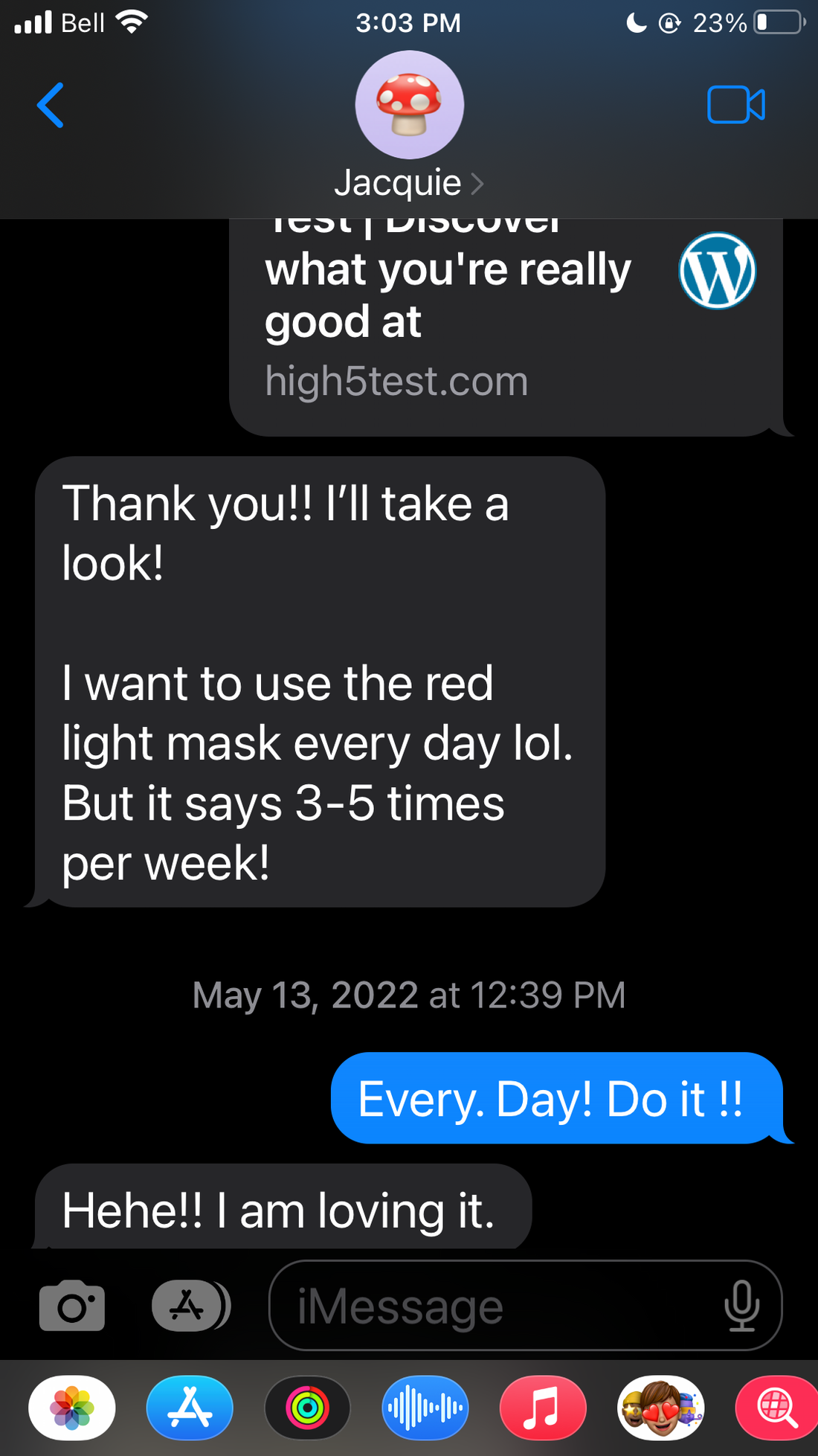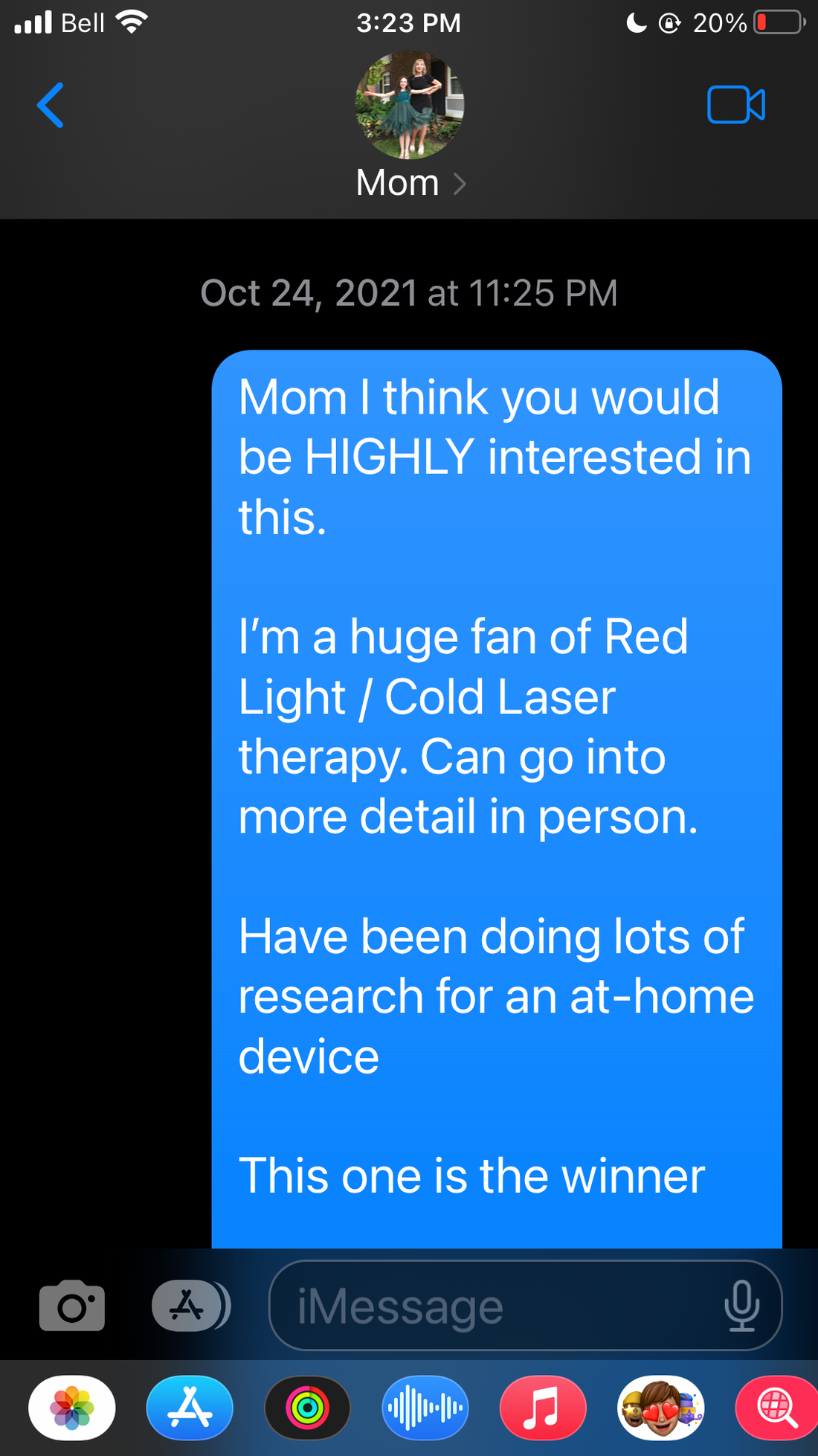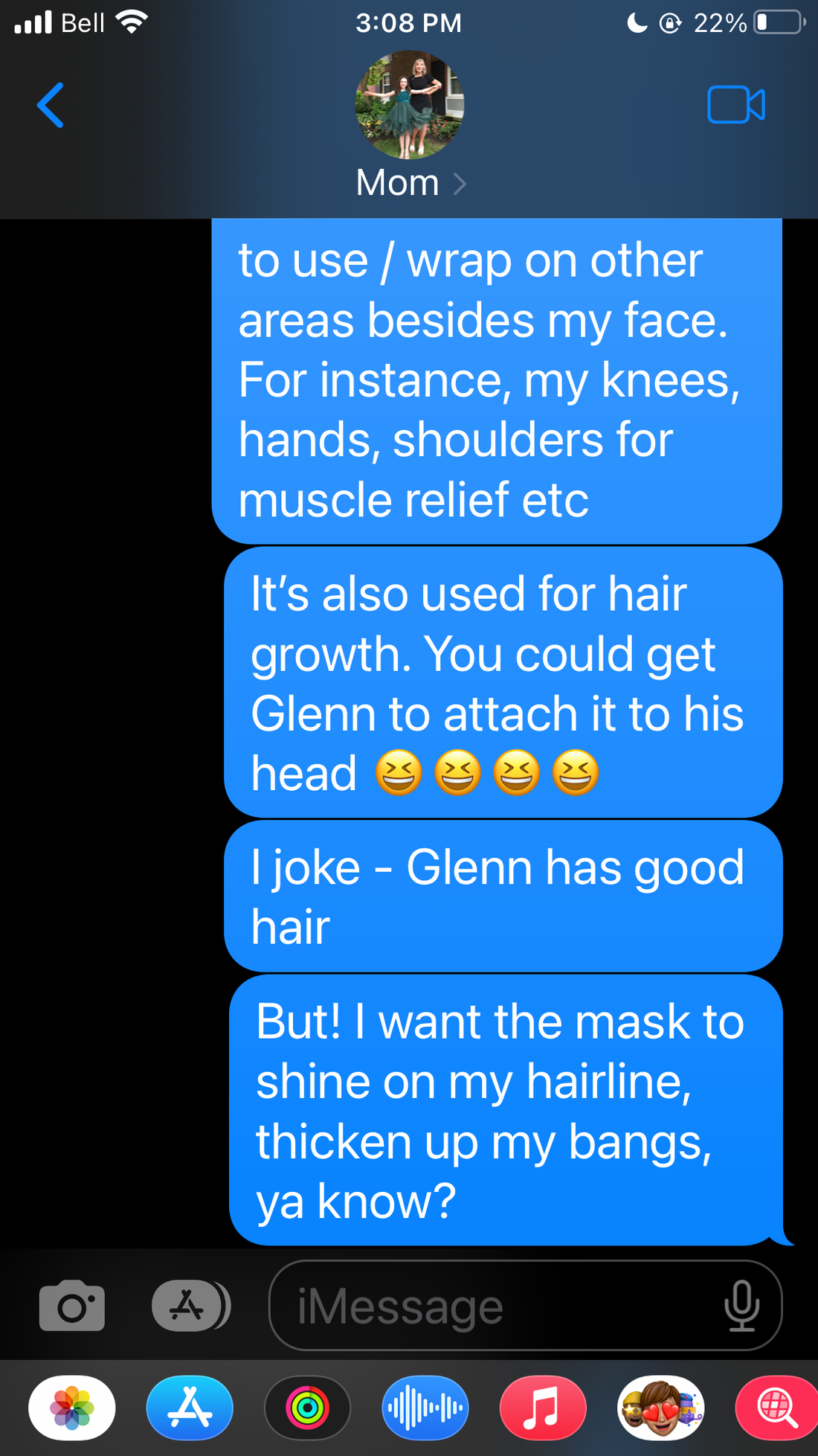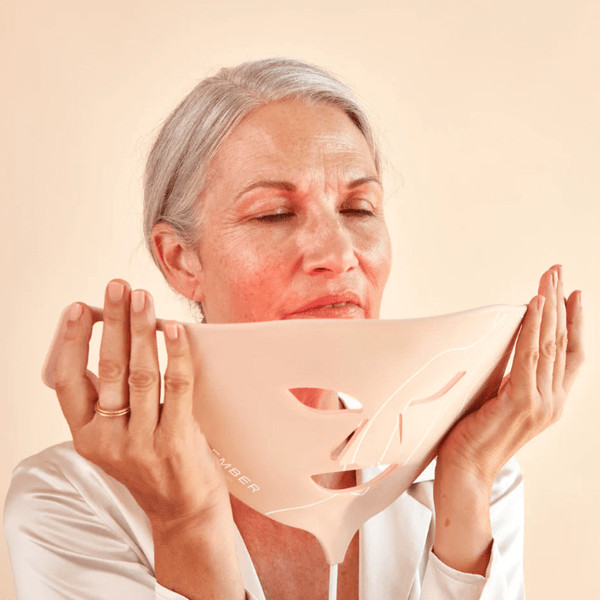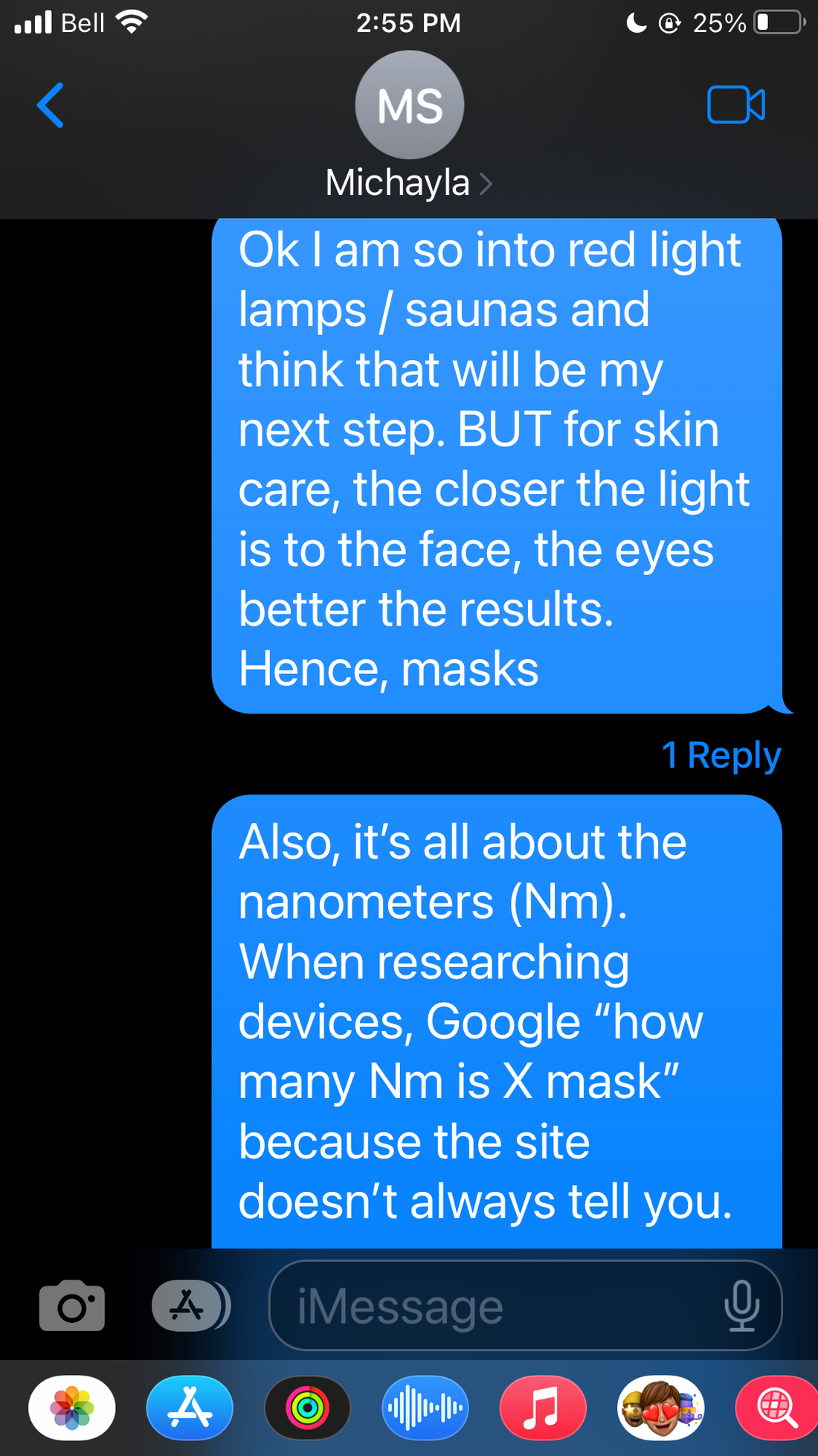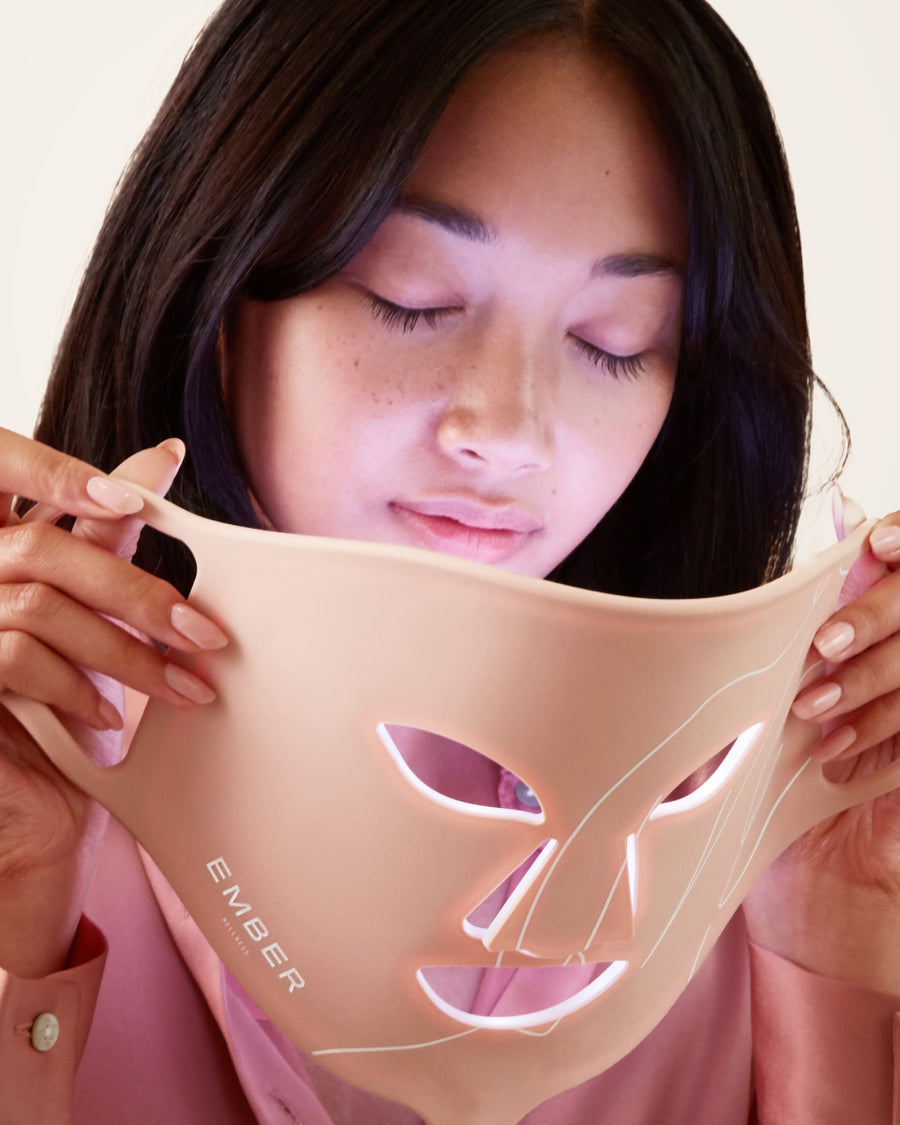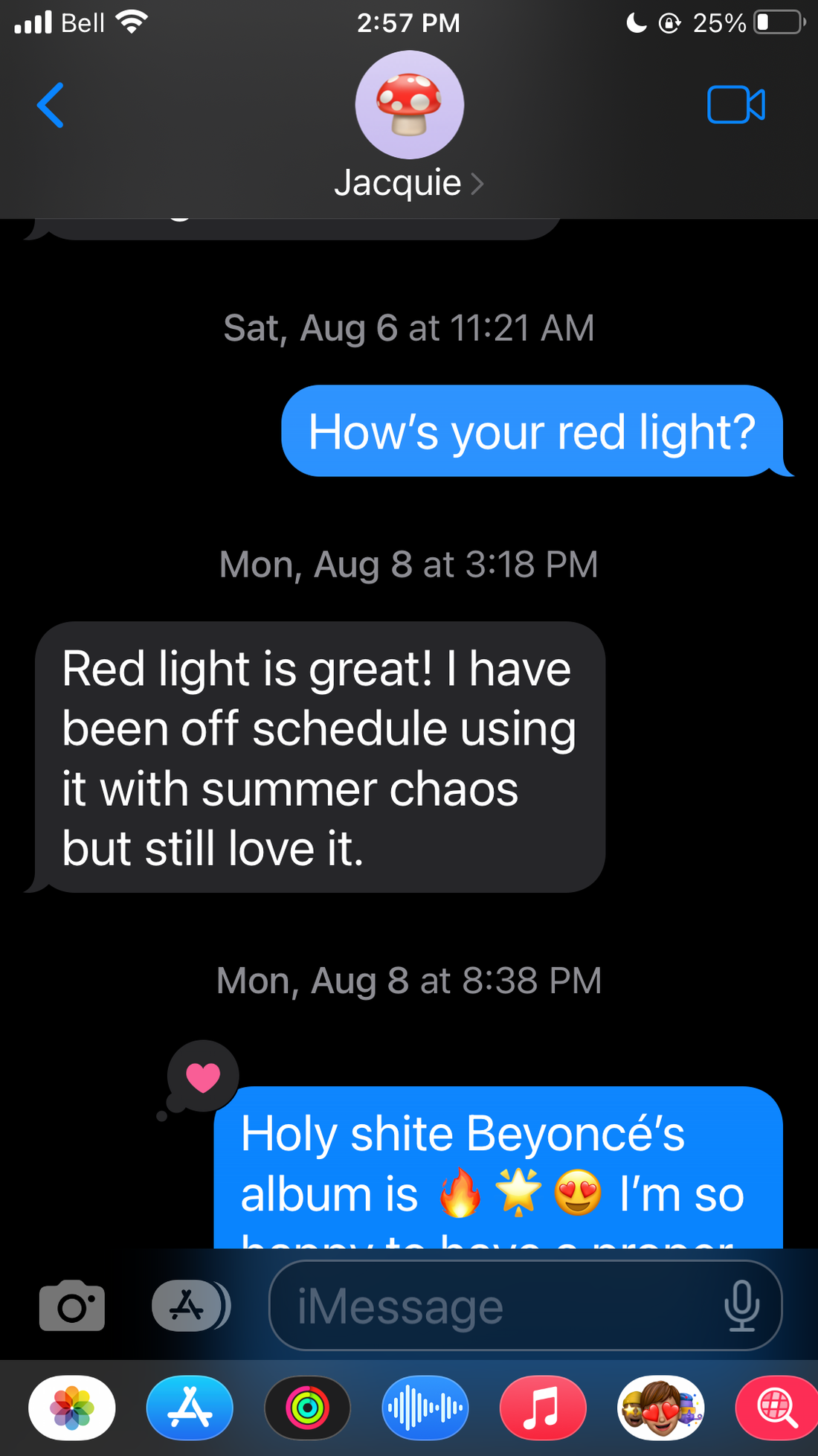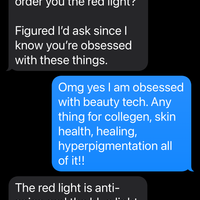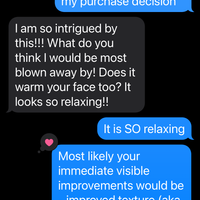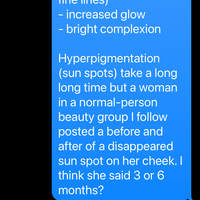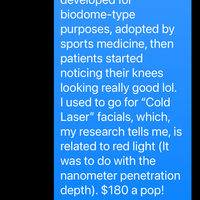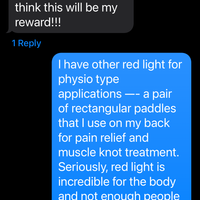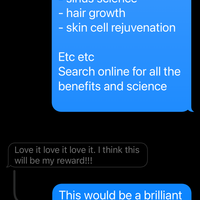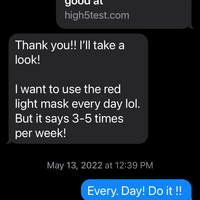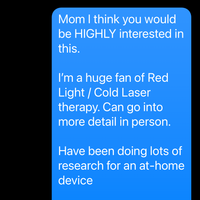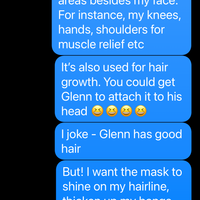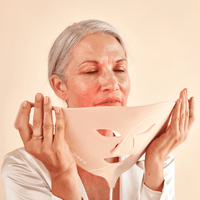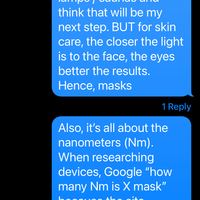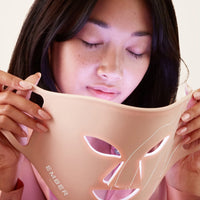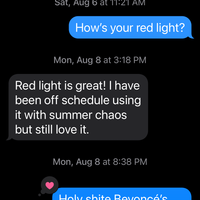 Ember Wellness Rejuvenating Light Therapy Mask
WE LOVE RED LIGHT THERAPY! Scroll through the images to see screenshots of the real-life text messages I have sent to friends and family long before LUX became a light therapy mask retailers - Jenn
EMBER WELLNESS brings you the power of red light therapy in the comfort of your own home.  Light therapy is beloved for its skin benefits such as collagen production, improved blood circulation, and reduction of inflammation.
Marrying the best of science and nature, the Ember Wellness light therapy mask offers professional results in the comfort of your home. Soft and flexible silicone design wraps comfortably around the face, it's so easy and comfortable to use. Its portable design suits any face shape, skin type, tone, and colour.
Red and near-infrared light has been clinically proven to reach the deepest layers of the dermis and muscle tissues, encouraging cellular renewal with no downtime. 
The Ember mask is unique in that you can select one of three treatment modes: Skin Rejuvenation, Acne Control or Mood Boost. Other brands make you buy a different mask for each. 
The Ember Wellness Light Therapy Mask is created with a combination of red, blue, and near-infrared LEDs. The red LEDs emit light in the range of 630 to 660 nanometers (nm), the blue LEDs emit light in the range of 415 to 460 nm, and the near-infrared LEDs emit light in the range of 810 to 850 nm. 
Use as often as you'd like to bathe yourself in warm, nourishing light rays for a relaxing 10-minute session. The result?  Nourished, healthy skin that glows.
LED light therapy is suitable for all skin types. The mask should not be  by anyone with an allergy to silicone.
Contains: One portable, rechargeable light therapy mask with the controller, 1 USB charger, 1 set of goggles, 1 travel pouch
* For my fellow beauty nerds, please enjoy the following deep dive:
Red light therapy, also known as low-level light therapy (LLLT) or photobiomodulation therapy, has a history that dates back several decades. The discovery of its beneficial effects can be traced to different scientific developments and observations.
1. Discovery and Early Use:
NASA Research: In the late 1980s and early 1990s, NASA conducted studies to find ways to promote plant growth in space. During these experiments, scientists discovered that red LED light had a positive effect on plant growth and photosynthesis. This led to further investigations into the effects of red light on human cells and tissues.
Medical Applications: The early applications of red light therapy focused primarily on wound healing and tissue regeneration. It was observed that red light at certain wavelengths could enhance cellular metabolism and promote healing in damaged tissues. Medical professionals began using red light therapy for treating wounds, ulcers, and various musculoskeletal conditions.
2. Expansion into Cosmetic and Skincare Applications:
Collagen Stimulation: Researchers observed that red light at specific wavelengths could stimulate the production of collagen, a key protein responsible for skin elasticity and firmness. This discovery led to the exploration of red light therapy for anti-aging and skin rejuvenation purposes.
Acne Treatment: Studies indicated that blue and red light could effectively target and destroy bacteria that contribute to acne. This led to the development of devices that combined blue and red light, providing an effective non-invasive treatment for acne.
Cosmetic Devices: As the benefits of red light therapy became more recognized, companies started developing light therapy devices for cosmetic and skincare purposes. These devices, such as light therapy masks and handheld devices, began to be marketed for at-home use, allowing individuals to incorporate red light therapy into their skincare routines.
Over time, red light therapy has gained popularity in the cosmetic and skincare industry due to its non-invasive nature, minimal side effects, and potential benefits in improving skin health and appearance. It is often used as a complementary treatment alongside other skincare practices, such as topical creams and serums.
It's worth noting that while red light therapy has shown promising results in various studies and clinical settings, individual responses may vary.