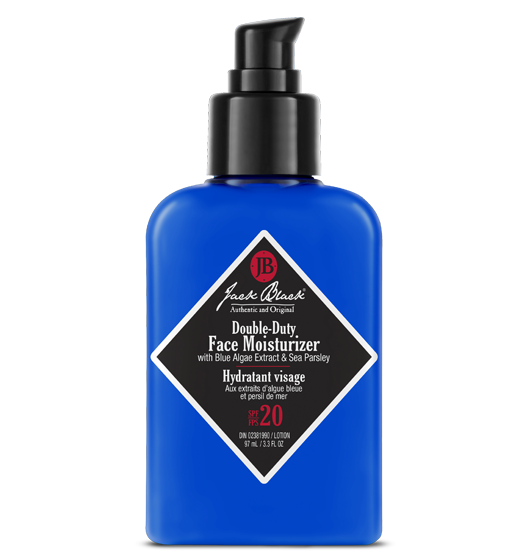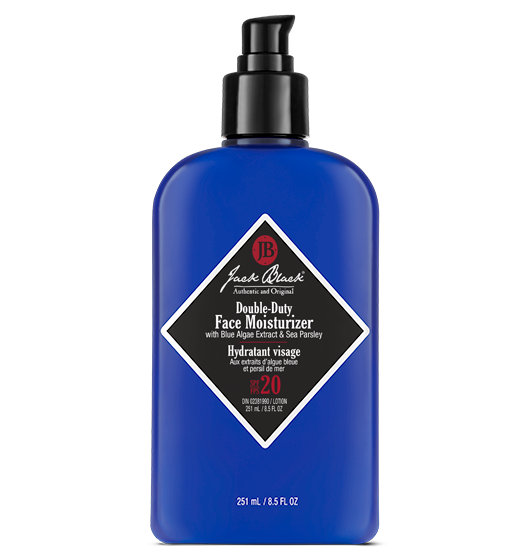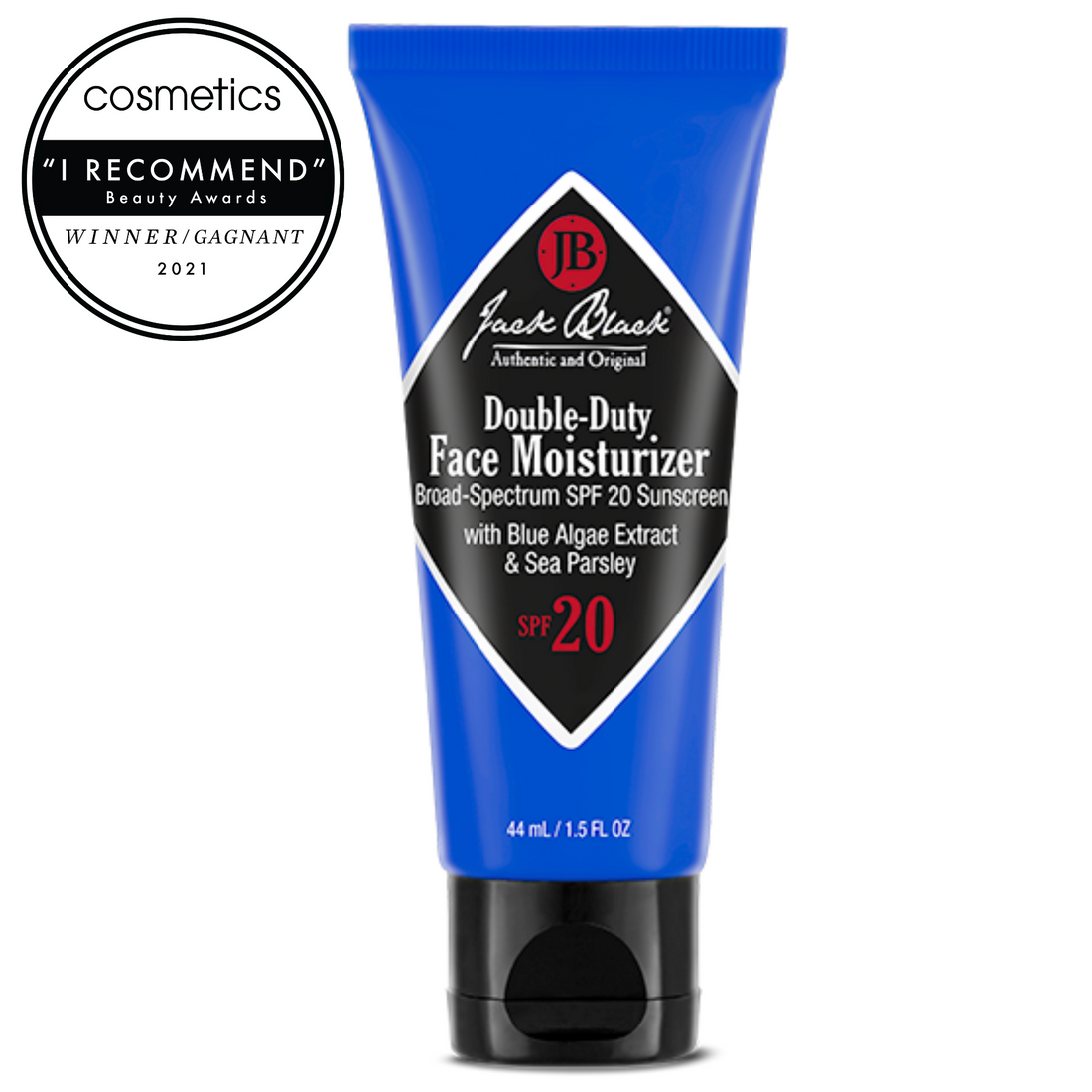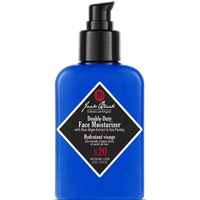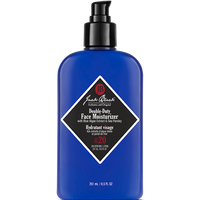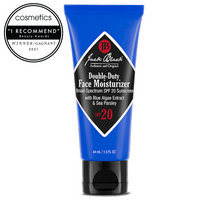 Jack Black Double Duty Face Moisturizer SPF20
This lightweight, emollient moisturizer is an advanced facial treatment and broad-spectrum sunscreen in one easy-to-use product. Provides lasting hydration and visibly improves the skin's overall appearance while SPF 20 protection helps shield skin from premature aging due to sun exposure. 

WHAT'S IN IT
ACTIVE INGREDIENTS
Avobenzone: UVA Absorber.
Octinoxate: UVB Absorber.

INACTIVE INGREDIENTS

Blue Algae Extract: A rich source of Vitamin E; it helps keep skin supple and reduces inflammation.
Sea Parsley: A potent anti-irritant that contains a combination of naturally occurring Vitamins (A & C) and minerals, which work together to improve skin's appearance.
Vitamins A & E: Powerful antioxidants that help protect skin from free-radical damage.
Phospholipids: Bind moisture to the skin and help support the natural skin barrier.
HOW & WHEN TO USE IT?
Use after cleansing and shaving. Apply liberally to face and neck 15 minutes before sun exposure.