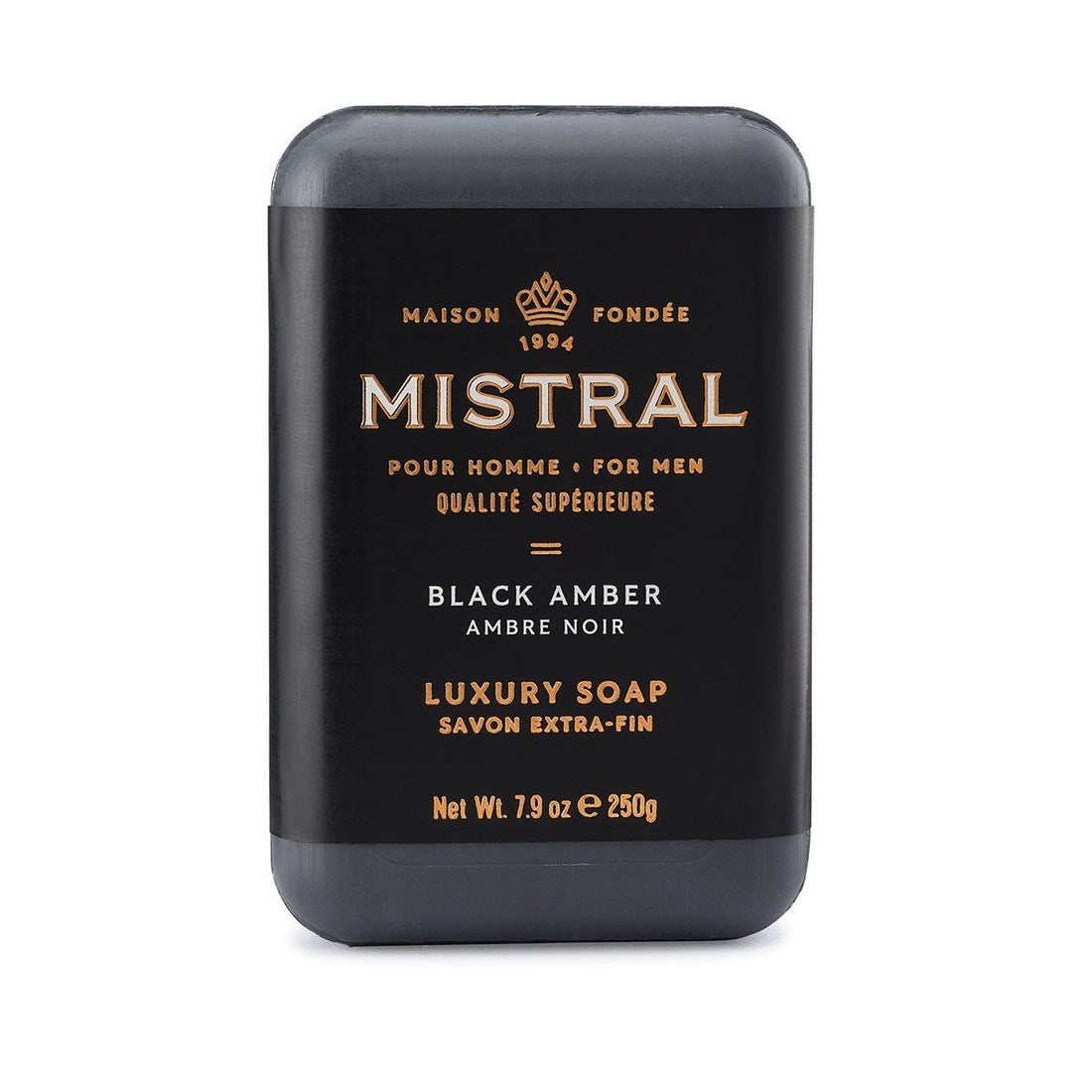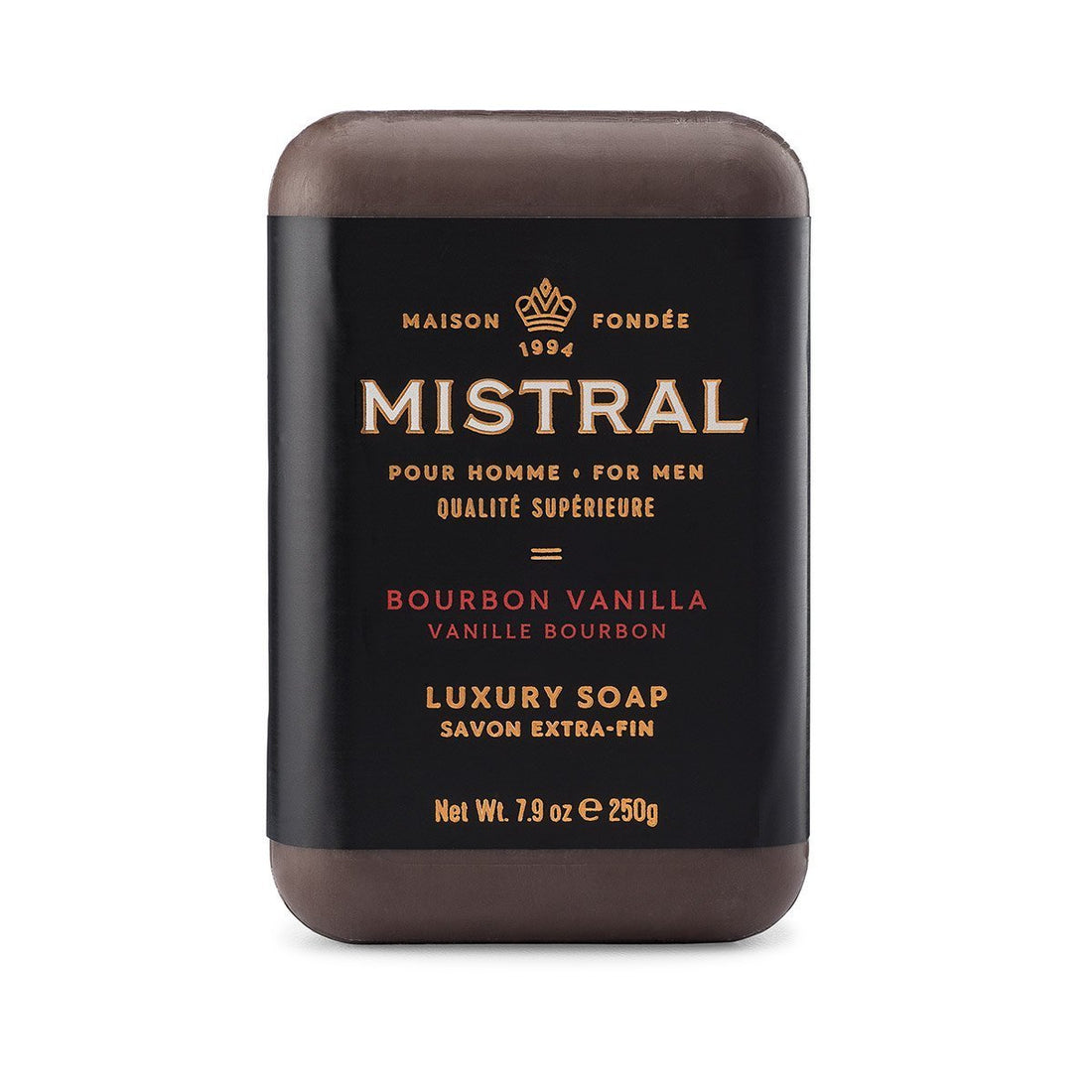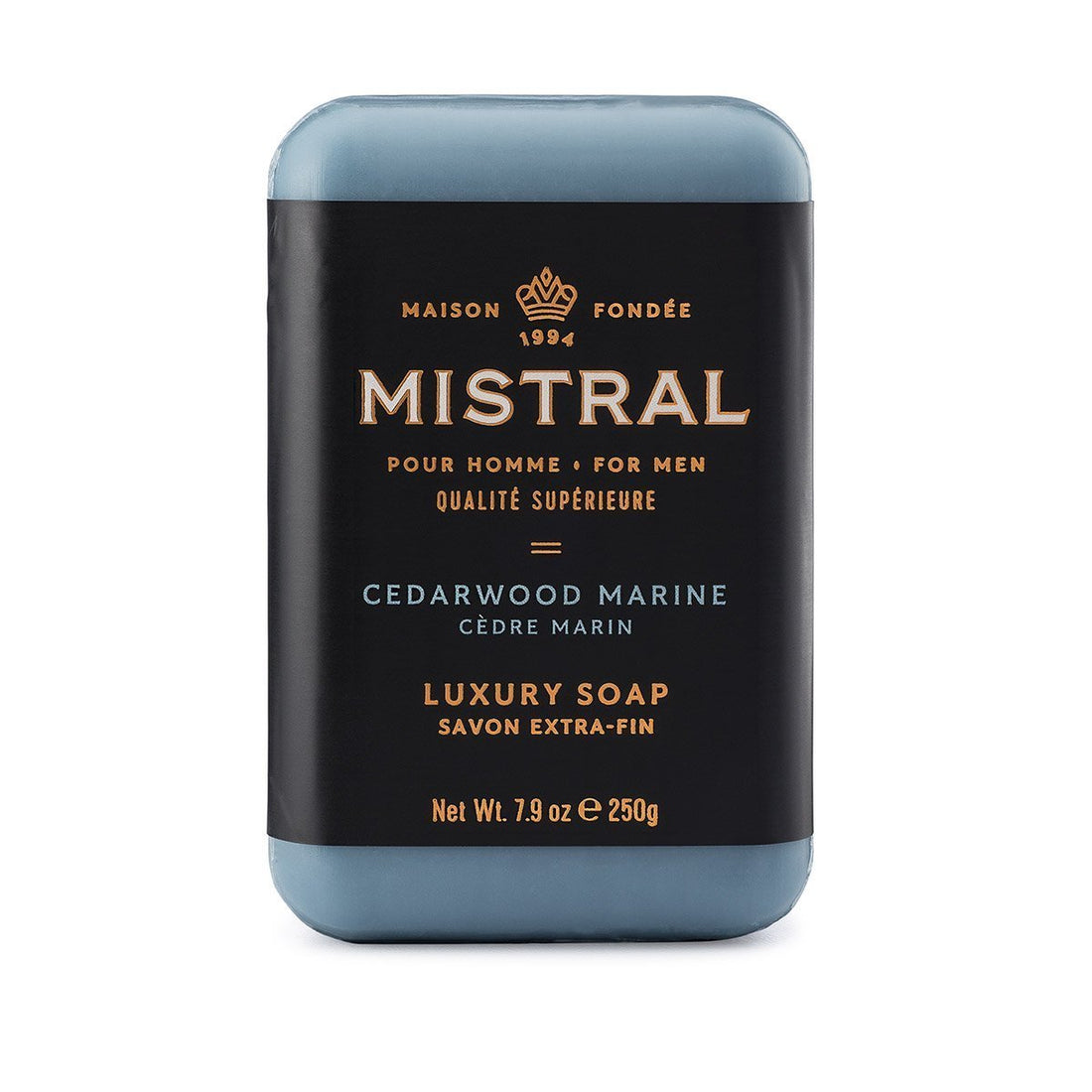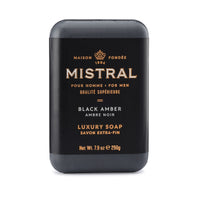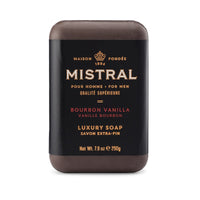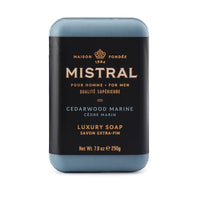 Mistral Men's Collection Triple Milled Luxury Bar Soap
What it is: A boldly fragranced triple milled soap that adds a jolt of energy to your day and softness to your skin.
How it works: Vegetable based with glycerine, grapeseed oil and grapeleaf extract to create a super rich lather that replenishes and moisturizes the skin.
Why you like: Enliven your senses with rich formula and decadent perfumes from Grasse, France.