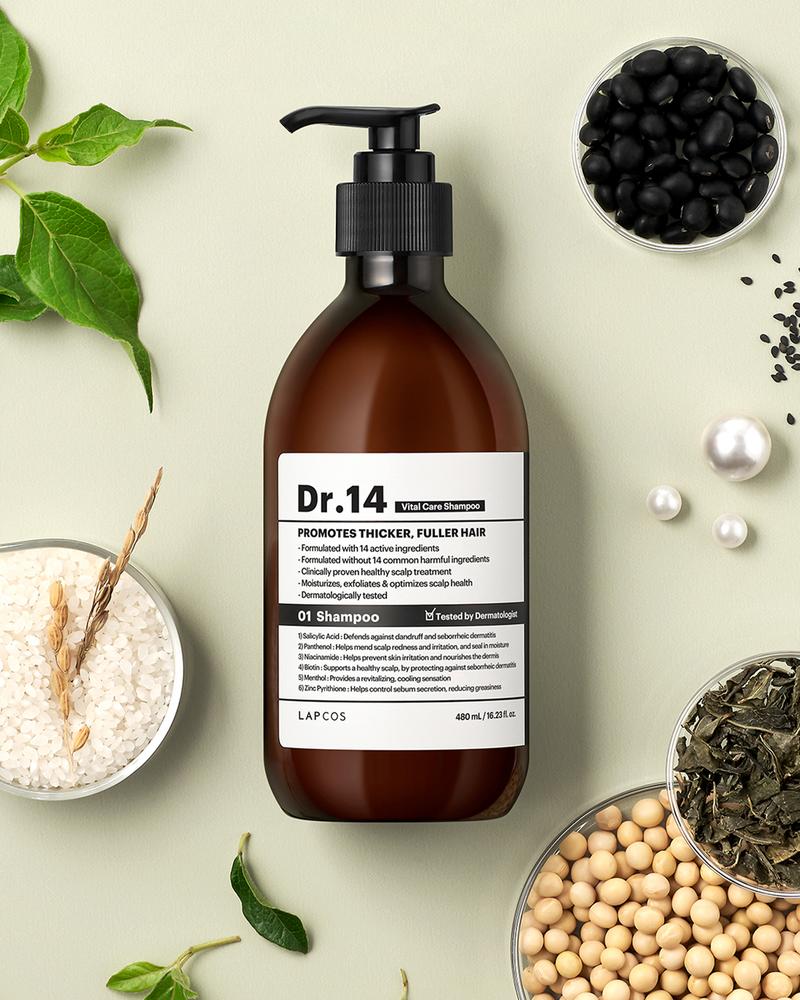 LAPCOS Dr.14 Vital Care Shampoo
What it is: 
Dr. 14 reinvents the daily hair regimen, by offering one be-all-end-all nourishing scalp and hair treatment for a thicker, fuller, glossier mane. Dr. 14 is named for its scientifically validated formula, enriched with 14 high performing active ingredients,  proven to prevent hair loss and improve scalp and hair health.
What it does: 
The results are a healthy scalp and your hair's greatest potential: fortified strands without breakage or flyaways, and silken, lustrous locks, previously only achieved through heat styling or chemical treatments. You'll probably find you don't even need conditioner, or any other styling products, for that matter. Start to see results after only one use, and enjoy amazing long-term benefits as well.
 Benefits: 
- Prevents Hair Loss + Promotes Scalp Health
- Hypoallergenic + p-H Balancing 
- Cleansing, Nourishing + Revitalizing 
How to use: 
1. Apply a dime-size amount of the shampoo to wet hair
2. Gently + evenly massage into the scalp
3. Rinse thoroughly with water
4. Optional to apply conditioner post-shampoo
Size: 480ml