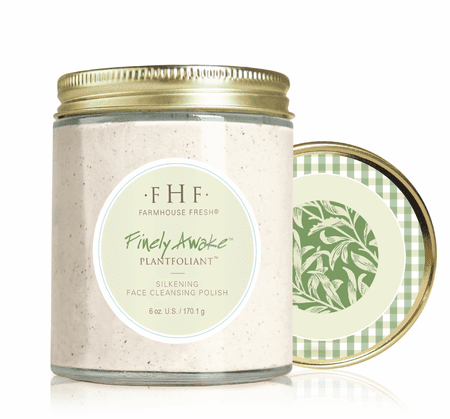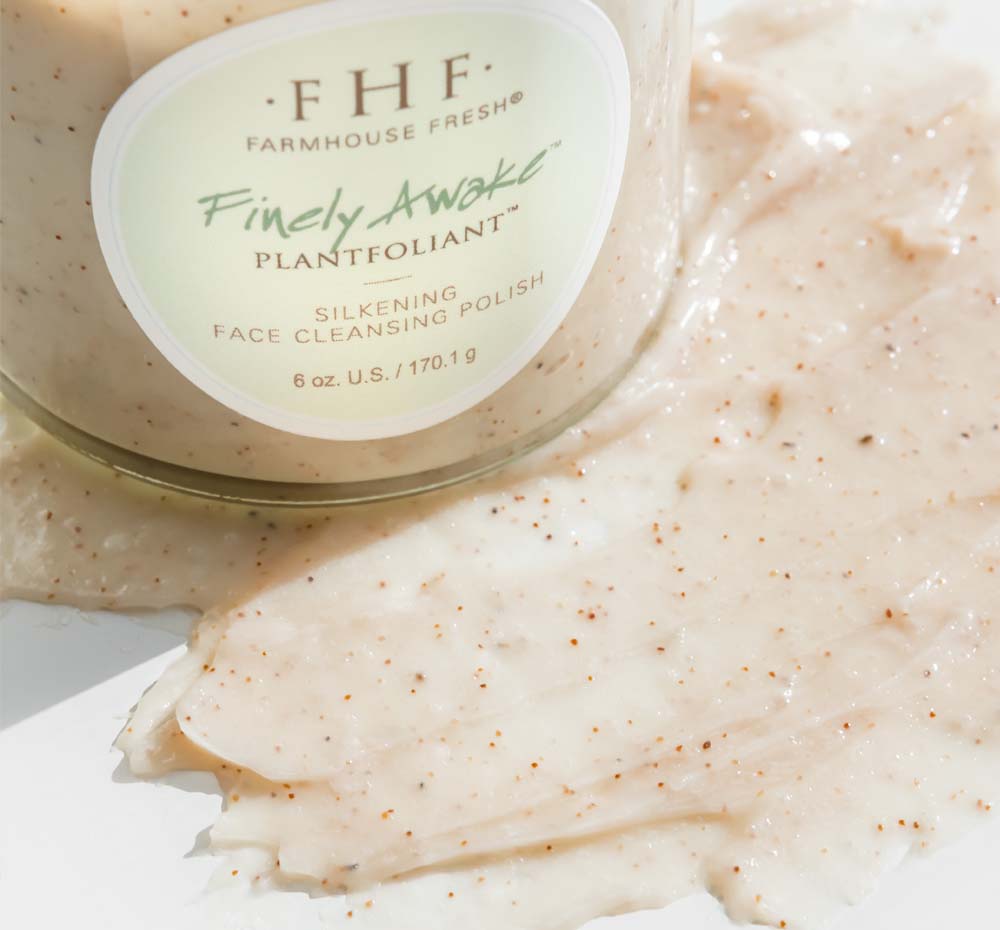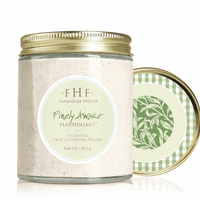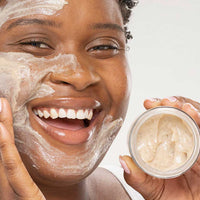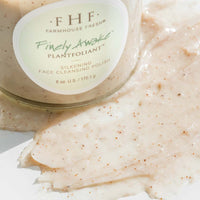 Farmhouse Fresh Finely Awake Plantfoliant Silkening Face Cleansing Polish
Reveal the silky softness! This refreshing botanical daily exfoliating cleanser is made with 5 unique plantfoliants™ that gently smooth and refine: bamboo silica, pumice, apricot powder, bentonite clay & polylactic acid from corn. The blend of medium-sized grains leaves silky smoothness behind!

You'll be WOW'ed by the soft, refreshed feel of your face. Plus, your complexion is smoothed, purified and detoxified, ready for penetration of other products. Scented with just a hint of minty-herbal freshness. Suitable for all skin types.
Apply in a circular motion and rinse with warm water. Gentle enough to use daily.
I mainly love this because it makes my skin care routine feel special and give myself the extra self-care feeling I need during the week. It is medium sized grains which I like more personally because it makes me feel like it gives my skin a true scrub. The peppermint feeling after assures me my face is the cleanest it has ever been after washing with cleanser after. <a href="/pages/staff-bio-amy">Read more about Amy</a>.