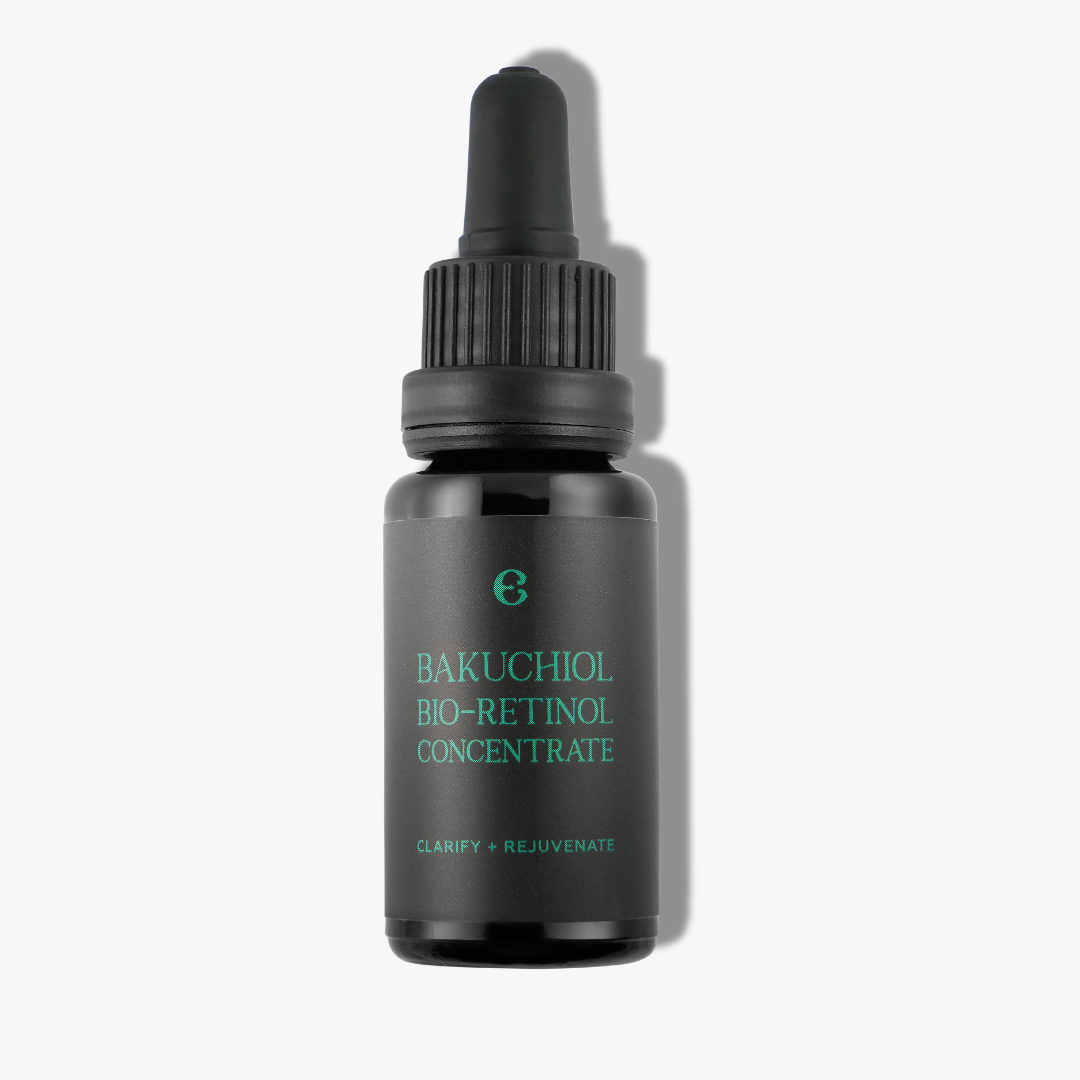 Étymologie Sustainable Beauty Bakuchiol Bio-Retinol Concentrate
Bakuchiol, sometimes referred to as "botanical retinol" is a plant extract from the Senna plant that has been scientifically demonstrated to have a similar effect to retinol on the skin, but without the dryness and irritation often associated with retinol. Bakuchiol and salicylic acid from wintergreen leaves work together to gently exfoliate the skin within the pores, targeting existing breakouts and preventing future ones. Bakuchiol, like retinol, also boasts anti-aging benefits and helps reduce the appearance of fine lines and wrinkles. Organic Canadian Hemp Seed Oil and Black Cumin Seed Oil provide a moisturizing, soothing base for this clarifying and rejuvenating serum.
If you suffer from adult acne, congestion and fine lines, but find acids and retinol too harsh,  this is the product for you.
Apply 2-5 drops to the face and neck after cleansing, and massage in while skin is still damp. Use nightly. Wear an SPF in the morning.
I don't typically have much to complain about when it comes to my skin. However when my skin started acting up, all I changed was adding this product into my routine. The next day I could already notice a difference, less texture, more calm, radiant and eventually my breakouts stopped!