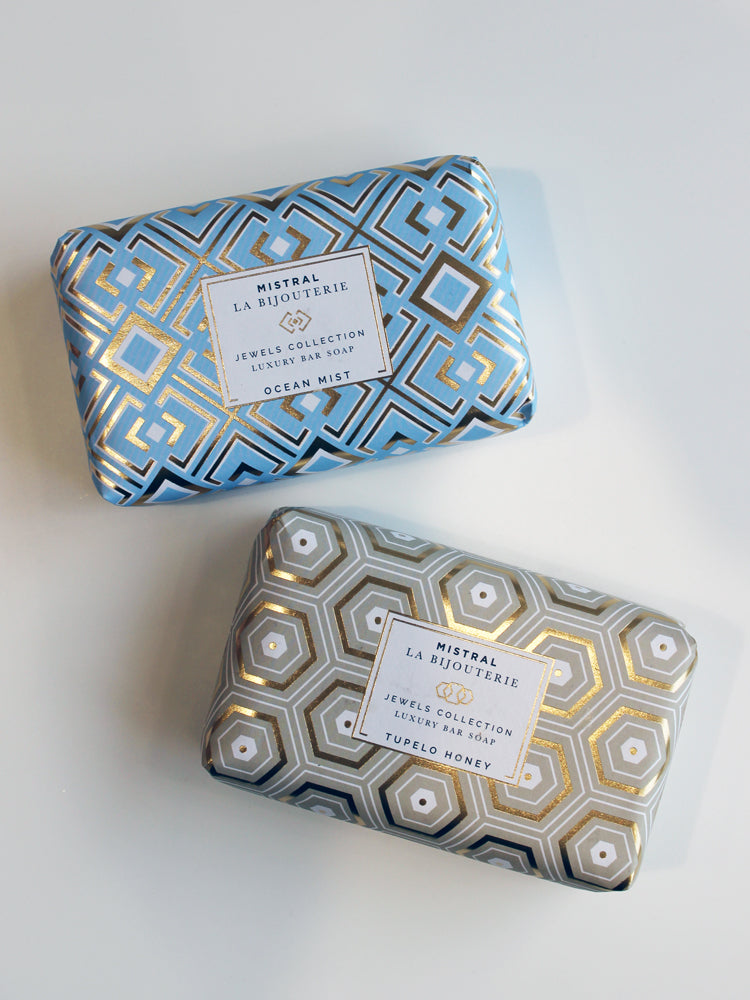 Mistral Jewels Organic Olive Oil & Shea Butter Bar Soap
What it is: Elegant bar soaps inspired by precious metals and intricate patterns of modern jewelry design in a lively selection of dynamic fragrances.
How it works: All vegetable blend is heighted with organic shea butter to hydrate the skin as it lathers.
Why you like: A luxury bar that's a grand gift for any occasion.