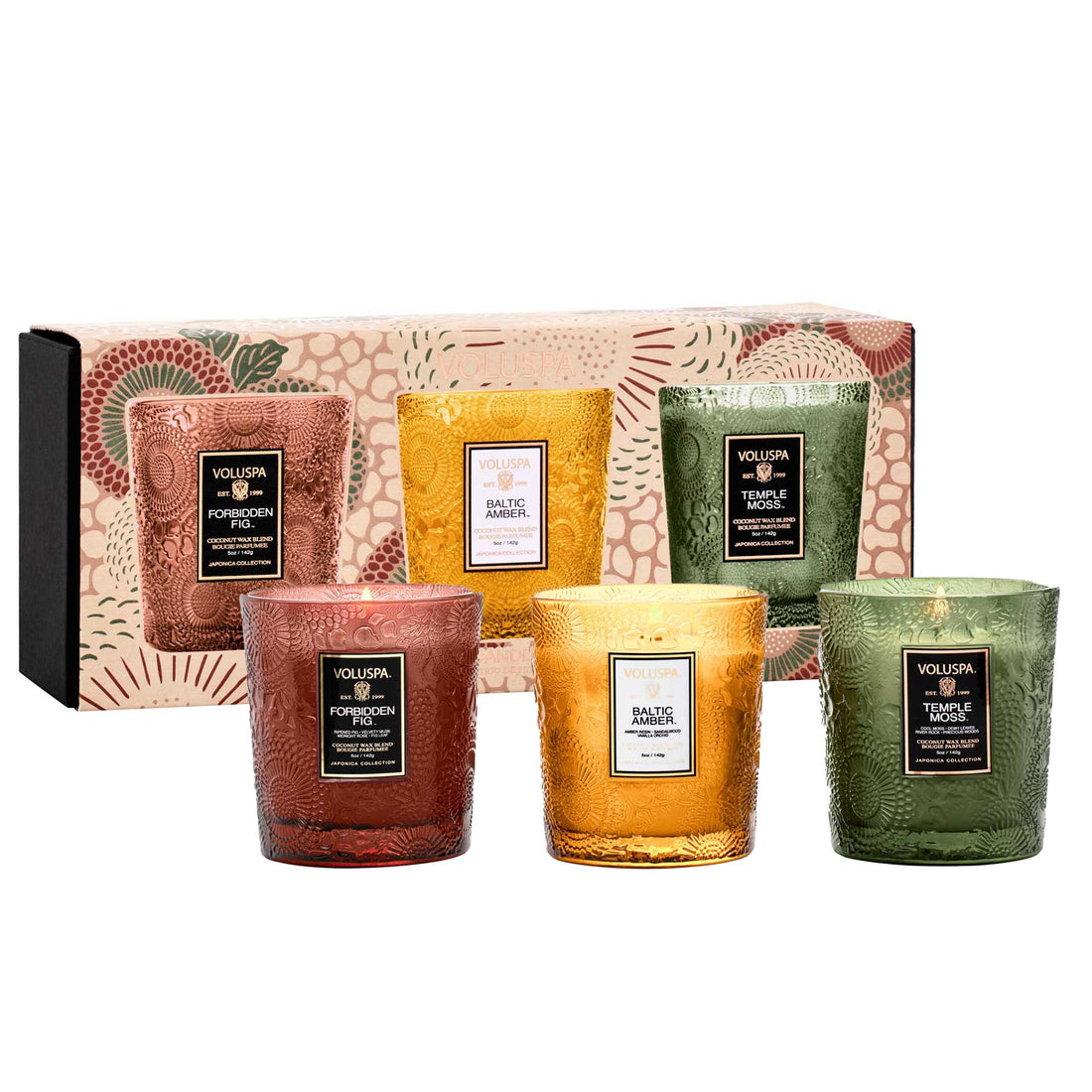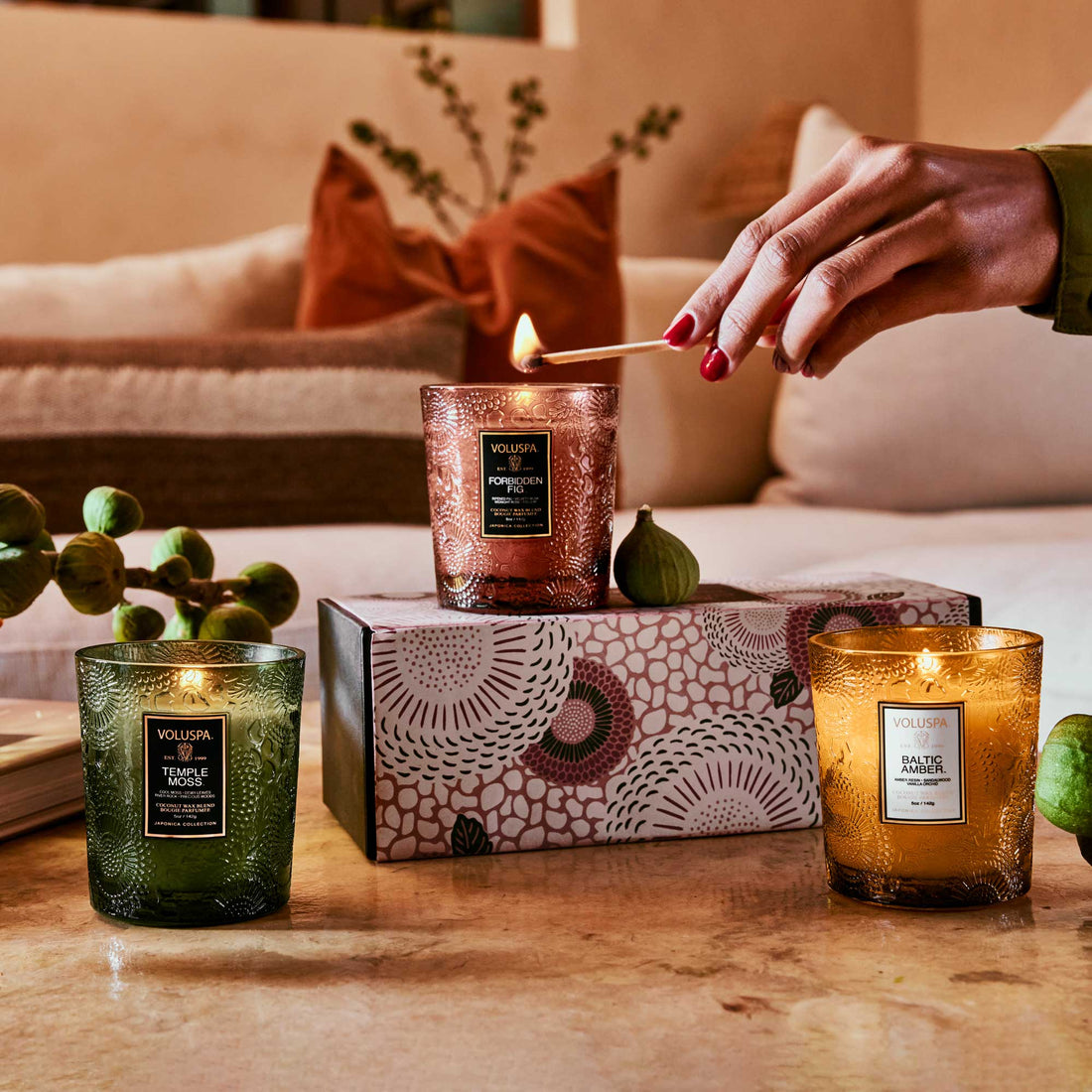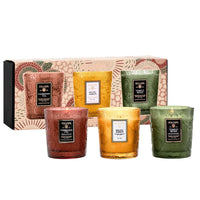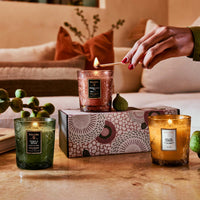 BF: Voluspa Fall Fragrant Foliage Demi Trio
As the leaves turn, Voluspa hand-picked three highly covetable fragrances that will transition your home throughout the seasons. Fall under the spell and prepare to be enchanted by this Fragrant Foliage Trio. Featuring: Temple Moss, Baltic Amber, Forbidden Fig.
Voluspa's unique coconut wax blend is hand-poured into a 5 oz. glass embossed vessel. The single wick allows you to enjoy fragrance throw for 50 hours.