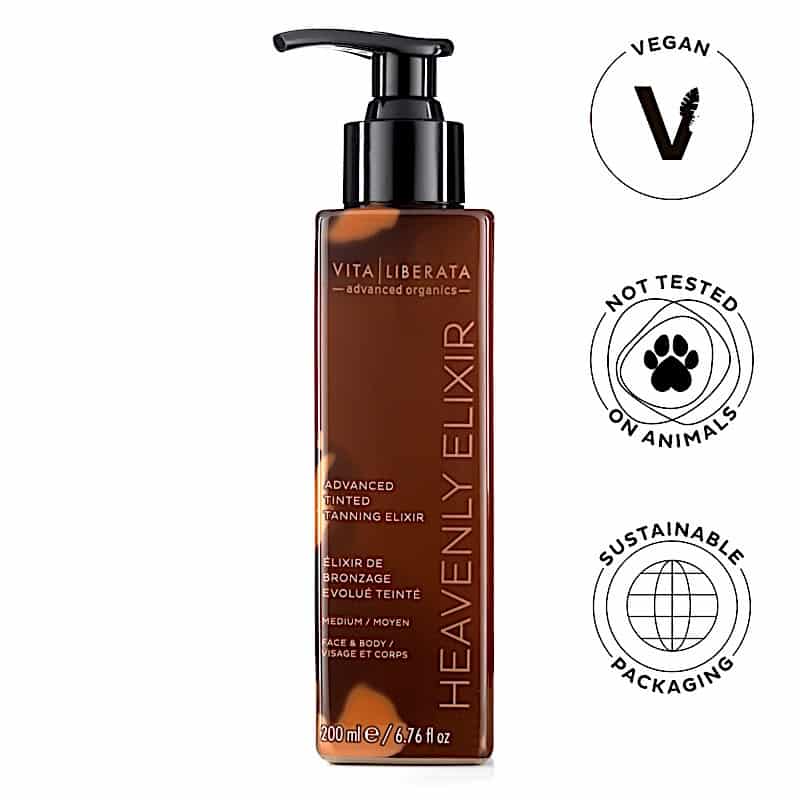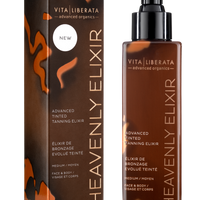 Vita Liberata Heavenly Tanning Elixir
Heavenly Elixir is a luscious, cocoa-scented, hydrating self-tan that melts into your skin. Combining nourishing, organic ingredients with the latest advances in skincare technology, Heavenly Elixir is vegan, eco-friendly and provides a luxurious application for a natural-looking tan for face and body.
Prior to tanning, ensure skin is clean and exfoliated. Using a tanning mitt, massage HEAVENLY ELIXIR into the skin in long circular movements, using sparingly on hands, feet, knees and elbows. Leave on skin for 8 hours before showering, or longer for a darker result. Your medium, natural-looking tan will continue to develop for up to 72 hours after application.