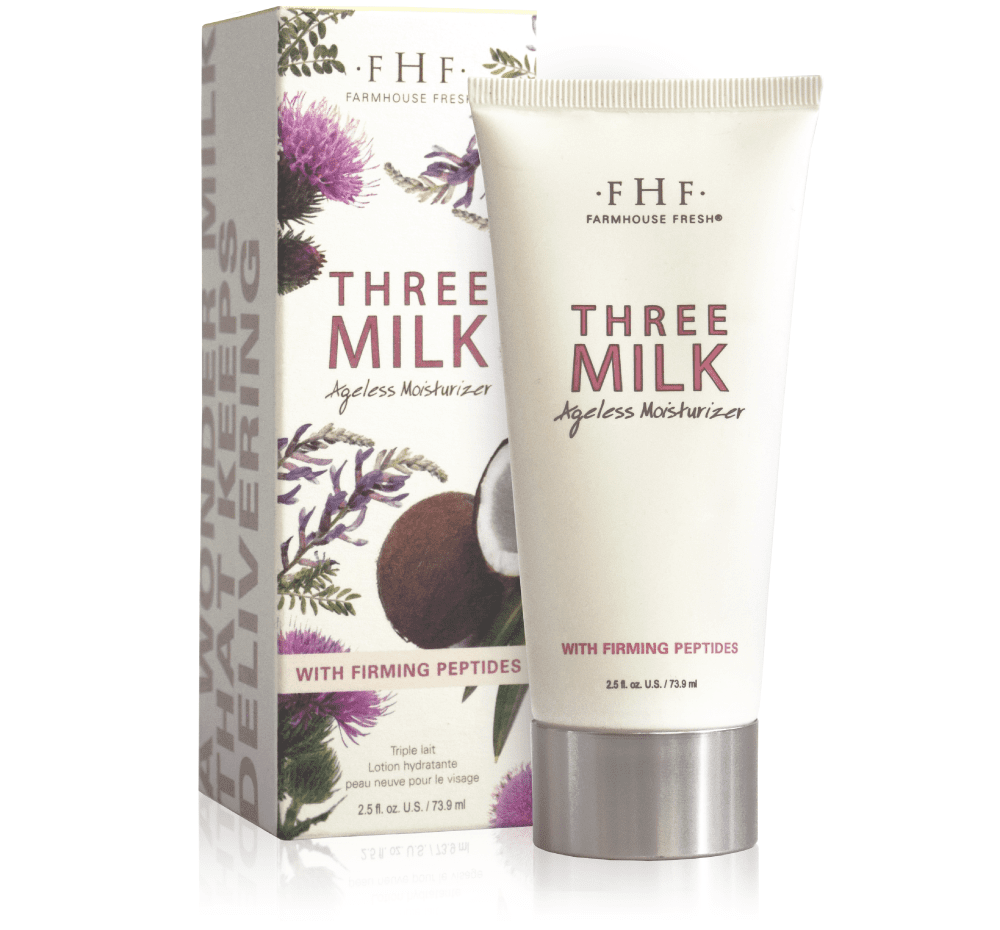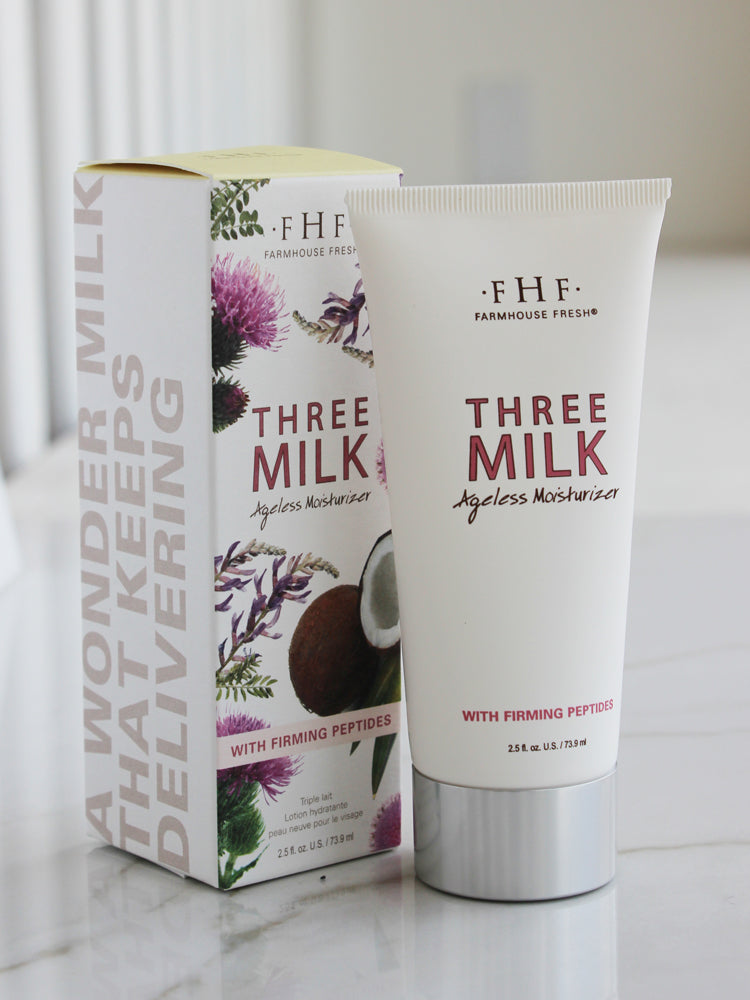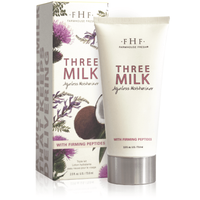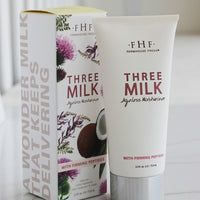 Farmhouse Fresh Three Milks Ageless Moisturizer
What it is: An intensely hydrating daily moisturizer that combines the richness of botanical milks with clinical peptides to soften fine lines as it nourishes.
How it works: Coconut milk softens and moisturizes, milk thistle features powerful antioxidants such as silymarin that calms redness and antibacterial milk vetch for long term results.
Why you like: Instantly firming, shine-free and delightfully creamy for gorgeous skin.