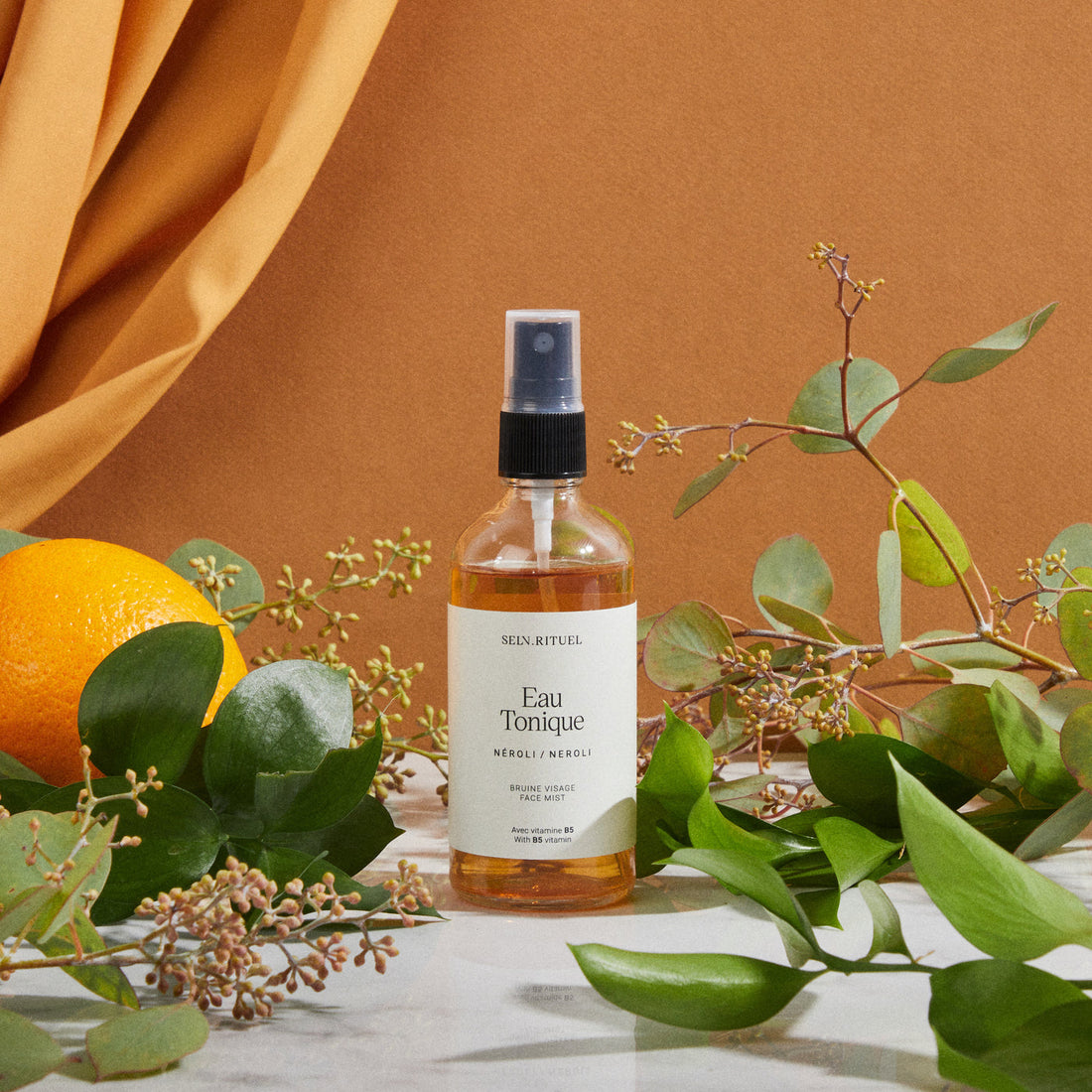 Selv Rituel Neroli Tonic Water Face Mist
This mist is ideal for all skin types, but especially for sensitive skin. It restores tone and radiance to the complexion, in addition to moisturizing and refreshing the skin. You can keep it in the fridge to give it even more toning effects. 
Orange blossom water has calming and regenerating properties for the skin. 
Vegan. Natural. Handcrafted.