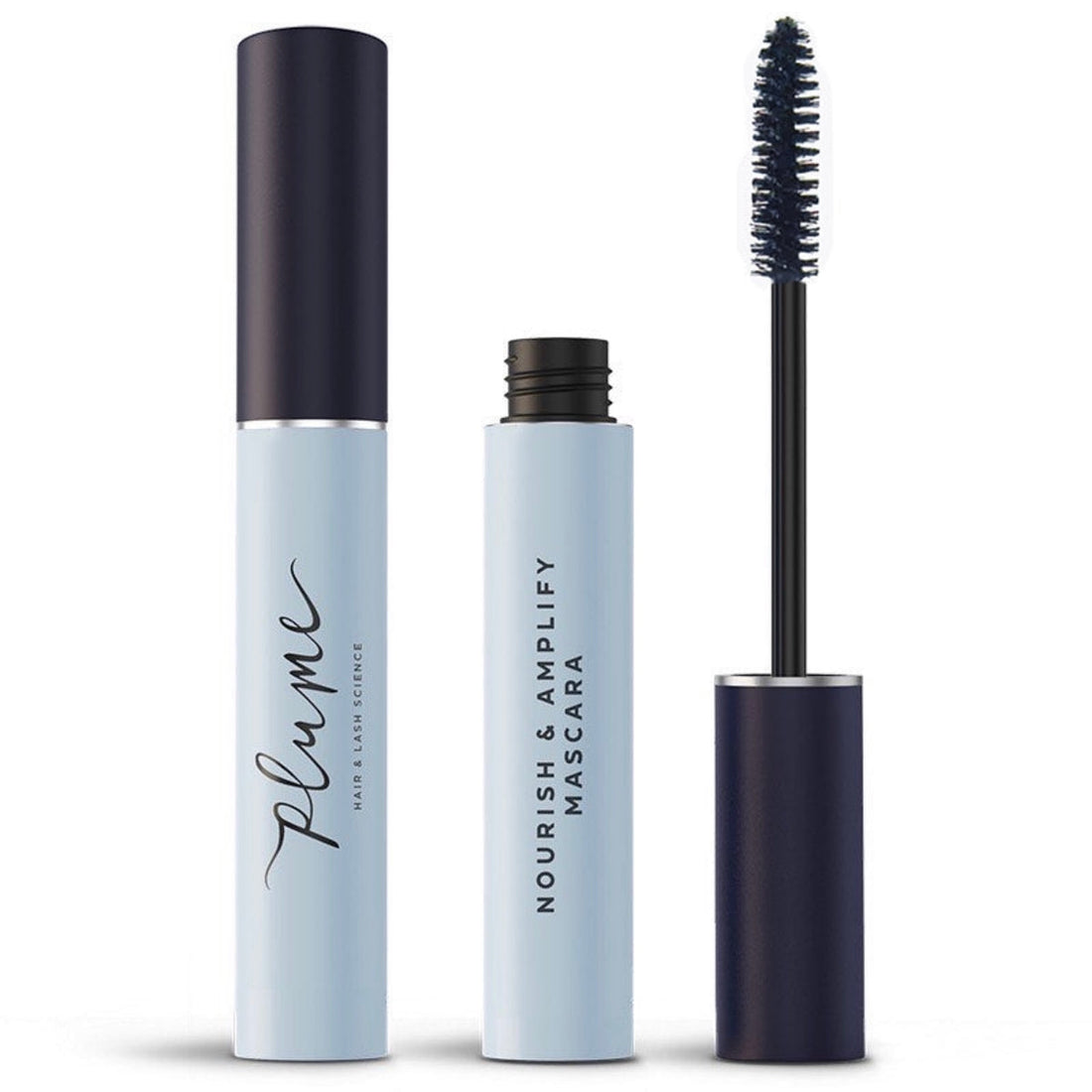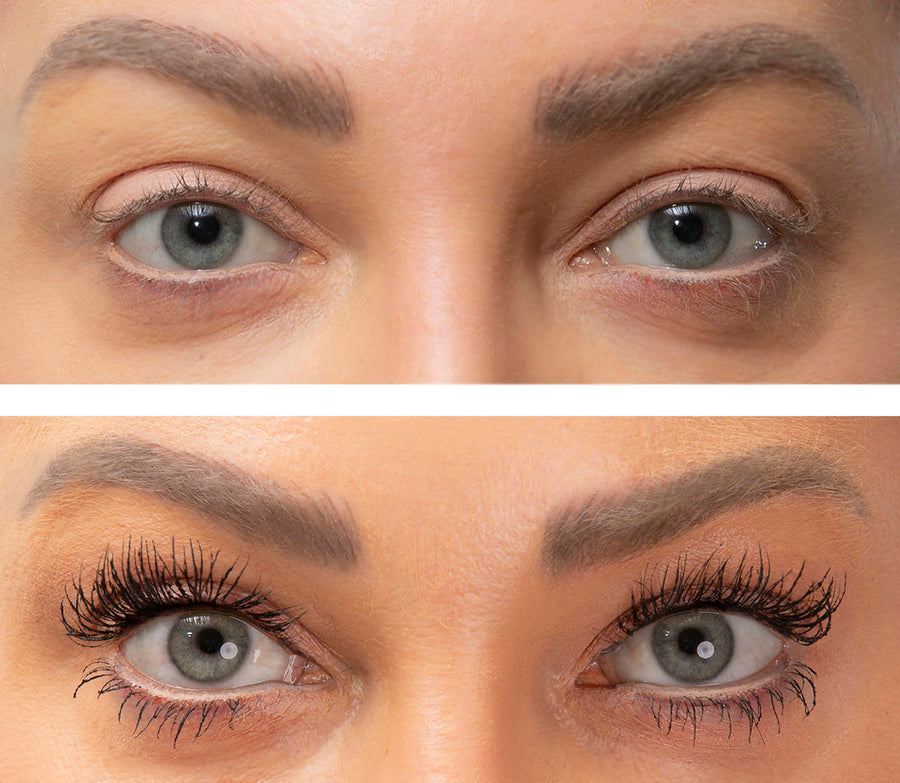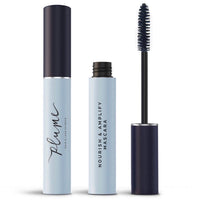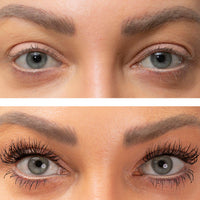 Plume Amplify Lengthening Mascara
Nourish & Amplify Mascara contains Plume's patented actives to improve the health, and heft, of your lashes over time.
Lash Enhancing: Powered by the same active, patented ingredients in our award-winning Serum to promote longer, fuller and thicker lashes over time.
Long-wearing, non-flaking, intense black pigment.
Highly buildable formula that delivers length on the first coat, and volume on each subsequent coat.
Moisturizing, nourishing ingredients promote the overall health of your lashes and make them more durable and resilient over time.
Start with Plume's Curl & Lift Lash Curler for maximum curl and brow dusting length.

Wipe excess product on the inside of the tube.

Starting at the base of your lashes, shimmy the brush back and forth while pulling upwards to bring out your lengthiest lashes. Continue this motion all along your lash line.

For an elongated cat-eye effect, focus most of your application on the outer lashes with just a touch of definition on the inner lashes.

Start with one coat for luxurious length, two coats for voluptuous volume, or three coats for lashes you can see from the cheap seats.